Big setback: Johnson & Johnson pauses coronavirus vaccine trial
Big setback: Johnson & Johnson pauses coronavirus vaccine trial
Oct 13, 2020, 10:24 am
3 min read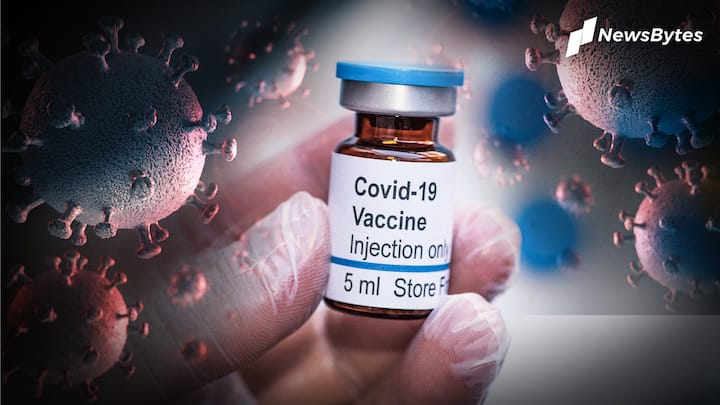 Pharma giant Johnson & Johnson, which lagged behind its competitors in the coronavirus vaccine race, paused late-stage trials after a volunteer fell sick. In a statement, the American company said, "There is no greater priority than the safety and well being of the people we serve every day around the world." The company assured it would maintain transparency and respect safety guidelines. Here's more.
Enrollment for large-scale clinical trial also paused
The halt in the process was first reported by STAT and later confirmed by J&J. Notably, under the trial, J&J was looking to administer doses of Ad26.COV2.S vaccine to 60,000 volunteers at 215 sites in Argentina, Brazil, Chile, Colombia, Mexico, Peru, South Africa, and the United States. A document, sent to those involved in the large-scale trial, stated that the "pausing rule" was met.
Pausing trials due to an unexplained illness: J&J
Published on the company's website, the statement read, "We have temporarily paused further dosing in all our COVID-19 vaccine candidate clinical trials, including the Phase 3 ENSEMBLE trial, due to an unexplained illness in a study participant." The illness is being studied and assessed by the ENSEMBLE independent Data Safety Monitoring Board (DSMB) along with internal "safety physicians," the statement went on.
Company noted that such incidents weren't entirely unexpected
Further, in a bid to allay concerns, J&J explained that such adverse events are expected in studies, especially when conducted at such a large scale. The company said its guidelines mention that the study could be paused after an unexpected serious adverse event (SAE). These guidelines also allow a "careful review of all of the medical information before deciding whether to restart the study."
SAEs are not uncommon in clinical trials: J&J
"The number of SAEs can reasonably be expected to increase in trials involving large numbers of participants. Further, as many trials are placebo-controlled, it is not always immediately apparent whether a participant received a study treatment or a placebo," J&J added.
The volunteer's privacy must be respected, urged J&J
The company, however, refused to reveal much about the volunteer's illness, saying their privacy must be respected. "It's important to have all the facts before we share additional information," the statement added. Notably, J&J's potential coronavirus vaccine, reports claimed, has an upper hand than others as it doesn't need to be frozen. Apparently, just one dose of this vaccine is enough.
The trial pause isn't an entirely bad thing, feels expert
While the trial pause comes as gloomy news to the globe, pinning hopes on a vaccine, experts said it isn't completely terrible information. "It's actually a good thing that these companies are pausing these trials when these things come up," Dr. Phyllis Tien, an infectious disease physician at the University of California, told NYT.
Last month, AstraZeneca briefly paused the vaccine trial
In fact, last month, AstraZeneca, which is developing a vaccine with the University of Oxford, also paused its late-stage trials after a volunteer took ill. The process was resumed after a few days. STAT said the patient had a spinal cord problem called transverse myelitis.