Jared Kushner-Ivanka Trump's White House presence under scrutiny, roles reduced
Jared Kushner-Ivanka Trump's White House presence under scrutiny, roles reduced
Written by
NewsBytes Desk
Mar 06, 2018, 12:40 am
3 min read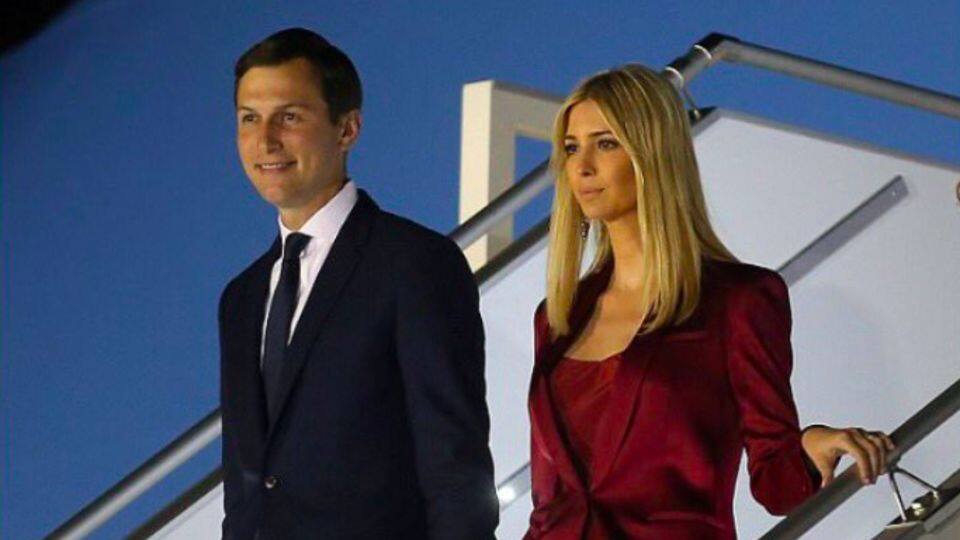 After being stripped of his top security clearance, Jared Kushner, and his wife Ivanka Trump, once the White House power couple, are invincible no more. Because of his involvement in the Russia probe and controversial business dealings, Kushner has lost important allies in the presidential house, reports The Associated Press. Now under increased scrutiny, are Javanka (popular for Jared-Ivanka) on their way out?
Donald Trump frustrated with Kushner getting bad press
The demotion of Kushner's security clearance last week hasn't gone down well with Trump who was already irritated with all the bad press Kushner had been attracting lately. Questions are being raised on how Trump-in-law is going to advance his battles - achieving Mideast peace, bridging relations with Mexico. The President has also reportedly been ideating if the couple should return to New York.
It began last month when White House staff secretary Rob Porter was accused of spousal violence. As a result, Chief of Staff John Kelly cracked down on White House security clearance process. Among other top officials, Kushner was put under scanner and suffered the consequences. In spite of him working with interim access to top-secret information, the status of his security clearance was downgraded.
The growing rift between John Kelly and Javanka
Ever since he took office last year, Kelly has been focusing on establishing formal channels of hierarchy to facilitate decision-making and accountability. This has largely frustrated Javanka, who blame Kelly for the crackdown on security clearances and their restricted access to the President. Kelly, on the other hand, doesn't take well the couple's freelancing and the last-minute meddling in the President's affairs.
Kushner's achievements under scanner
Though Kushner has primarily been a discreet figure in the White House, his achievements haven't been many. Most of his projects - Mideast peace, relations with Mexico, reinventing the federal government - have been clouded in inaction with little or no progress. Meanwhile, the $1.2 billion mortgage on a Manhattan skyscraper that he needs to repay within a year, is no secret.
Being Donald Trump's daughter is no easy feat
Meanwhile, Ivanka Trump's position as a champion for women and family has put her in an awkward position, considering her father's public scandals and ludicrous comments. Ivanka recently said she believed that all allegations of sexual misconduct against her father were baseless. She also said it was "pretty inappropriate" to ask her such questions, making people in the West Wing uncomfortable once again.