China ups defense spending to 8.1%, fueling global concerns
China ups defense spending to 8.1%, fueling global concerns
Mar 05, 2018, 05:57 pm
3 min read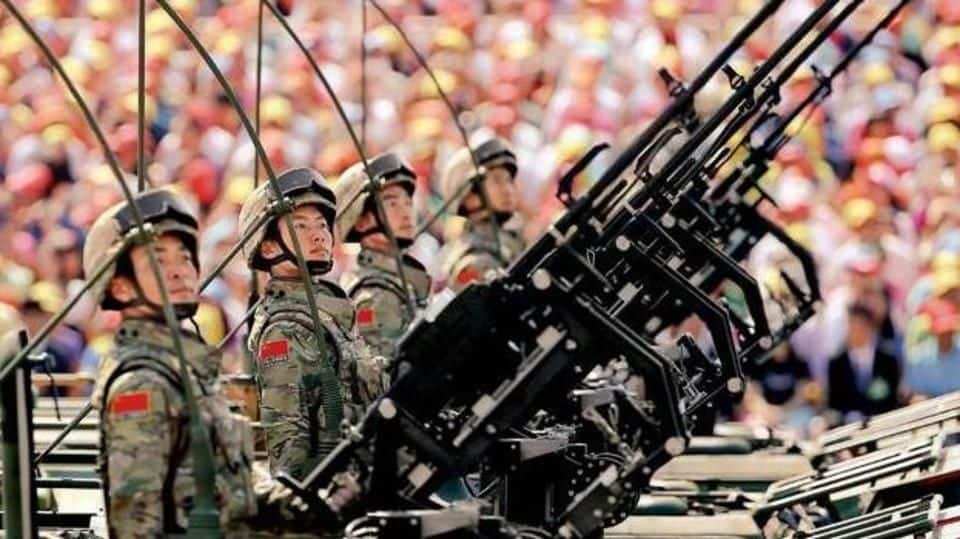 For the second year, China's economic growth forecast for 2018 (6.5%) stood at the lowest since 1992. On the other hand, it boosted defense spending by 8.1%, the largest increase in three years, and earmarked $175bn for the military. India's defense budget is one-third that. This comes even as President Xi Jinping looks to strengthen his hold by changing Constitutional laws.
China keeps growth-target low, but aims to reduce budget deficit
Last year too, Beijing had set a growth target of 6.5%, but achieved 6.9%, the first acceleration since 2010. This year, it has predicted a slowdown as the government works to cut risks in the financial system and eliminate inefficient factories. It also aims to cut the budget deficit from 3% in 2017 to 2.6%; this will be possible with reduced spending, analysts said.
Beijing's increasing focus on the military
But China's focus on military has been rising. In 2017, the People's Liberation Army (PLA) launched its first indigenous aircraft carrier and a world-class guided-missile destroyer, and opened its first overseas military base (Djibouti). It also announced plans to downsize the army to under-1mn for the first time. 2018 is going to see the J-20 stealth fighter and Dongfeng-41 intercontinental ballistic missile enter service.
Military expansion key strategy of China amid regional tension
As China attempts to expand its influence, its strong military presence can serve several purposes, experts said: it can "create the image of a great power, establish popular support domestically and build a reliable deterrence," said Professor Yoram Evron of Haifa University (Israel). However, troops don't have actual combat experience; the last war PLA fought was with Vietnam in 1979.
So what's China planning with more funds?
Beijing is now emphasizing on quality than quantity, investing in training and technical sophistication. New funds will go into raising living standards of security personnel and preparing for potential crisis with Korea, India and others. Another way to increase influence, analysts said, is to through arms sale, which allows one to test domestic weapons in other countries. Beijing's market-share increased over 50% during 2012-16.
Major General Luo Yuan, China Strategic Culture Promotion Association vice-president, insisted Beijing is only concerned with its own safety, "so foreign powers don't need to worry." Moreover, its budget is steeply less than the world's biggest defense budget - the US ($716bn). However, China's figures don't include several costs generally included by other countries, like defense mobilization funds and provincial military-base operating costs.
Meanwhile, Jinping attempts to develop cult persona
The figures were released in a report at the start of the annual People's Congress' annual session. The two-week session is expected to finalize plans for Jinping to retain his presidential seat beyond his stipulated two terms. The proposal has stoked fears internationally that Jinping is attempting to build a cult personality and power like Mao Zedong.