Comic book maestro, Avengers creator Stan Lee dies at 95
Comic book maestro, Avengers creator Stan Lee dies at 95
Written by
Shiladitya Ray
Nov 13, 2018, 01:52 pm
4 min read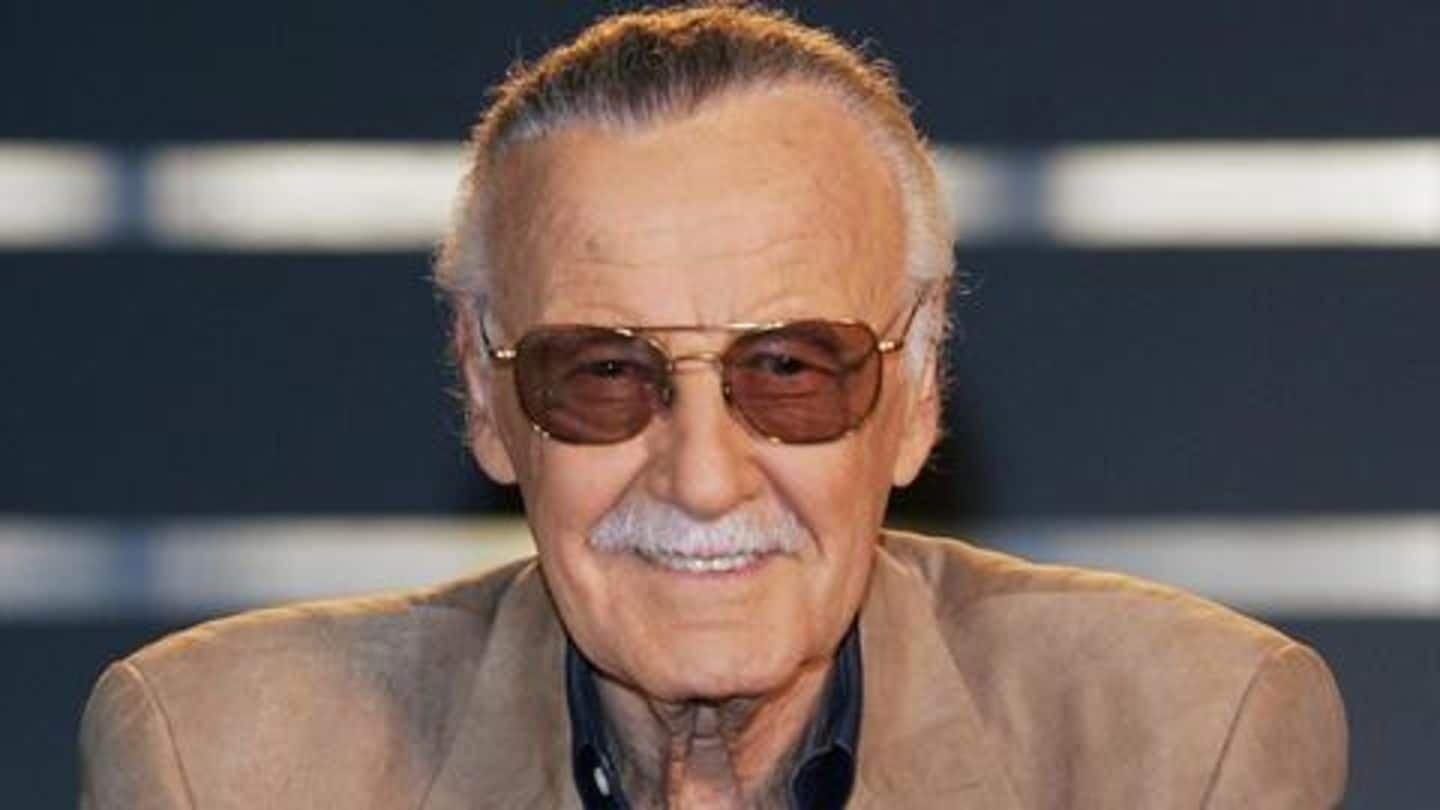 Comic book maestro Stan Lee, credited for the creation of a significant chunk of the Marvel universe, including iconic characters like Iron Man, Spider-Man, and the Avengers, passed away at the age of 95 on Monday, leaving behind an immortal legacy. Lee was declared dead at the Cedar-Sinai Medical Centre in Los Angeles, and his passing is being mourned by thousands. Here's more.
Lee is considered to be the architect of modern comics
Stan Lee was one of the top writers at Marvel Comics, and is largely considered to be the architect of the modern comic book. He revolutionized comics in the 1960s by merging unreal costumes and action craved by young readers with real characterization, mature dialogue, sophisticated plots, satire, and philosophy. The maestro also lived to see many of his works become major Hollywood blockbusters, including the Iron Man series, the Avengers series etc.
Captain America actor Chris Evans commemorates the legend
There will never be another Stan Lee. For decades he provided both young and old with adventure, escape, comfort, confidence, inspiration, strength, friendship and joy. He exuded love and kindness and will leave an indelible mark on so, so, so many lives. Excelsior!!

— Chris Evans (@ChrisEvans) November 12, 2018
Stan Lee's Marvel career began at the age of 17
Born to working class Romanian immigrants in 1922, Lee got a job at Timely Comics after graduating from high-school in 1939. In 1941, at the age of 19, Lee was made the interim editor of the publication, which would eventually become Marvel Comics. Lee went on to have a brief stint at the Army during WWII, following which he returned to publishing comic books.
The birth of Marvel Comics
After two decades of writing and publishing crime stories, horror, westerns, and anything else to please his juvenile readers, Lee considered leaving the comic book business at the age of 40, when DC Comics had already started making a name. However, he was convinced by his wife, Joan, to write the kind of stories he really wanted. The rest, as they say, is history.
By creating flesh-and-blood superheroes, Lee ushered in a new era
Lee's answer to the likes of Batman, Superman, and Wonder Woman, came in 1961 in the form of the Fantastic Four. Spider-Man followed soon after. Unlike the virtuous do-gooders at DC, Lee's heroes were flesh and blood, plagued by teenage problems, familial issues, unrequited crushes, and even dandruff. Before he had even realized it, Lee had ushered in the 'Silver Age' of comic books.
Lee's comics broke new ground in unprecedented ways
While all of Lee's heroes, including The Hulk, Iron Man, Thor, and others grappled with very human problems, the comic book artist also broke new ground in unprecedented ways. Through the likes of Daredevil and Black Panther Lee incorporated discourses surrounding the acceptance of differently-abled and colored people in society, while Lee's Silver Surfer pondered the state of humanity with a philosophical disposition superheroes are seldom blessed with.
Marvel enjoyed over two decades of tremendous success
By 1968, Marvel was selling over 50 million copies a year. In 1971, Stan Lee took over as the publisher of Marvel Comics, relinquishing the post of editor-in-chief to his associate editor and prolific writer, Roy Thomas. Marvel continued to enjoy tremendous success till the late '80s, when it started losing ground to DC because of various business-related factors.
From pages to screens, and the formation of the MCU
While Marvel characters like the Hulk and Spider-Man went from page to screen in the late '70s, Marvel saw its first major screen success with the release of the 'X-Men' movie in 2000. In 2002, 'Spider-Man' was an even bigger hit, and the years that followed saw the emergence and success of the empire we now know as the Marvel Cinematic Universe (MCU).
The immortal legacy of Stan Lee
From taking stances on political issues like race and inclusivity, to commenting on social problems like drug abuse among the youth, Lee always believed that deeper questions could be raised through a medium like comics, which is often considered to be escapist literature. Yet, Lee shaped the comic industry through his vision, and in doing so, actualized his life's motto, 'Excelsior' or 'ever upwards'.