Here's how much weed Mike Tyson smokes in a month
Here's how much weed Mike Tyson smokes in a month
Written by
Siddhant Pandey
Aug 15, 2019, 12:07 pm
2 min read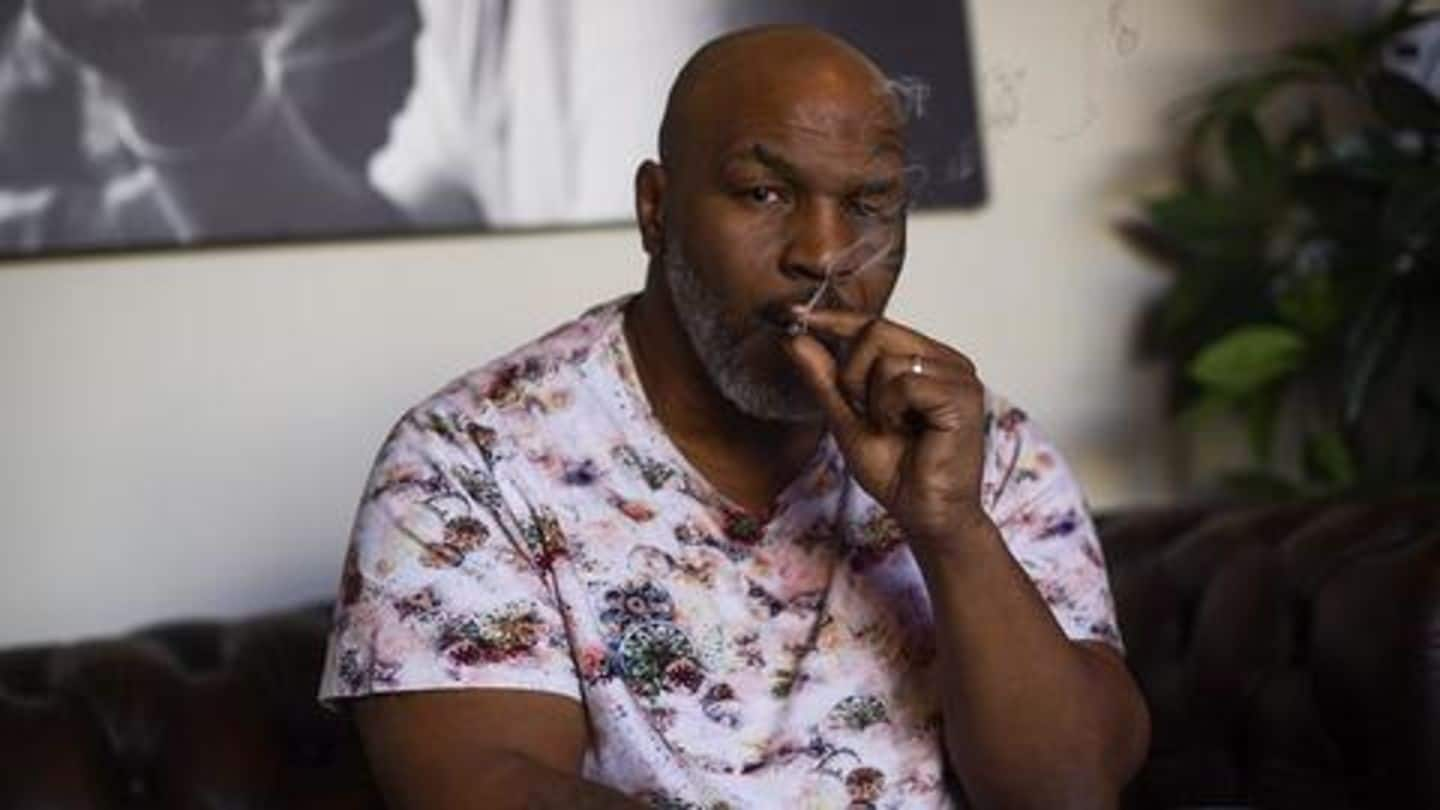 Retired boxing champion Mike Tyson has revealed that he smokes up to $40,000 (Rs. 28 lakh) worth of cannabis in a month. How does he get his hands on this much weed? From his own 40-acre marijuana farm. Apparently, he's not above getting high on his own supply. But then he's also not above raping women, so he's not exactly someone to admire.
Tyson admitted to smoking $40G-weed on his podcast
Tyson made the revelation during the Monday episode on his podcast, 'Hotboxin' with Mike Tyson'. During the hour-long episode, Tyson asked his co-host, former NFL player turned marijuana advocate Eben Britton, "What do we smoke a month? Is it $40,000 a month?" Britton then added, "We smoke 10 tons of weed at the ranch a month," referring to the marijuana farm called 'Tyson Ranch'.
'That's nonstop, every second weed right there,' says podcast guest
Immediately after, the 53-year-old retired boxer asked, "Is that crazy?" the guest, rapper Jim Jones, looked astounded and said, "$40,000 of weed a month? That's a lot of weed blowing down there." Jones added, "That's nonstop, every second weed right there."
Here's a short clip where Tyson makes the revelation
'Tyson Ranch' grows nine cannabis strains; earns $500,000 monthly
Since California made cannabis legal in 2018, Tyson launched the ranch, located in Mojave desert, which reportedly sells nine strains of cannabis flowers and potent extracts, with monthly revenue of $500,000. The strains from 'Tyson Ranch' are sold in dispensaries across California and Las Vegas. Registered under the company Tyson Holistic Holdings, the business will expand into edibles and a 407-acre cannabis-themed resort soon.
At age 20, Tyson became youngest heavyweight champion
Growing up in a high-crime neighborhood, Tyson was also forced into the same life. His boxing potential was discovered by a juvenile detention center counselor and Tyson went on to become the youngest heavyweight champion at age 20. He was the first heavyweight boxer to simultaneously hold the WBA, WBC and IBF titles. After the 1992 rape convictions, he spent three years in prison.
Tyson retired in 2005 with 50/58 wins
After his release from prison in 1995, Tyson continued to box, albeit he remained a controversial figure. In 2005, he retired with a 50-6-2 (wins-losses-no contest) record, after suffering an eighth-round knockout in an unsuccessful title bid against Lennox Lewis.