Obama and Modi meet in Laos
Obama and Modi meet in Laos
Sep 08, 2016, 06:28 pm
3 min read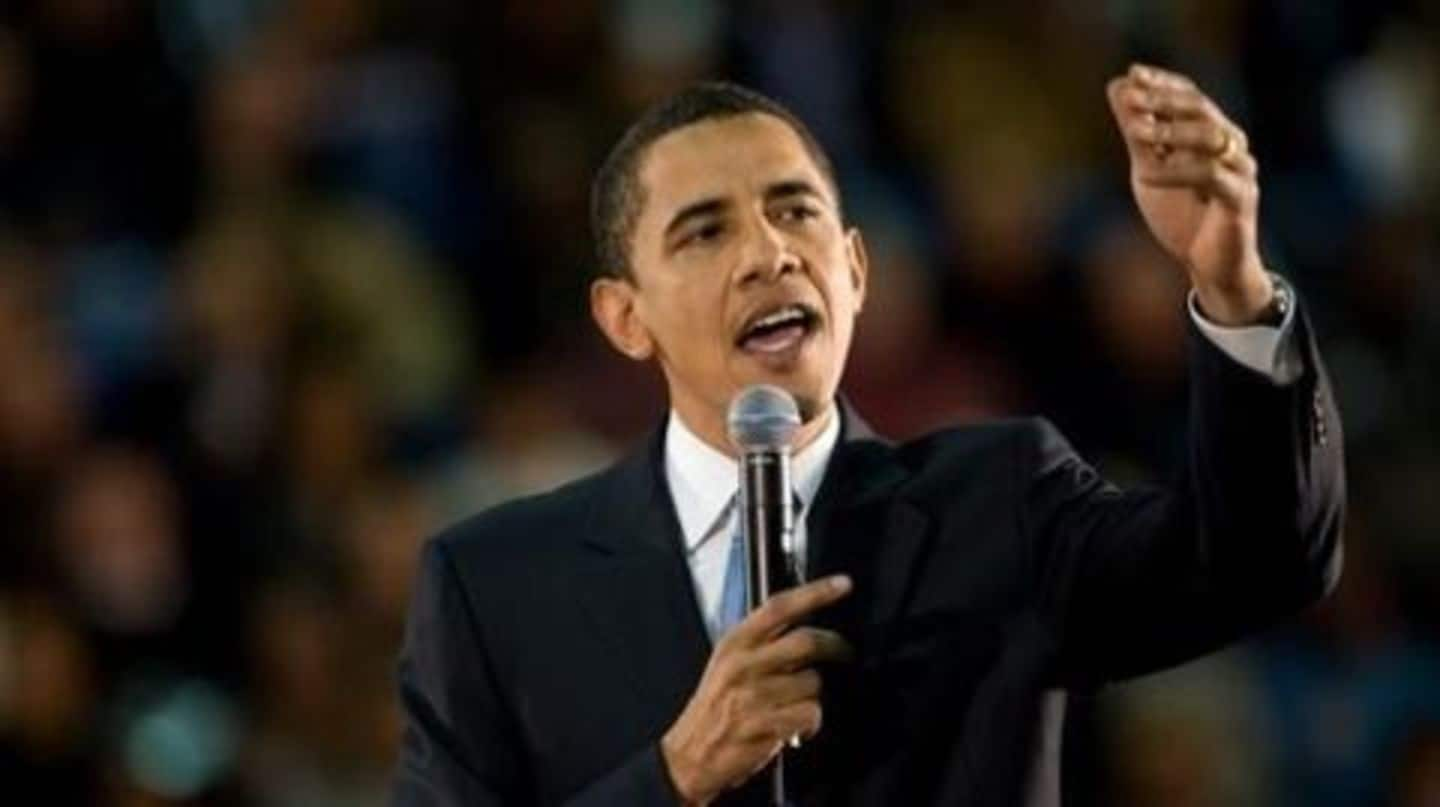 Barack Obama held a bilateral meeting with Narendra Modi on September 8, 2016. The White House had announced that the two leaders would meet in the afternoon on the sidelines of the ASEAN Summit in Vientiane, Laos. Discussions pertaining to a wide range of regional and bilateral issues were on the agenda for their meeting. This is their eighth meeting since 2014.
India and ASEAN Relationship
The Association of South-East Asian Nations (ASEAN) comprises of Indonesia, Singapore, Cambodia, Laos, Myanmar, Philippines, Malaysia, Brunei, Thailand, and Vietnam. ASEAN is India's fourth largest trade partner and India is its sixth largest trading partner. ASEAN and India have 30 dialogue mechanisms, including a Summit and multiple ministerial meetings, which interface regularly. Trade between India and ASEAN stood at $65.04 billion in 2015-16.
Narendra Modi is in Laos to attend the 14th ASEAN Summit and the 11th East-Asia Summit (EAS). Leaders of 10 Southeast Asian nations, Singapore, Brunei, Cambodia, Laos, Myanmar, Vietnam, Indonesia, Malaysia, the Philippines and Thailand, will attend the ASEAN Summit and the EAS. The EAS will also be attended by leaders of India, China, Japan, South Korea, Australia, New Zealand, the US and Russia.
Narendra Modi held a comprehensive bilateral meeting with the Japanese Prime Minister, Shinzo Abe on September 7, 2016. Japan and India committed to further strengthen their cooperation across sectors such as trade and investments and counter-terrorism. PM Modi also held talks with Vietnam's premier Thongloun Sisoulith, Myanmar's State Counsellor Aung Sang Suu Kyi and South Korean President Park Geun-hye.
PM Modi's key statements at the ASEAN Summit
In his speech, PM Modi referred to Pakistan as "one country in our neighbourhood whose competitive advantage rests solely in producing and exporting terrorism." He added it was pertinent for countries to adopt an "isolate and sanction" attitude against Islamabad. He stated, "Seamless digital connectivity between India and Southeast Asia is a shared objective" as enhancing connectivity was fundamental to India's partnership with ASEAN.
Narendra Modi extended an invitation to Barack Obama to visit India post demitting office as the First Lady and the US President have yet to see the Taj Mahal. The two leaders reviewed progress on the Indo -Us collaboration in nuclear energy, solar energy, innovation and other strategic areas of interest. Barack Obama praised Narendra Modi's multiple initiatives to transform the Indian economy.
Defining Partnership of this era
Vikas Swarup, External Affairs Ministry Spokesperson, wrote on Twitter post the meeting: "Two democracies and a defining partnership of our era! PM meets President Obama @POTUS on sidelines of EAS," He also added that the meeting was "extremely warm and cordial".