Girl dances for 5 days non-stop; sets Guinness World Record
Girl dances for 5 days non-stop; sets Guinness World Record
Written by
Siddhant Pandey
May 05, 2019, 01:49 pm
2 min read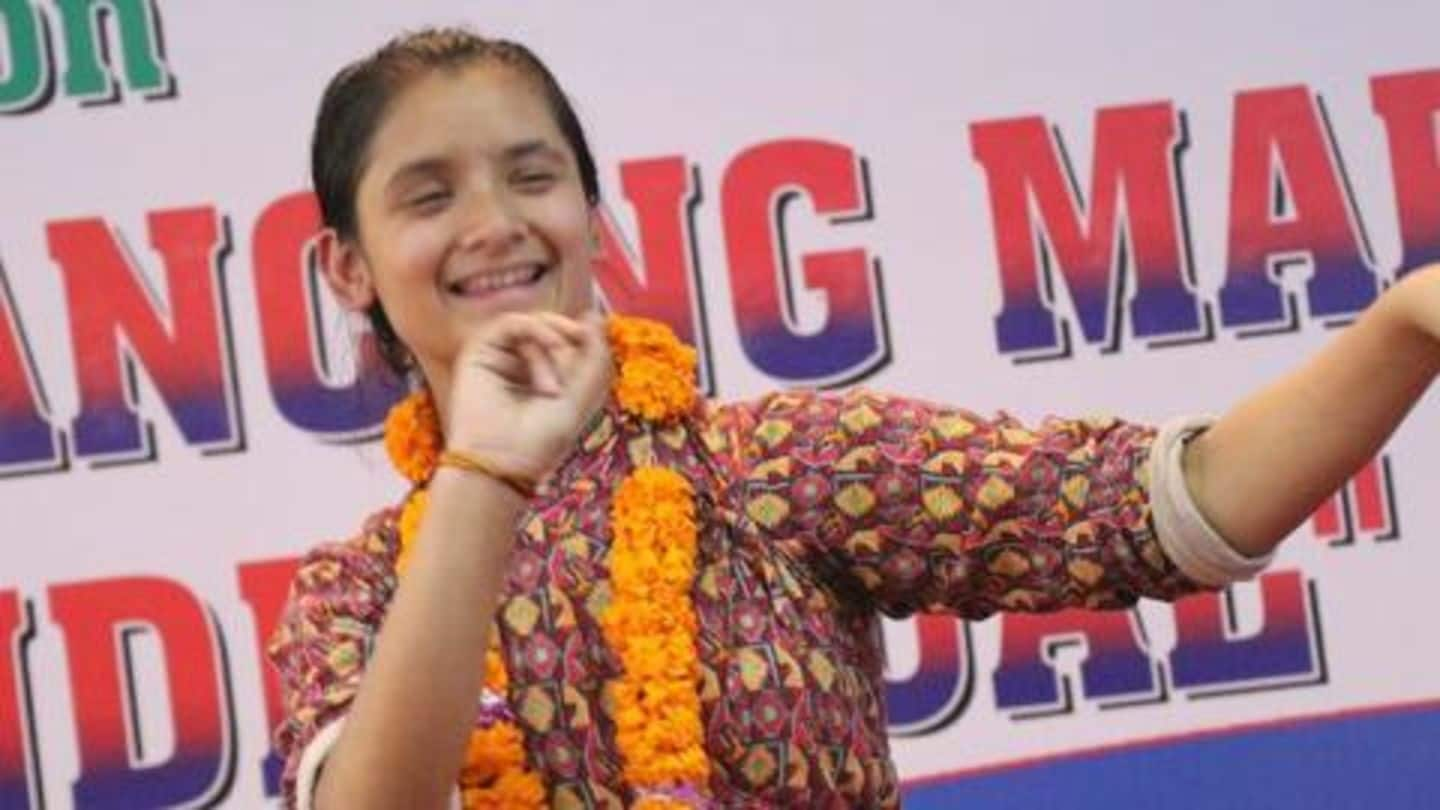 A Nepali teenager has broken the world record for dancing. The 18-year-old girl, Bandana Nepal, danced for 126 hours (over 5 days) non-stop to set a new record for 'Longest Dancing Marathon by an Individual.' Yeah! That's over five days of her performing without proper sleep, rest or food, and with a smile on her face. Here are more details.
Bandana only took short breaks for refreshments
Bandana danced exclusively to Nepalese music at a Big Foodland restaurant in front of family members, general public and the media, Xinhua reports. In short breaks, she had energy drinks, milk, and high-nutrient food. She reportedly started dancing on November 23, 2018 (Friday) and continued till the afternoon of November 28, 2018 (Wednesday). Talk about dancing your way through the weekend!
In our generation, women couldn't dance publicly: Bandana's grandmother
"She has also set the nation's name at the global front. It's a moment of pride for all of us," Bandana's father, Ram Nepal, told Xinhua. Her 63-year-old grandmother also expressed her jubilation, saying, "In our generation, it was difficult for women to even dance or smile publicly, but now times have changed. I feel so proud of my granddaughter."
Nepal PM honored her at his official residence
It was only this Friday that Guinness World Records confirmed that Bandana had set a world record. Following the official confirmation, Prime Minister KP Sharma Oli honored her for achieving this incredible feat by hosting a function at this official residence in Kathmandu this Saturday. According to officials, Bandana decided to take up this challenge to promote Nepalese music and culture.
The previous record was held by India's Kalamandalam Hemlatha
The previous record was held by an Indian woman, Kerala resident Kalamandalam Hemlatha, who had danced continuously for 123 hours and 15 minutes. Hemlatha had chosen to perform the classical dance form Mohiniyattam and set the record at the age of 37 back in 2011.
Bandana started dancing at the age of five
Bandana, a resident of Dhankuta district in eastern Nepal, started dancing at the young age of five and would often dance with her younger brother. She has received training in both Nepal and India. Even as she prepared for her record-breaking performance, Bandana reportedly danced for about 100 hours continuously. She is a Grade XII student of Business Management in Kathmandu.