Obama ends long-standing arms embargo on Vietnam
Obama ends long-standing arms embargo on Vietnam
May 23, 2016, 04:56 pm
3 min read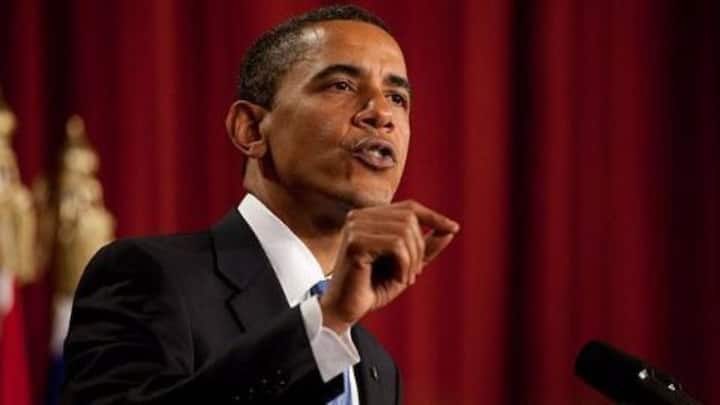 U.S. President Barack Obama announced the lifting of a decades-old arms export embargo on Vietnam during his first visit to the Southeast Asian country. Obama said the United States was lifting the ban but the sale of arms would depend on Vietnam's human rights commitments. He said that the move was a step towards normalizing relations with the former war enemy.
Obama arrives in Vietnam ahead of 3-day visit
President Obama arrived in Hanoi, Vietnam, as part of his week-long trip to Asia. The three-day visit to Vietnam was aimed at sealing the transformation of an old enemy into a new partner to help counter China's growing assertiveness. Four decades after the Vietnam War, Obama was expected use the visit to deepen defence and economic ties with the country's communist government.
Third US President to visit Vietnam after 1975
Obama is the third US President to visit Vietnam since the end of 1975 Vietnam War, with his predecessors Bill Clinton and George W. Bush doing so in 2000 and 2006 respectively. This was Obama's 10th Asian trip as President.
What to expect in the Vietnam trip?
During the trip, Obama was expected to make a case for stronger commercial and security ties, including approval of the 12-nation trans-Pacific trade agreement. Another major talking point will be the lifting of the US arms embargo, a last vestige of the 1975 Vietnam war. The trip is also indicative of US activism over the South China Sea dispute, involving both China and Vietnam.
Trans-Pacific Partnership, TPP
The Trans-Pacific Partnership (TPP) is the focal point of the Obama administration's Asia-Pacific policy. It aims to bring 12 nations together in a trading bloc that places Asia at the heart of the U.S.'s foreign policy. Vietnam is a party to TPP.
US arms embargo on Vietnam
The US arms embargo was imposed on Vietnam in 1984 by late US president Ronald Reagan. The two countries restored diplomatic relations in 1995, with embargo still in place, during the Clinton era. The United States decided to allow the sale of some non-lethal equipment to Vietnam in 2007. In 2014, Obama partially lifted the ban to allow Vietnam to purchase naval defense equipment.
End of arms embargo, China angle
Lifting of the arms embargo would allow Vietnam to bolster its defences. Advocates of lifting the arms embargo argue it is vital to helping Vietnam improve coastal defenses and bolster it militarily against Beijing, at a time of territorial disputes with its neighbour.