Pakistan govt bans discretionary use of funds by President, PM
Pakistan govt bans discretionary use of funds by President, PM
Aug 25, 2018, 02:55 pm
2 min read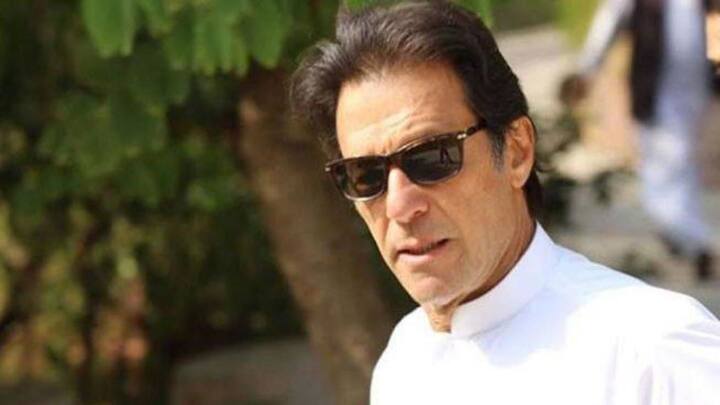 Pakistan's new government has banned the discretionary use of state funds and first-class air travel by officials and leaders, including the President, Prime Minister, Chief Justice, and Chief Ministers, as part of its austerity drive. The decisions were made at a Cabinet meeting, chaired by Prime Minister Imran Khan yesterday, according to the Information Minister Fawad Chaudhry. Here are more details.
Khan decided to stop using special plane for foreign visits
Prime Minister Khan also decided to stop using a special plane for foreign visits or domestic traveling and instead use business class. After his victory in the July 25 general election, Khan decided not to use palatial Prime Minister House and instead live in a small portion of it that was previously used as the residence by the Military Secretary to the PM.
Sharif used PKR 51bn discretionary funds in a year: Chaudhry
Khan also decided to use only two vehicles and keep two servants. He refused to use elaborate official protocol. Chaudhry claimed that former Prime Minister Nawaz Sharif used PKR 51 billion discretionary funds in a year.
Cabinet discussed host of issues, including five-day working week
The Cabinet took up a host of issues, including reverting to six-day working week but decided to continue five-day working after some Ministers opposed the idea because it may alienate government servants. The five-day working was instituted in 2011 due to power shortages and to save fuel. The Cabinet was briefed that five-day working hadn't affected the performance or output by the civil servants.
Cabinet changed official timings to 9-5 pm
While retaining two weekly off days, the Cabinet changed the official office timings from 8-4 pm to 9-5 pm. The meeting also decided to conduct the audit of all the mega transport projects carried out in Punjab and Khyber Pakhtunkhwa by the previous governments.