Russia recognizes separatist regions in Ukraine as independent states
Russia recognizes separatist regions in Ukraine as independent states
Feb 22, 2022, 10:43 am
2 min read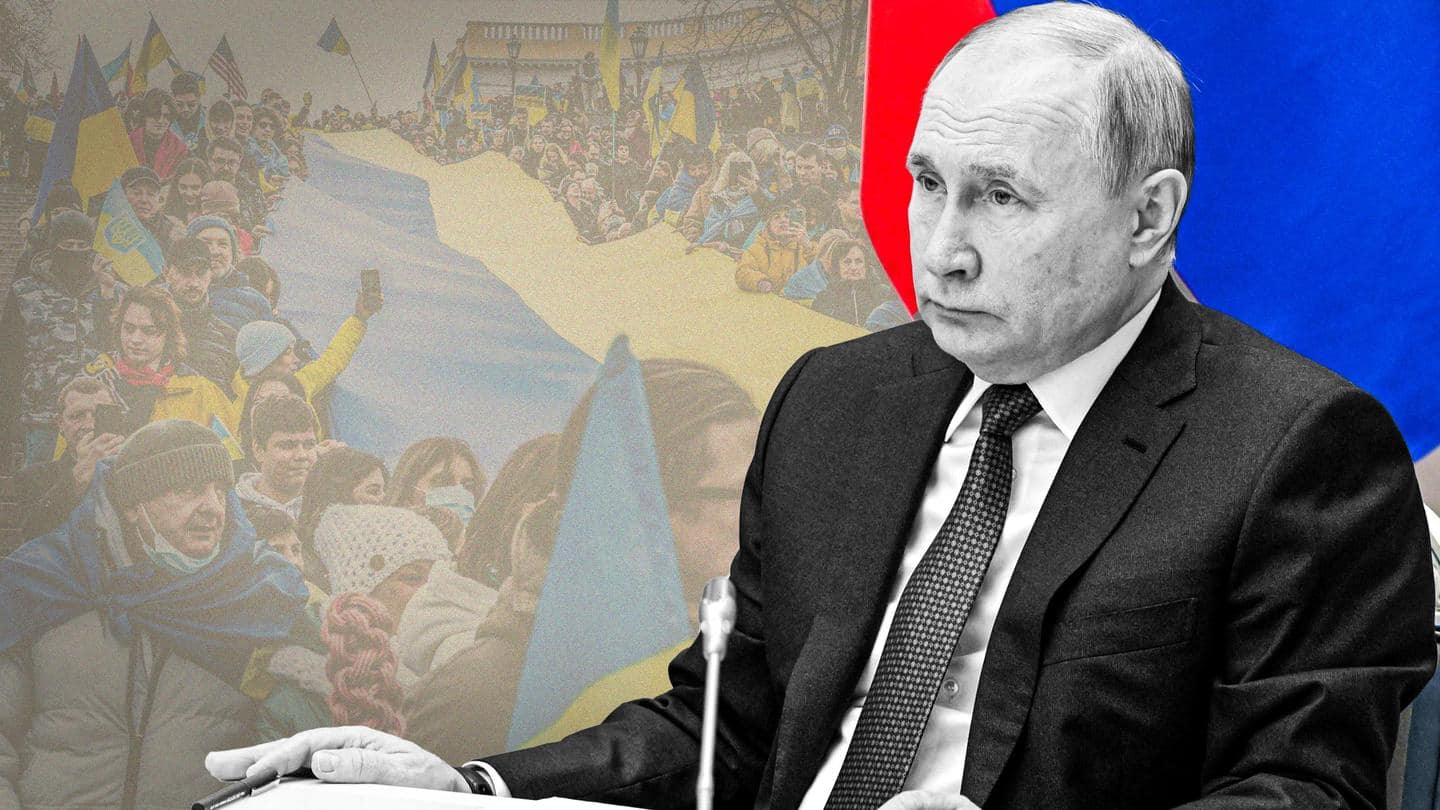 Russian President Vladimir Putin has recognized two rebel regions in eastern Ukraine as independent states as he signed an agreement with separatist leaders. Russian troops have been ordered to perform "peacekeeping functions" in both territories—the self-declared people's republics of Donetsk and Luhansk. Ukraine as well as Western countries have condemned the move even as tensions along the Russia-Ukraine border prevail.
Why does this story matter?
This marks further escalation of border tensions between Russia and Ukraine that have gone on for several weeks now.
The world's largest country has amassed over 1,00,000 soldiers and advanced weapons near the border but repeatedly denies any plans of invading Ukraine.
The conflict arose as Russia has been opposing Ukraine's efforts to join NATO, an international military alliance led by the United States.
'A long-overdue decision'
"I believe it is necessary to take a long-overdue decision, to immediately recognize the independence and sovereignty of the Donetsk People's Republic and the Lugansk People's Republic," Putin said in a statement on Tuesday.
'We are not afraid,' says Ukrainian president
In response, Ukrainian President Volodymyr Zelensky said the country wanted peace. "We are not afraid," he declared, adding, "(We) will not give anything away to anyone." "It is very important to see now who our real friend and partner is, and who will continue to scare the Russian Federation with words only," the leader said.
US announces sanctions against rebel regions
Meanwhile, the United States has announced financial sanctions against the two rebel regions. "I have signed an Executive Order to deny Russia the chance to profit from its blatant violations of international law. We are continuing to closely consult with Allies and partners, including Ukraine, on (the) next steps," US President Joe Biden said while signing the order.
UNSC to hold emergency meet
On Tuesday, the United Nations Security Council (UNSC) is holding an emergency meeting. The meet has been requested by Ukraine, the US, five European countries, and Mexico.