Russia bombs school in Ukraine's Mariupol sheltering nearly 400 residents
Russia bombs school in Ukraine's Mariupol sheltering nearly 400 residents
Written by
Manzoor-ul-Hassan
Mar 20, 2022, 02:22 pm
3 min read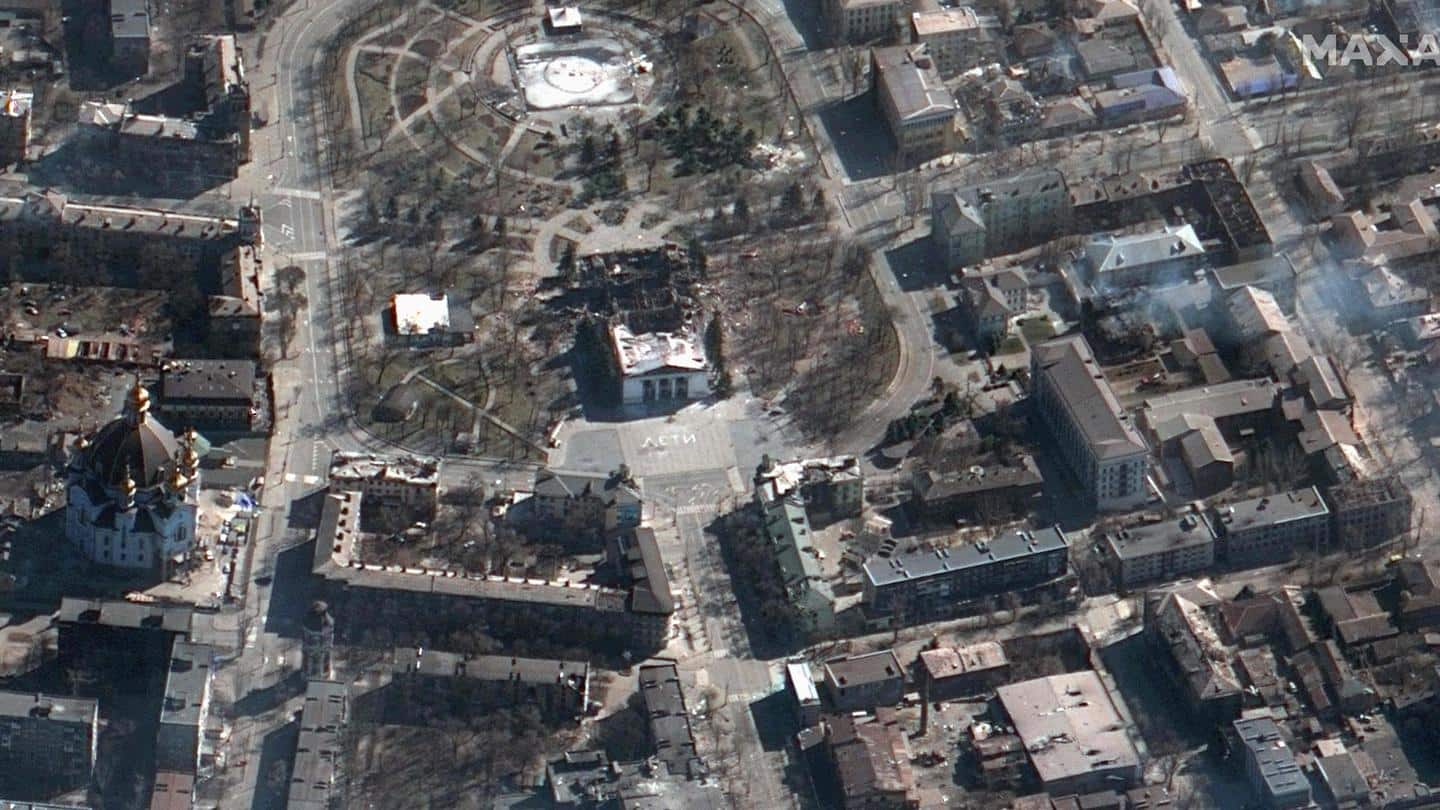 Russian forces have bombed an art school in the besieged Ukrainian port city of Mariupol, where about 400 residents had taken shelter, Reuters reported on Sunday. There was no immediate information on deaths from the Saturday attack, however, the authorities stated the structure was damaged and there were victims under the debris. The city has already been cut from energy, food, and water supplies.
Why does this story matter?
The Russia-Ukraine war entered the 25th day on Sunday as Moscow continued to intensify its assault on Ukraine.
Ukrainian President Volodymyr Zelensky on Saturday called for 'meaningful' talks with Moscow, saying that it is the only chance for Russia to reduce the losses it suffered from the war.
Notably, several rounds of talks between the two nations have failed to achieve significant progress.
Russian forces make gains in Ukraine
Following the rocket attacks on Ukraine's military complexes, Russian troops have achieved substantial gains, marching into the port of Mariupol, destroying an arms storage, and leaving a barracks in ruins. Several Ukrainian cities, including Kyiv and Lviv, are under severe shelling by Russian forces leading to some of the worst civilian casualties of the invasion, that started three weeks ago.
Russia again fires hypersonic missiles in Ukraine
Russia on Sunday reportedly launched hypersonic missiles on Ukraine for the second time since Friday. According to a report by Interfax, Russia hit Ukraine with cruise missiles from ships in the Black Sea and the Caspian Sea.
Ukraine urges China to join West in condemning Russian invasion
Meanwhile, Ukraine has urged China to join the West in condemning "Russian barbarism" after the US warned Beijing of consequences if it backed Moscow's attack on the country. The development came a day after Moscow claimed it had struck a Ukrainian arms depot with hypersonic missiles in what would be the first use in combat of the next-generation weapons.
Our position consistent with majority of countries: Chinese Foreign Minister
Chinese Foreign Minister Wang Yi has said that time will tell if China is on the right side of history in the Ukraine issue. "Our position is consistent with the aspirations of the majority of countries but China will never accept any external coercion or pressure, and opposes any unfounded accusations and suspicious against China," Reuters quoted him as saying.
Mistake to normalize relations with Putin
British Prime Minister Boris Johnson said it would be a mistake to normalize relations with Russian President Vladimir Putin following Moscow's invasion of Ukraine. "To try to re-normalize relations with Putin after this, as we did in 2014, would be to make exactly the same mistake again," Johnson said addressing a Conservative Party conference.
According to Ukraine's National Security and Defence Council Secretary Oleksiy Danilov, a new shipment of US weaponry, including Javelin and Stinger missiles, would arrive within days. Fumio Kishida, Japan's Prime Minister, who is on a visit to India, warned on Saturday that Russia's invasion of Ukraine is a "very serious matter" that is disturbing the foundations of world order.
847 civilians killed in Ukraine: UN
Meanwhile, the UN human rights office (OHCHR) said at least 847 civilians had been killed and 1,399 wounded in Ukraine as of March 18. The Ukrainian prosecutor general's office said that 112 children have died so far. More than 3.3 million refugees have now fled Ukraine since the Russian invasion, while nearly 6.5 million are thought to be internally displaced, it said.