COVID-19: Cases surge in Asia, Europe; WHO issues warning
COVID-19: Cases surge in Asia, Europe; WHO issues warning
Written by
Abhishek Sharma
Mar 20, 2022, 10:48 am
3 min read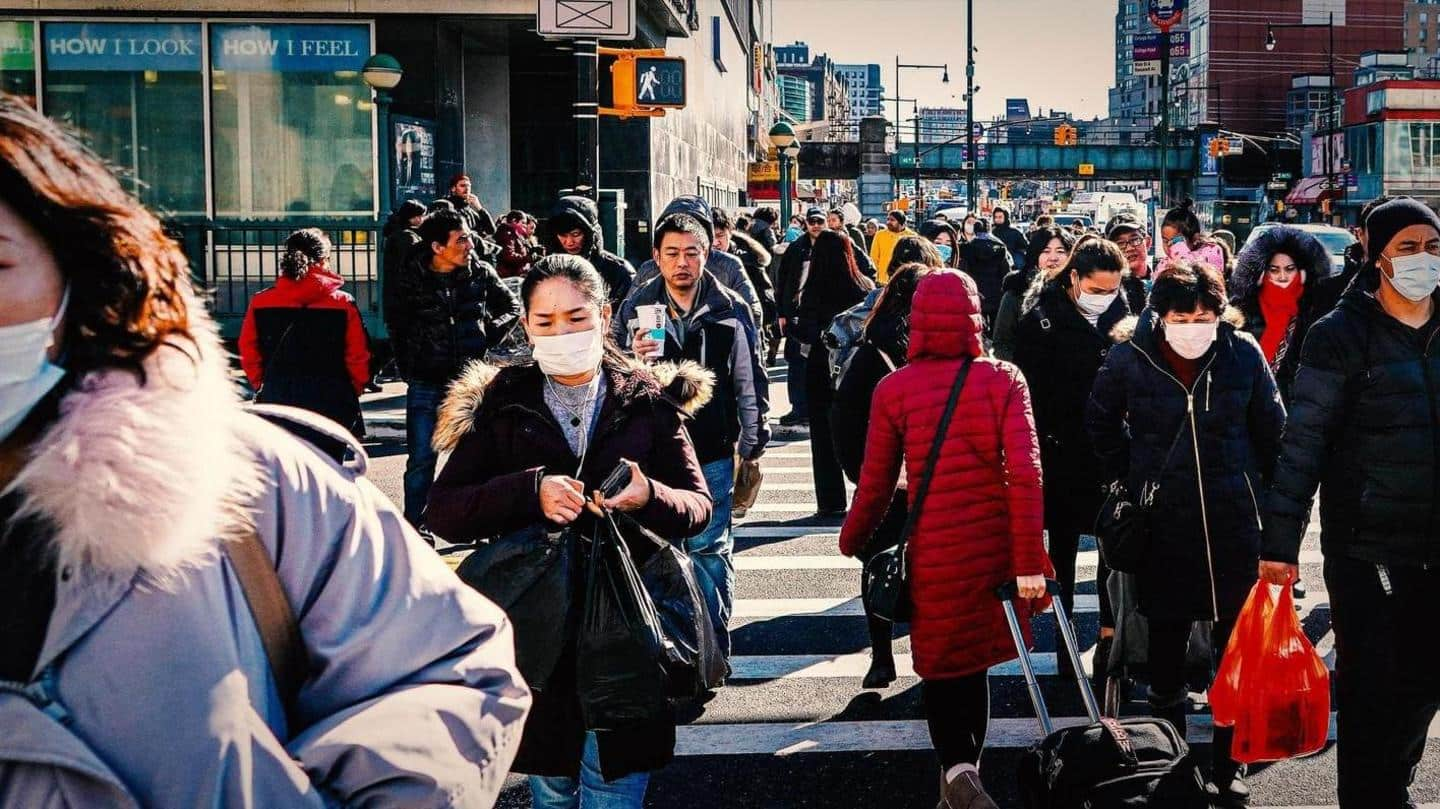 The COVID-19 pandemic is far from over as cases are rising significantly in many southeast Asian and European countries. Even though there is a huge decline in new coronavirus cases in India at present, they are increasing rapidly in neighboring countries. The biggest threat is coming from China, where the Omicron variant has wreaked havoc and led to a manifold rise in the caseload.
Global infections increased by 8%, says WHO
The World Health Organisation (WHO) on Saturday expressed concern over the rise in cases globally. In a press conference, the global health agency said that there has been a reported increase of 8% or over 11 million COVID-19 cases globally. It added that a large amount of misinformation regarding coronavirus has also added to the surge in cases.
"Huge amounts of misinformation out there"
"We have huge amounts of misinformation that's out there. The misinformation that Omicron is mild. Misinformation that the pandemic is over. Misinformation that this is the last variant that we will have to deal with," WHO's Covid technical lead, Dr. Maria Van Kerkhove said.
COVID-19 situation in China
The COVID-19 situation in China has started to worsen as the caseload in the country has been rising every day. China reported two COVID-19 fatalities on Saturday, the first recorded increase in the toll since January 2021, as the country faces an omicron-driven surge. The deaths in northern Jilin province pushed the total number of coronavirus deaths in China to 4,638.
Singapore sees over 10,000 COVID-19 cases
Singapore reported 10,244 new cases of coronavirus on Saturday, while the total number of infections has now increased to 1,007,158. The country's health ministry said that there were three deaths from the virus on Saturday. Out of the new cases, 2,241 were detected through PCR (polymerase chain reaction) tests and 8,003 through ART (antigen rapid test) tests, the ministry informed.
COVID-19 caseload in Hong Kong crosses 1 million
In Hong Kong, now a special administrative region in China, around one million coronavirus infections have been reported since the outbreak began, with around 5,500 fatalities in a population of 7.4 million. It's one of the highest fatality rates in the industrialized world. The high death rate is thought to be due to poor vaccination rates among the elderly and an overburdened healthcare system.
South Korea's single-day COVID-19 tally reached an all-time high on Thursday when it reported 621,281 new cases in 24 hours. On Sunday, 334,708 new COVID-19 cases were reported in the previous 24 hours. The country also witnessed 327 new coronavirus-related deaths on Sunday. Meanwhile, the social distancing curbs are likely to be relaxed this week as part of efforts to help businesses survive.
UK hit by Omicron variant
COVID-19 cases are rising in the United Kingdom once again due to the highly contagious Omicron variant. As per an AFP report, one in 20 people is currently estimated to be infected with the virus. Notably, England will soon start administering the fourth dose or the second booster dose of coronavirus vaccine, the National Health Service (NHS) has said.
Why are COVID-19 cases rising?
The Delta and Omicron variants of COVID-19 are currently dominating the fresh wave of infections. Other factors like the lifting of restrictions, relaxations in social distancing rules, relaxations in mask mandates, are also said to be major contributors to the significant surge in cases.