Iran's Parliament & Ayatollah Khomeini's mausoleum attacked, 7 killed
Iran's Parliament & Ayatollah Khomeini's mausoleum attacked, 7 killed
Written by
Shikha Chaudhry
Jun 07, 2017, 03:26 pm
2 min read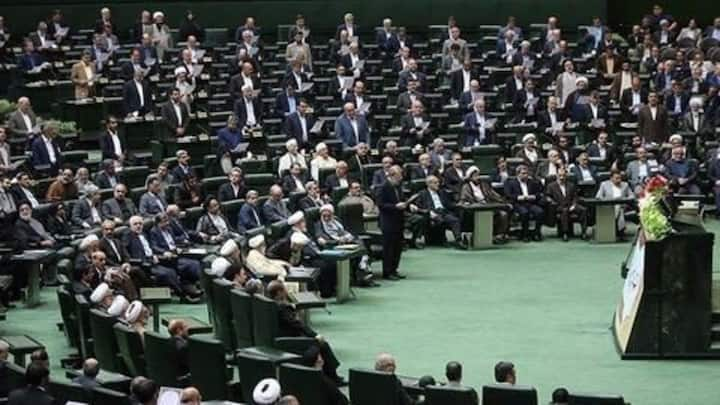 Gunmen have opened fire at the Iranian Parliament and the mausoleum of religious leader Ayatollah Khomeini in Tehran. Two suicide bombers blew themselves up at the mausoleum while another detonated himself inside the parliament. At least seven people have been killed in both attacks which took place around the same time and appear to be coordinated. ISIS has claimed responsibility for the attacks.
Khomeini's mausoleum reportedly targeted by suicide bombers
Reports suggest that the mausoleum was initially attacked by two or three gunmen after which two suicide bombers, of whom one was a woman, blew themselves up. There are conflicting reports about whether any remaining attackers were arrested.
Reports- MPs taken hostage as attack on parliament continues
The attack on the Iranian parliament is ongoing, according to latest reports. One gunman has been arrested. An Iranian MP told a local news agency that three gunmen were still in the parliamentary building. The gunmen are armed with Kalashnikovs rifles and one Colt pistol. Journalists have reported on social media that MPs have been taken hostage.
ISIS claims responsibility for the attack on parliament and mausoleum
ISIS has claimed responsibility for the attack, according to a statement on its Amaq news agency. Sunni jihadi groups such as ISIS have singled out Shia Iran as a target. The Sunni groups consider Shias as apostates. In March, ISIS had warned it "will conquer Iran and restore it to the Sunni Muslim nation as it was before."
Iranian security forces foil a third attack
The Iranian intelligence ministry said security forces have foiled a third attack by a "terrorist group," without naming the organization. The ministry said "a terrorist team" has been arrested.