Stephen Hawking's wheelchair, thesis sold for over $1mn
Stephen Hawking's wheelchair, thesis sold for over $1mn
Written by
Shiladitya Ray
Nov 09, 2018, 05:55 pm
3 min read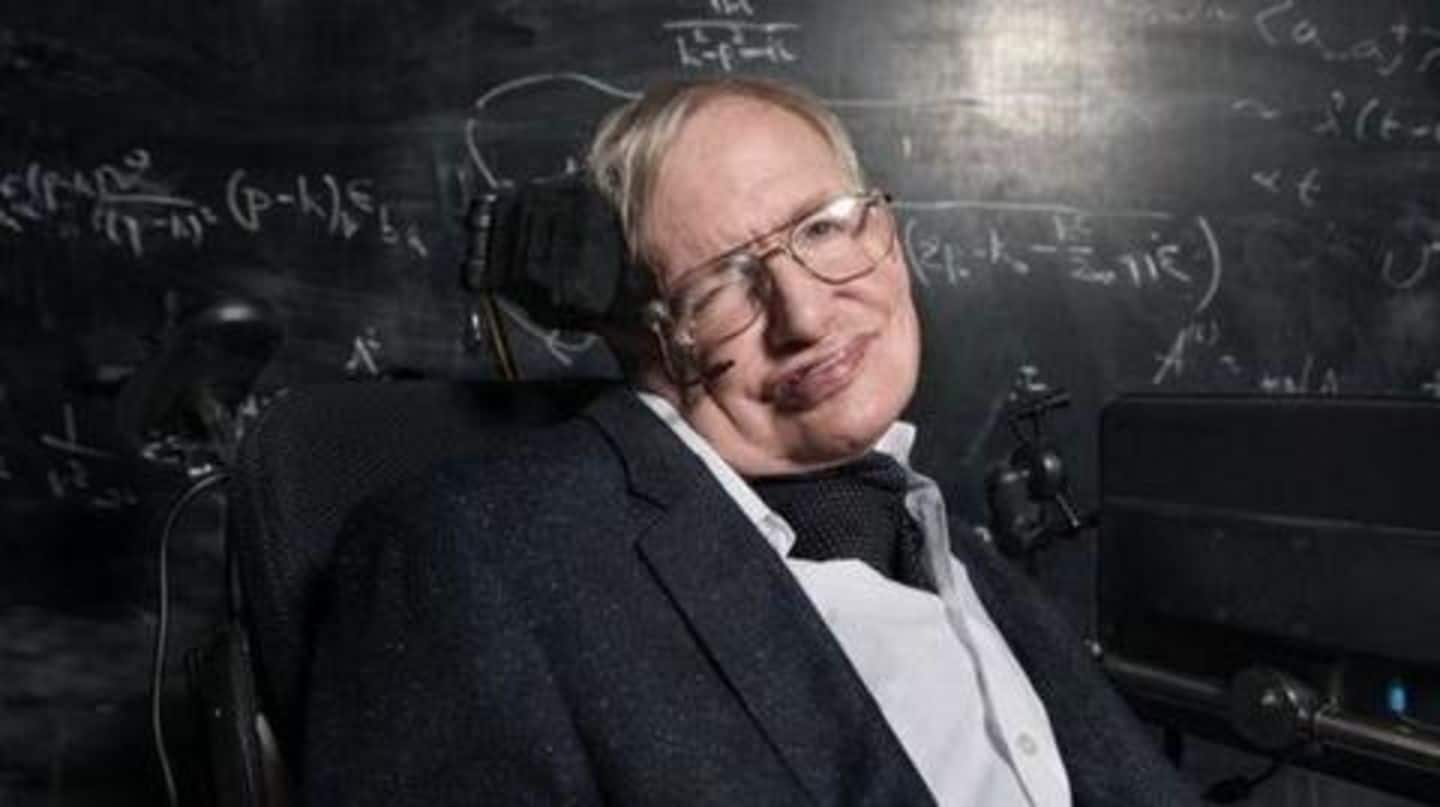 On Thursday, the motorised wheelchair used by late British physicist Stephen Hawking sold for $391,740, while his thesis sold for a whopping $761,000. Along with these, other belongings of Hawking were sold at a nine-day-long auction, "On the Shoulders of Giants", held by Christie's to raise funds for the Stephen Hawking Foundation and the Motor Neuron Disease Association. Here's more.
Altogether, the auction raised over $2.3mn
The $761,000 thesis was Hawking's history-making PhD thesis from 1965, titled "Properties of expanding universes". Other notable items which were sold included essays, medals, awards, and a copy of his critically acclaimed and hugely popular book, "A Brief History of Time", which was signed with a thumbprint. Letters and manuscripts belonging to Isaac Newton, Charles Darwin and Albert Einstein were also sold. Altogether, the auction raised more than $2.3mn.
Over 400 bidders from 30 countries participated
"The results of this remarkable sale, with more than 400 registered bidders from 30 different countries, demonstrate the enormous admiration and affection with which Stephen Hawking was viewed around the world," said a statement from Christie's.
Hawking had spent most of life on a wheelchair
Born in January 1942 and known for his work on the origins and the nature of the universe, Hawking passed away in March this year at the age of 76. The famed scientist had spent most of his life confined to a wheelchair, after getting diagnosed with Lou Gehrig's disease, also known as ALS, at the age of 21 in 1963.
Hawking's research career began with the devastating news that he had been afflicted by ALS. Yet, while his body slowly stopped functioning, his mind didn't, and he made some of the most important contributions to theoretical physics in the subject's history through his work on blackholes. In doing so, Hawking paved the way for even deeper questions about the origin of the universe - questions that pose the greatest challenge to theoretical physics today.
Hawking burst into the public eye in 1988
While Hawking's scientific work was hardly comprehensible for the public at large, he burst into the public eye with his book, 'A Brief History of Time' in 1988. Not only did it catapult the scientist to cultural stardom, it also gave a new, approachable face to theoretical physics - Hawking became the conduit through which many followed developments and breakthroughs in physics.
A witty man and in touch with the times, Hawking became an icon in popular culture. He made appearances in popular TV shows like Star Trek: The Next Generation', 'The Simpsons', 'The Big Bang Theory', among several others. He was part of several documentaries, gave his voice for a Pink Floyd song, and even took a zero-gravity trip and floated free of his wheelchair.
He has left behind an immortal legacy
Despite his disease, which many consider a death sentence, Hawking led a full life, and made immense contributions to the scientific community. Everyone who worked closely with the brilliant physicist had nothing but admiration for his genius, as well as for his wit and articulation. The legacy he has left behind comprises not just exceptional scientific achievements, but is also a testament to human willpower to trump all odds.