Swaraj in China: Terrorism an enemy of basic human rights
Swaraj in China: Terrorism an enemy of basic human rights
Written by
Rajashree Seal
(Sourced from PTI)
Apr 24, 2018, 11:07 am
1 min read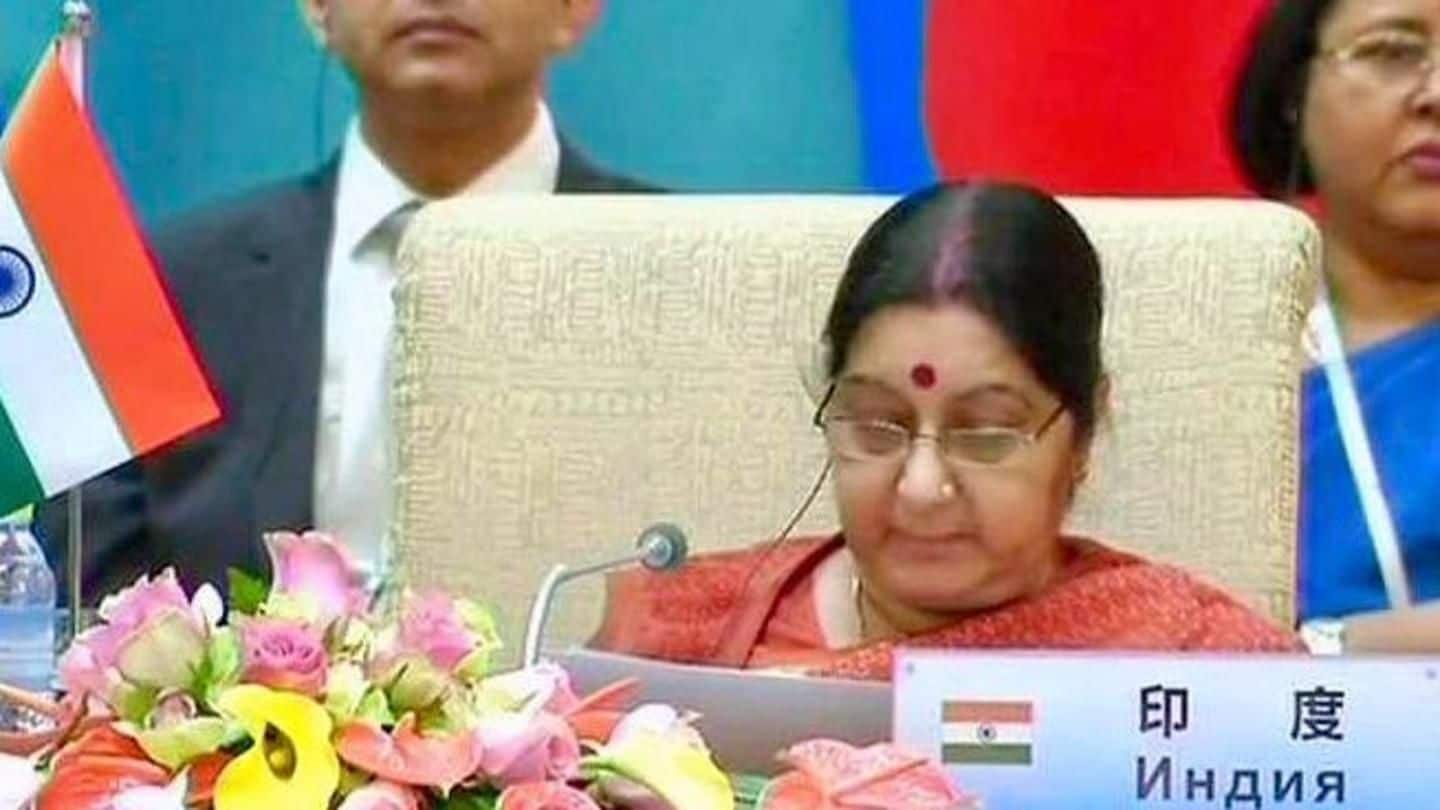 External Affairs Minister Sushma Swaraj today said that terrorism is an enemy of the basic human rights and the fight against it should also identify States that encourage, support and finance the menace and provide sanctuary to terror groups. Swaraj, during her address at the Shanghai Cooperation Organization (SCO) Council of Foreign Ministers in Beijing, raised the issue of global terrorism and protectionism.
Global terrorism is the foremost challenge faced by the world
There are a number of challenges that are being faced by the world today, foremost being the threat of global terrorism and the imminent need to build a strong security architecture to combat it, the External Affairs Minister said.
Protectionism to terrorism in all forms should be rejected: Swaraj
"Terrorism is an enemy of basic human rights: of life, peace, and prosperity. Protectionism in all forms should be rejected, and efforts should be made to discipline measures that constitute barriers to trade," Swaraj said. "India is committed to working with the SCO to strengthen our economic and investment ties. We believe that economic globalization should be more open for mutual benefits," she added.