Pak foils attempt to free Daniel Pearl's killer
Pak foils attempt to free Daniel Pearl's killer
Written by
Ramya Patelkhana
Feb 13, 2016, 08:34 pm
3 min read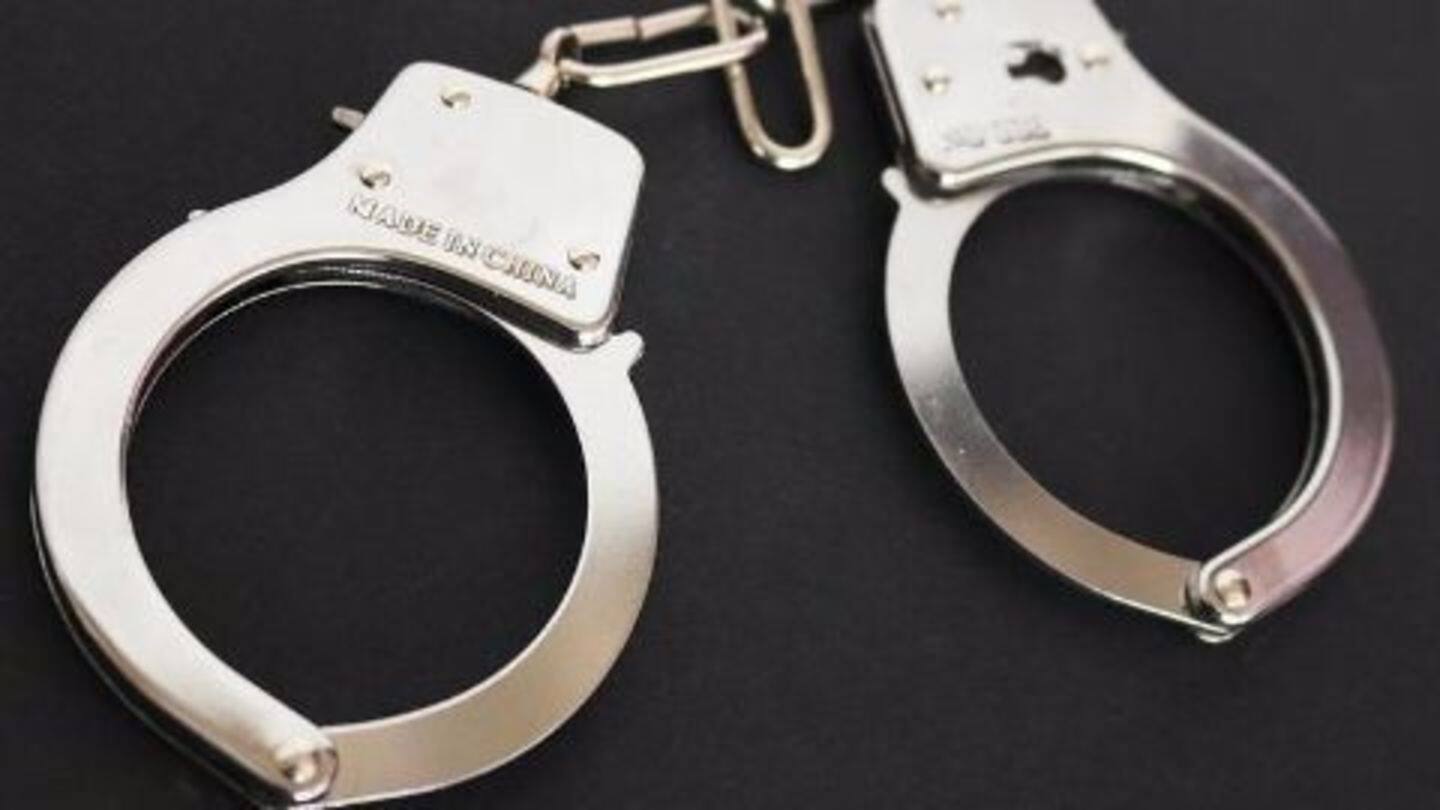 The Pakistan Army arrested around 97 militants associated with Al-Qaeda and Lashkar-e-Jhangvi on 12 February 2016. They also had thwarted an escape plan to free Ahmed Omar Saeed, the brain behind the WSJ journalist, Daniel Pearl's killing. Reportedly, the Chiefs of 'Al-Qaeda in Indian Subcontinent', and Lashkar-e-Jhangvi were also arrested. The arrested were accused of many previous attacks including the Karachi Airport attack.
Daniel Pearl was a journalist who was kidnapped and killed by Pakistani terrorists in February 2002. He started working for the Wall Street Journal in 1990 in the Atlanta bureau and later moved to the Washington, London and Middle East departments. He was serving as the Wall Street Journal's South Asia Bureau Chief, in Mumbai when he was abducted.
Daniel Pearl was abducted
Daniel was kidnapped on 23 January 2002 in Karachi, while on a routine investigation. An organization called 'The National Movement for the Restoration of Pakistani Sovereignty' sent an email to US authorities demanding the release of several Pakistani inmates at Guantanamo Bay. Days later, a second email from the group arrived threatening to kill Daniel if their demands were not met within 24 hours.
Videotape confirms Daniel Pearl's death
Weeks after his abduction, the terrorists sent a videotape to investigators in Pakistan, which confirmed Daniel Pearl's death. The videotape allegedly depicted Pearl's capture and execution by his captors at an undisclosed location believed to be in Pakistan. After a vigorous effort by the investigators, Ahmad Omar Saeed Sheikh, a British-Pakistani and the mastermind behind the abduction, was convicted on 12 February 2002.
Daniel Pearl's death not the first
According to the Committee to Protect Journalists (CPJ), the WSJ reporter, Daniel Pearl is the tenth journalist to be killed while being involved in the war against terrorism.
Mastermind behind Daniel's kidnap sentenced to death
Ahmad Omar Saeed Sheikh, the brain behind Daniel's kidnap was judged to hang in Pakistan, on 15 July 2002. Among the four who were found guilty, Sheikh was the only one to be sentenced to death. The defiant militant said that a decisive war between Islam and the non-believers had begun, and issued a threat to the then President of Pakistan, Pervez Musharraf.
9/11 mastermind admits decapitating Daniel
Khalid Sheikh Mohammed, allegedly the no. 3 in Al-Qaeda confessed that he beheaded the WSJ journalist in a US military court hearing. Reportedly, he also said that he is Al-Qaeda's 'military operational commander' for all foreign operations. He also admitted that he was solely responsible for the 11 September 2001 attacks in the US.
Ahmed Saeed Sheikh was released in 2000
Ahmed Omar Saeed Sheikh, the terrorist, was freed along with Maulana Masood Azhar and Mushtaq Ahmed Zargar as an exchange for the hostages of the hijacked Indian Airlines IC 814 flight, on 1 January 2000.
Ahmed Omar Saeed tries to take his life
Ahmed Omar Saeed, sentenced to death for killing Daniel Pearl attempted suicide on 12 February 2014 in the Hyderabad central jail in Pakistan. A senior official said that he tried to hang himself in his separate cell, but was stopped by the prison officials. According to another official, a case had been booked against him and he would receive additional punishment for attempting suicide.