Ruskin Bond's 83rd birthday- Know the beloved writer
Ruskin Bond's 83rd birthday- Know the beloved writer
Written by
Anupama Vijayakumar
May 19, 2017, 04:18 pm
2 min read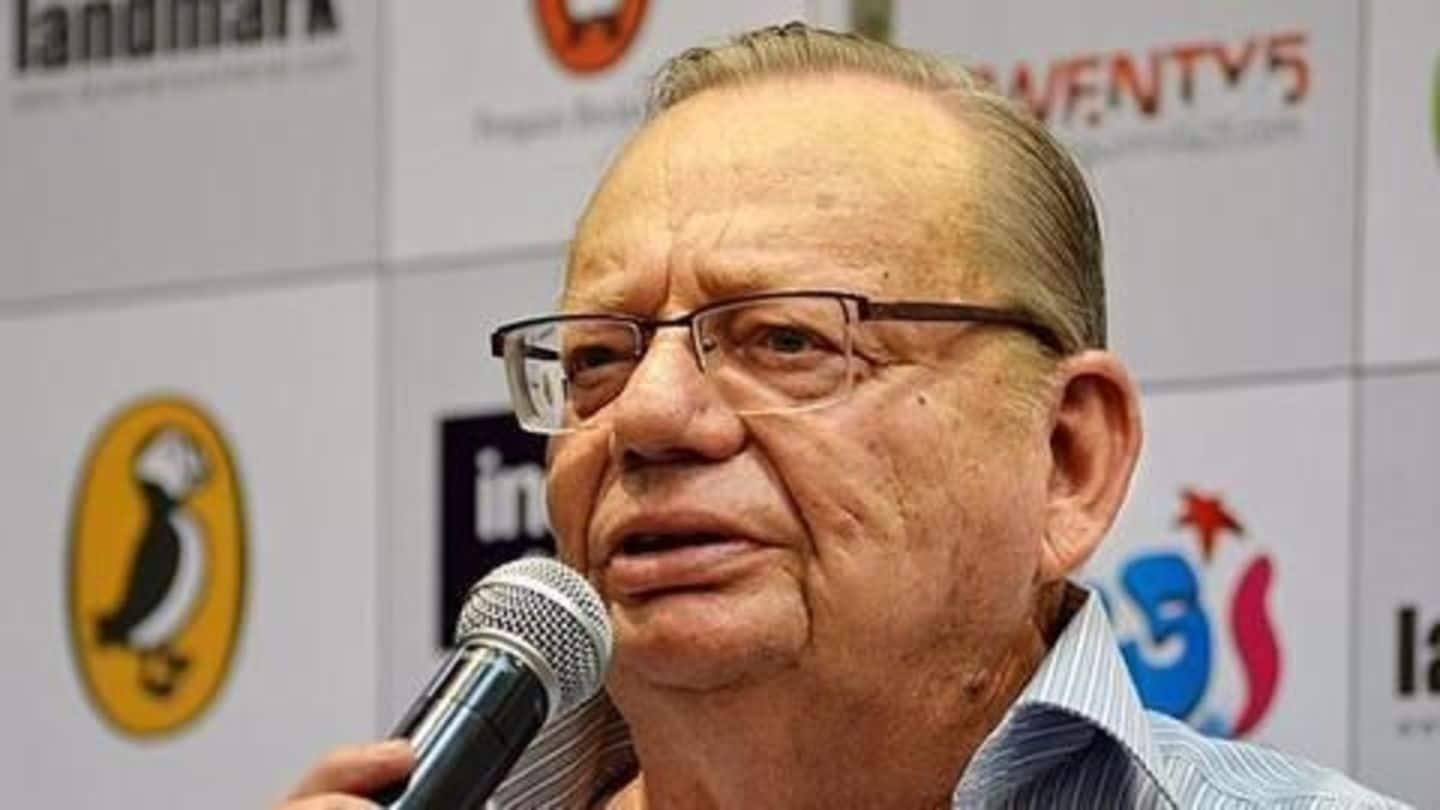 Ruskin Bond, the well loved Indian-born British author of popular short-stories and fiction turned 83 today. He is known for evoking homely sentiments in readers, through drawing upon his own memories and experiences of growing up in India. His popular works include "Maharani" and "Our Trees Still Grow in Dehra". Let's take a look into this magical storyteller's world as he celebrates his birthday!
Bond was born on 19 May, 1934 in Kasauli (Punjab province) to Edith Clarke and Aubrey Bond, a Royal Air Force officer. Spending his childhood in India, and later pursuing his education in England, Bond found success through his first novel, "The Room on the Roof". He returned to India in the 60s, and worked as a freelance writer, before he could establish himself.
Bond was awarded the John Llewellyn Rhys prize in 1957 for his first novel. He was honoured with a Padma Shri and Padma Bhushan in 1999 and 2014 respectively. He won the Sahitya Academy Award in 1992 for "Our Trees Still Grow in Dehra".
The love for solitude and the hills
Loneliness and solitude are constant themes running through his work. While he sought solitude, loneliness was something uninvited. Bond has also incorporated his love for mountains and nature, through powerful imagery across his stories. Expressing his dislike for life in Delhi, he noted, "In Delhi you grow old. In Deoli (in the hills) you are trapped in a time warp and stay young forever."
Bond writes in Room on the Roof
"I don't want to rot like mangoes at the end of the season, or burn out like the sun at the end of the day. ... I want to be either somebody or nobody. I don't want to be anybody".
His first novel, "The Room on the Roof", depicts the Dehradun countryside, as seen by a 16-year old boy, making for an adventurous yet moving read. Published in 2003, "A Flight of Pigeons" is set against the 1857 revolt. Shyam Benegal movie "Junoon" has been based on it. "Rusty the Boy from the Hills", further makes a happy read, depicting Bond's love for nature.
Bond released two books on his 82nd birthday, "My Favourite Nature Stories" and " The World Outside My Window", written around his favourite theme, nature. "Death Under The Deodars: The Adventures of Miss Ripley -Bean, eight stories surrounding murder mysteries were also released in 2016.