Russia's upcoming submarine can launch 'doomsday' nuclear drones: Details here
Russia's upcoming submarine can launch 'doomsday' nuclear drones: Details here
Written by
Shubham Sharma
Mar 18, 2019, 11:24 am
2 min read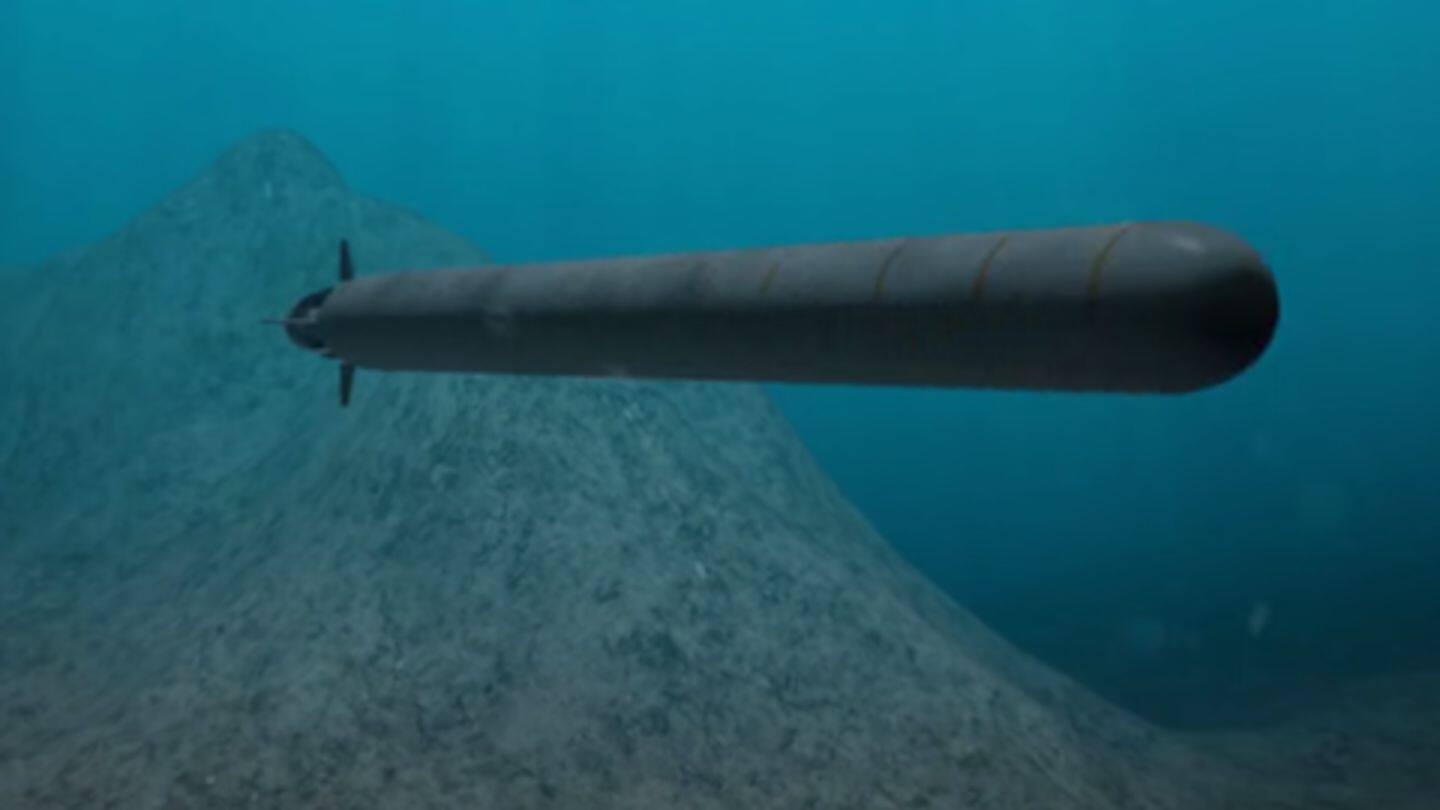 In a matter of months, Russia plans to launch Belgorod, the longest submarine in the world. However, it's not the size that makes this sub impactful, it is the payload that it plans to carry. The Belgorod, as Russian media reports, will carry "Poseidon" torpedoes or drones capable of carrying powerful nuclear warheads. Here's all about the sub and its weapon.
Belgorod to carry deadliest underwater weapon
Just recently, Russian President Vladimir Putin announced that Belgorod will launch in spring 2019 with Poseidon. The submarine, which comes with a 184-meter hull, can deploy six of these 'doomsday' torpedoes, with each rated to carry a 100-200 megaton nuclear warhead. As such, it has been described as one of the deadliest underwater weapons ever, capable of destroying almost all life on Earth.
Reports suggest Poseidon's nuclear warheads could trigger a radioactive Tsunami on coming in contact with water and ocean floor. Meaning, the radioactive fallout from a single warhead could annihilate life spanning hundreds of thousands of miles of land and sea.
Also, deep-sea penetration makes Poseidon even more dangerous
The 70-feet-long Poseidon drone is said to be strong enough to cross entire oceans while staying off the radar. This is particularly interesting because the drone can shuttle warheads at depths as low as 1,000 meters below the water level, which makes it nearly impossible to be intercepted. As Business Insider reports, even the US doesn't have a way to stop this weapon.
Deployment in 2020, mission unclear
According to The Barent Observer, the Belgorod will launch before summer this year and will then go into mooring tests at the Sevmash yard for about one year. After this, sometime in 2020, the submarine will be deployed on active duty, becoming the first full-time carrier for the Poseidon underwater drone. However, as of now, the mission of the sub is not exactly clear.
What experts think of Belgorod's mission
Initially, Belgorod was believed to be a research-focused submarine, but the announcement from Putin clearly indicates it is for a different purpose. However, submarine experts have suggested it won't be used alongside regular nuclear-powered subs. Instead, it might be used for covert deep-sea missions with a smaller secondary vessel, says submarine expert HI Sutton who has been studying Poseidon drones for years.