Sources- Trump asked ex-FBI chief Comey to halt Flynn investigation
Sources- Trump asked ex-FBI chief Comey to halt Flynn investigation
May 17, 2017, 10:42 am
4 min read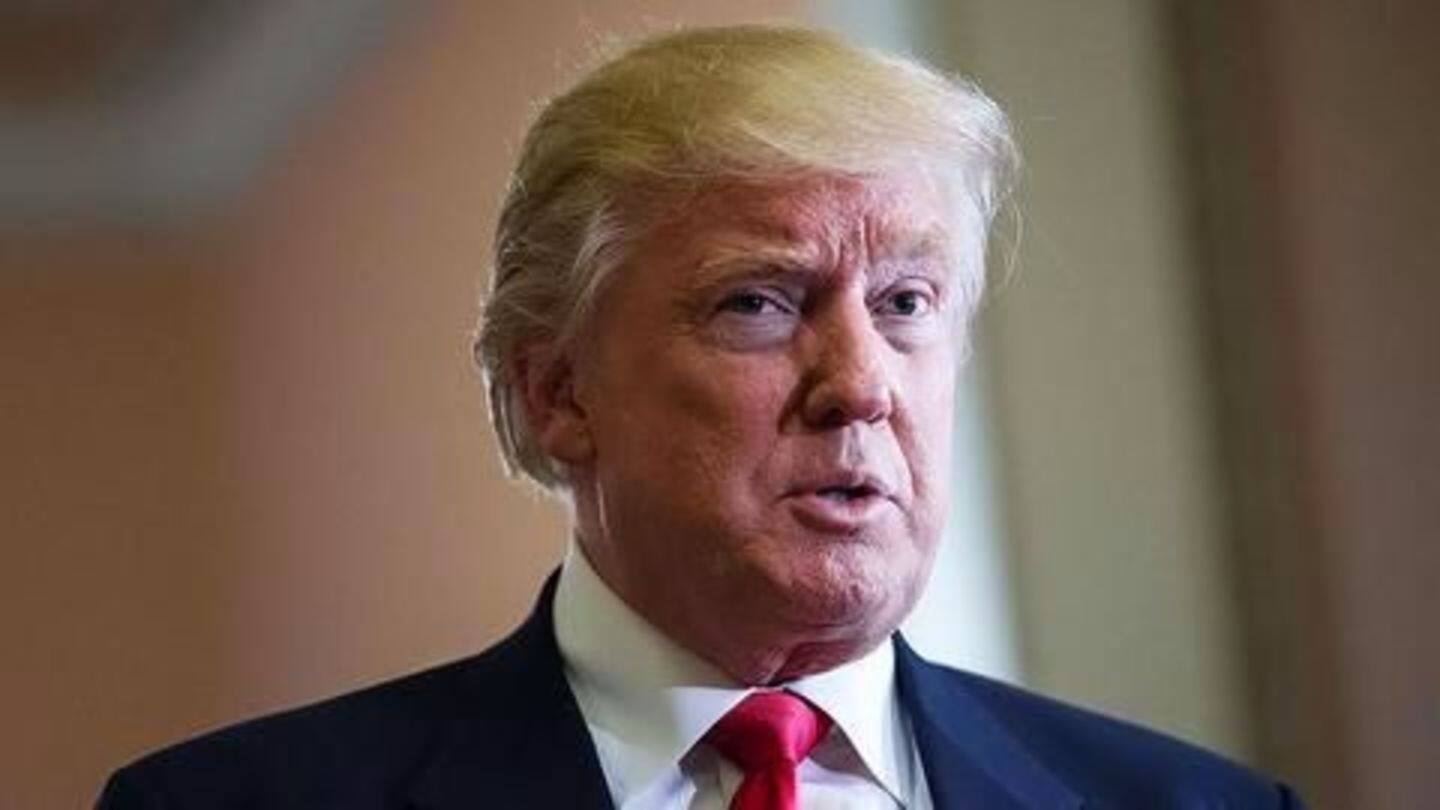 President Donald Trump had reportedly asked former FBI Director James Comey, who he recently fired, to end an investigation into alleged links between former national security adviser Michael Flynn and Russia. Trump reportedly told Comey: "I hope you can let this go," after a White House meeting in February, according to a memo written by Comey. The White House has rejected the reports.
Trump's NSA Michael Flynn resigns over Russia links
In February, US President Donald Trump's National Security Advisor Michael Flynn was reportedly forced to resign. The move came after several news-outlets reported that former acting attorney general Sally Q. Yates had warned the White House that Flynn may have been vulnerable to blackmail from Russia. Flynn had reportedly spoken to the Russian ambassador about sanctions prior to Trump's inauguration and misled US officials.
Trump fires FBI director James Comey over Clinton emails
On May 10, US President Donald Trump fired FBI director James Comey over his handling of an investigation into Hillary Clinton's emails. His dismissal came after it emerged that he provided inaccurate information about Clinton's emails in a Congressional testimony last week. The White House announcement has sent shockwaves across Washington. Comey was investigating the Trump team's alleged links to Russia.
Trump's political crises worsens
Trump is already dealing with allegations that he fired Comey last week over his investigation into his team's alleged ties with Russia and Moscow's election interference. Recent reports also suggest that the president divulged classified information to senior Russian diplomats.
White House rejects reports that Trump tried ending investigation
"The president has never asked Mr Comey or anyone else to end any investigation, including any investigation involving General Flynn," the White House said. A White House official also noted that acting FBI director Andrew McCabe had testified in Congress last week that there had been "no effort to impede our investigation to date."
Comey was reportedly appalled by Trump's request
CNN reported that it hasn't viewed Comey's memo but said it has been described by sources. As such, its details remain unconfirmed. Sources revealed that Comey was appalled by Trump's request during their February 14 meeting, a day after Flynn's resignation. This prompted him to draft the memo so he could share his recollections of the meeting with other FBI officials.
Trump's instruction could amount to obstruction of justice
Comey's memo, if taken at face value, appears to provide the clearest indication that so far Trump has attempted to pressurize the FBI and the Justice Department over the investigation into Russia. "If (Comey's) telling the truth, I don't know how anyone can see this comment as anything but obstruction of justice," said CNN senior legal analyst Jeffrey Toobin.
Nixon was impeached in 1974 for obstruction of justice
"'Close it down' is an instruction to stop investigating President Trump's campaign. [Former president] Richard Nixon was impeached in 1974 for telling the FBI to stop an investigation of his campaign. That's what Watergate was," Toobin said.
Frustrated Republicans wavering on Trump
The constant scandals surrounding Trump since his January inauguration have left members of his Republican party frustrated. Republican lawmaker Jason Chaffetz, who chairs the House Oversight and Government Reform Committee, has asked the FBI to handover "all memoranda, notes, summaries and recordings referring or relating to any communications between Comey and the President." Republican Senator Lindsey Graham said Comey should testify before Congress.
Democrats, critics lambast Trump over new revelations
Senior Democratic leader Chuck Schumer said the report has left him "shaken" and that the "country is being tested in unprecedented ways." "The memo is powerful evidence of obstruction of justice and certainly merits immediate and prompt investigation by an independent special prosecutor," said Democratic US Senator Richard Blumenthal. "I think we're in impeachment territory now," said David Gergen, an adviser to multiple presidents.