Two Indians among 19 people arrested for entering US illegally
Two Indians among 19 people arrested for entering US illegally
Aug 28, 2018, 05:08 pm
2 min read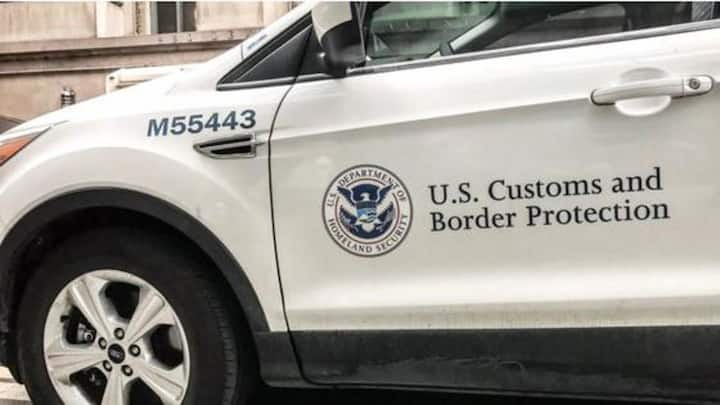 Two Indian nationals were among 19 people arrested by the United States border patrol officials in California for entering the country illegally by boat from Mexico. The US Border Patrol agents working in coordination with the Department of Homeland Security (DHS) law enforcement partners, arrested 19 people yesterday, a press release from the US Customs and Border Protection said. Here's more.
Two of the 19 were found to be suspected smugglers
Late Sunday night, Customs and Border Protection's (CBP) Air and Marine Operations (AMO) aircraft spotted a panga-style vessel enter the US territorial waters from Mexico with multiple people on board. The AMO notified the US Coast Guard and they interdicted the panga. 19 people were intercepted, of which two were identified as suspected smugglers. The other 17 were passengers illegally present in America.
Suspected smuggles are in the DHS custody
All 19 male illegal aliens were arrested and taken to a nearby Border Patrol station for processing. Agents determined that two of the passengers were Indian nationals, while all others were Mexican nationals, the release said. It did not give any details of the two Indian nationals. The suspected smugglers are in the DHS custody and may face human smuggling charges.
Over half million illegal immigrants have entered US since 2013
Since 2013, the US admitted over half a million illegal immigrant minors and family units from Central America, most of whom today are at large in the US. The DHS considers a person "inadmissible" when they appear at a port of entry without proper documentation for legal entry into the US. Those apprehended are individuals caught trying to enter illegally between ports of entry.
Trump had introduced a 'zero-tolerance policy' against illegal immigrants
President Donald Trump this year introduced a controversial "zero-tolerance policy" for people that enter the country illegally. Nearly 2,000 children were separated from their parents, with the adults being shipped to jails and children placed in the custody the Office of Refugee Resettlement between April 19-May 31. The controversial decision, however, had been reversed by Trump through an executive order following widespread protests.