Nirav Modi's fourth bail plea rejected by UK court
Nirav Modi's fourth bail plea rejected by UK court
Jun 12, 2019, 04:55 pm
3 min read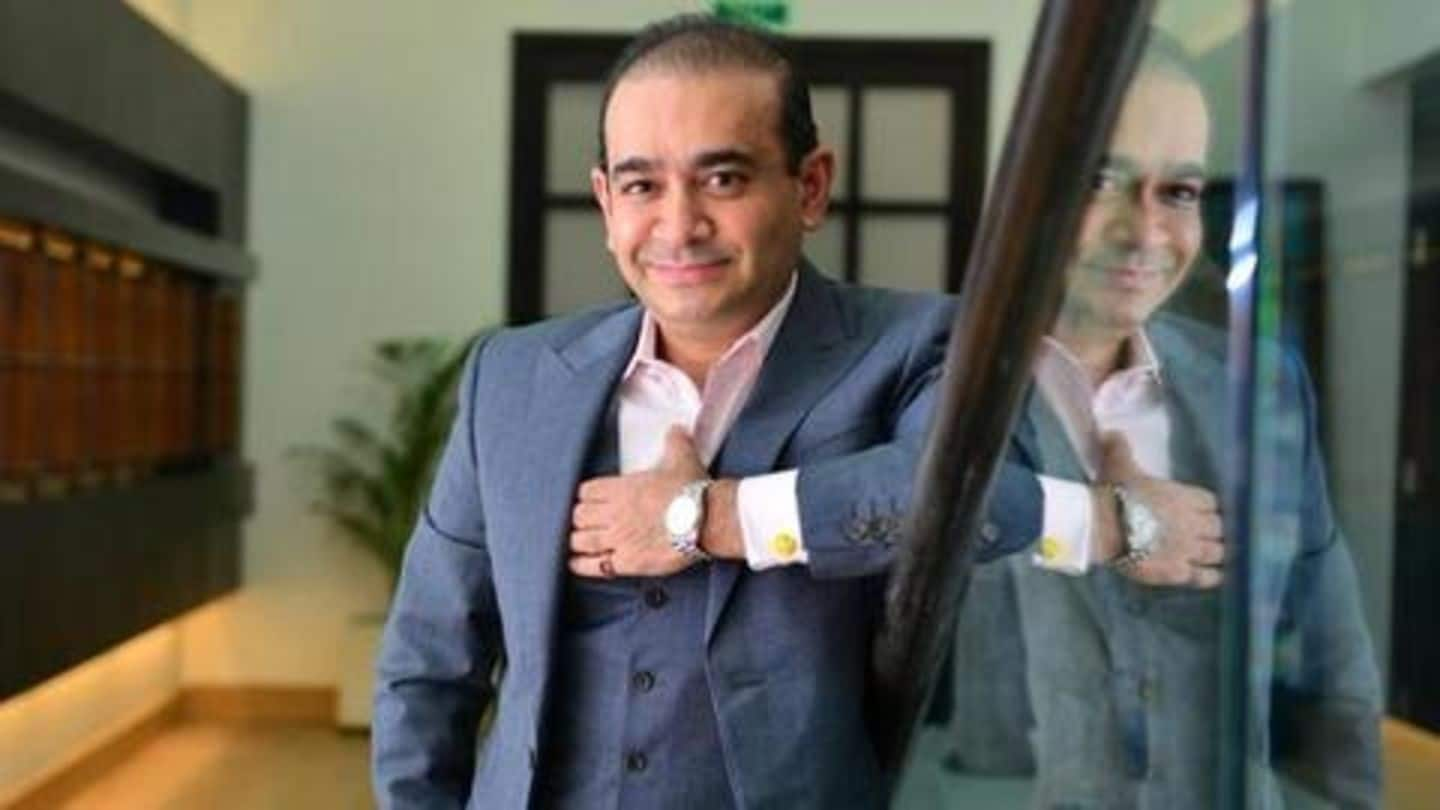 On Wednesday, the Royal Courts of Justice denied the bail application of fugitive businessman Nirav Modi. This was the fourth time that Modi, a prime accused in multi-crore PNB scam, approached a court seeking respite. He was arrested in London in April and has been lodged at Wandsworth prison in south-west London. To recall, Modi fled from India last year. Here's more.
A recap on how Modi became India's despised businessman
'Nirav Modi Jewels' once redefined luxury, but that was before the Rs. 13,000 crore PNB scam came to light. Modi, along with his uncle Mehul Choksi, pulled off the biggest scam in India's banking history. With the help of corrupt PNB officials, the duo got fraudulent LoUs issued, which helped them take money from other banks. ED and CBI are probing the scam.
Modi settled in London, started new business
Modi and Choksi left India, just days before the scam was revealed. After hopping countries like China, Modi settled in the UK. He was traced by a journalist of The Telegraph, who revealed that the businessman had started a new venture there. After the explosive story, Modi was arrested. Meanwhile, Choksi got citizenship of Antigua and is staying there.
Modi's counsel approached another court, couldn't free him
Interestingly, Modi's earlier bail pleas were rejected by Chief Magistrate Emma Arbuthnot of the Westminster Magistrates' court. Subsequently, Modi's legal counsel Clare Montgomery QC decided to approach the higher court to bring Modi out of the bars. Reportedly, his team furnished Modi's medical records and sureties to make a case that he would not flee. But, the arguments didn't impress the court.
Montgomery claimed Modi 'was not' Julian Assange
It is learned that Montgomery floated the idea of 16 hours of electronic tagging per day. She claimed he can't go anywhere in the absence of a passport. "He has chosen the UK as a safe haven where he believes his rights will be protected. This is not Julian Assange. He is not going to find refuge in the Ecuadorian embassy," she reportedly said.
India's representative said Modi might influence witnesses
Meanwhile, Nicholas Hearn who represented India said Modi might not surrender during proceedings. "He has the resources and determination not to face these allegations in an India court," Hearn argued. He added that the fugitive businessman might influence witnesses before his extradition trial.
Court said attempts were made to destroy evidence, denied bail
Justice Ingrid Simler said she was convinced that attempts have been made to destroy evidence. The court noted that witnesses were interfered with in Cairo and a server was destroyed in Dubai. Mobile phones of dummy directors were also allegedly destructed. "It seems he has means to access funds... I feel that the applicant would fail to surrender," she said, while pronouncing the verdict.