London court rejects Nirav Modi's bail plea for third time
London court rejects Nirav Modi's bail plea for third time
Apr 26, 2019, 05:41 pm
3 min read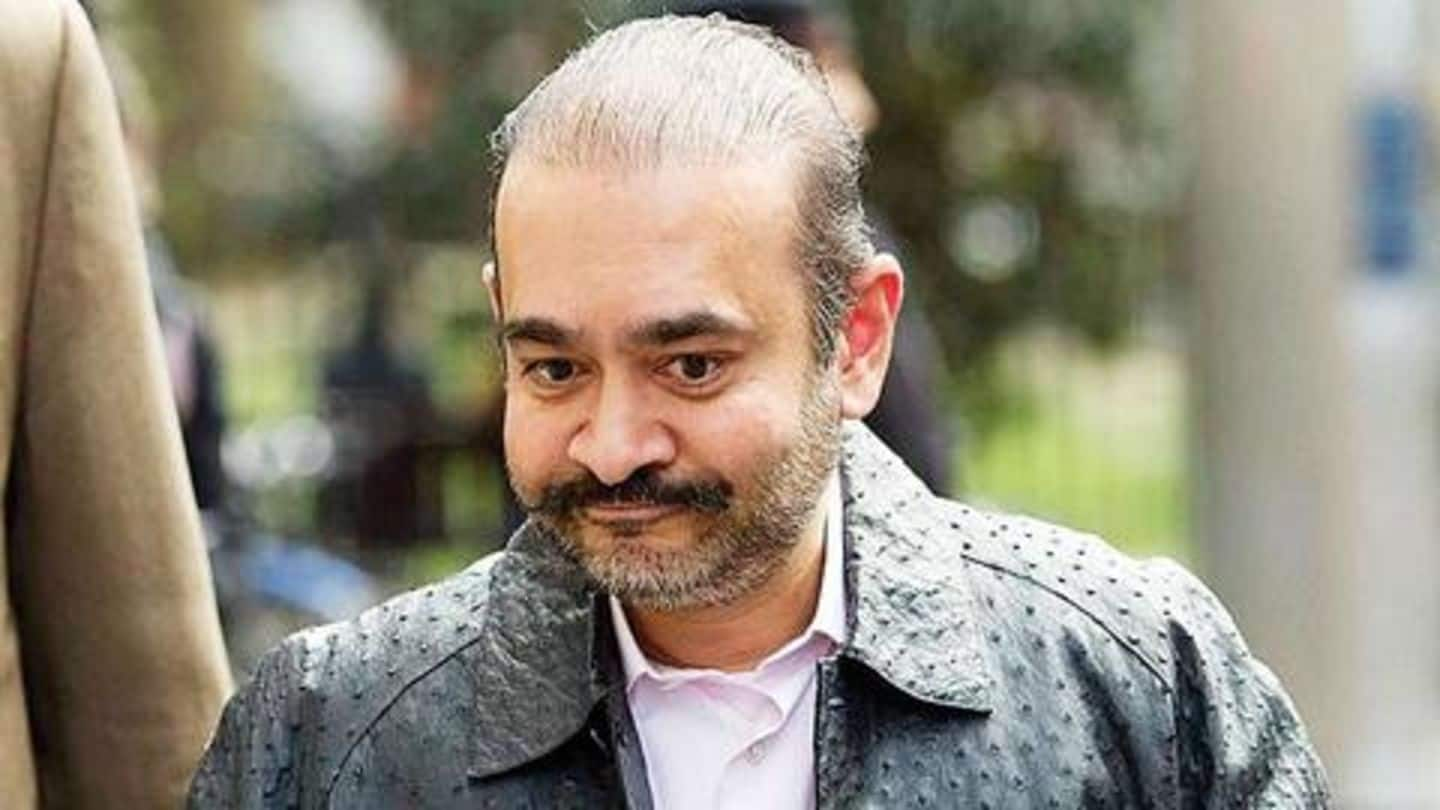 On Friday, a UK court rejected bail application of fugitive Indian businessman Nirav Modi for the third time. He was presented before Westminster Magistrates Court via video conferencing. Chief Magistrate Emma Arbuthnot scheduled a full hearing on May 30. Since his arrest in London last month, Modi has been spending days inside Wandsworth prison in south-west London. Read on for more details.
Modi and his uncle pulled off PNB scam
Modi is the prime accused in the Rs. 13,000 crore PNB fraud, which qualifies as the biggest scam in Indian banking history. The 48-year-old and his uncle, Mehul Choksi, colluded with a couple of PNB employees and got fraudulent LoUs issued. PNB spoke about the scam last year but Modi and his family had already left India by then. ED and CBI are probing the scam.
A Telegraph reporter confirmed Modi is in London
While Choksi is living in Antigua as a citizen, Modi hopped countries. He stayed in Hong Kong for a while before settling in London. Last month, a Telegraph reporter traced Modi in London, where he had started his new diamond business. Modi, who wore an expensive jacket, was probed about the scam but he chose to not say anything.
Few days after report surfaced, Modi was arrested
Subsequently, Modi was arrested on March 20 and was ordered to stay in jail till March 29. His bail pleas were rejected. On March 29, during a bail hearing, magistrate Arbuthnot said Modi was a flight risk. She underlined that the Indian government has claimed that evidence was tampered with and witnesses of the scam were intimidated. Hence, Modi couldn't be given bail.
Modi's lawyer offered to pay money, judge declined bail nevertheless
To recall, Modi's lawyer Clare Montgomery had offered to pay £1 million during the hearing and had also suggested that he could be electronically tagged. On the offer, Judge Arbuthnot said it is not a substantial security amount in a case where billion of dollars are involved. "I believe he would fail to surrender based on his lack of community ties," Judge Arbuthnot added.
Meanwhile, in India, ED is taking steps to recover money
While London will decide Modi's extradition case, Indian authorities have been taking action against his properties. On Thursday, government-owned Metal Scrap Trade Corporation (MSTC) held an online auction (on ED's behalf) of 13 luxury cars owned by Modi. 12 vehicles, including a Rolls Royce Ghost, a Porsche Panamera, two Mercedes Benz cars, a Toyota Fortuner, found buyers and raised Rs. 3.29 crore (approximately).