Russian billionaires speak out against invasion of Ukraine
Russian billionaires speak out against invasion of Ukraine
Feb 28, 2022, 12:42 pm
3 min read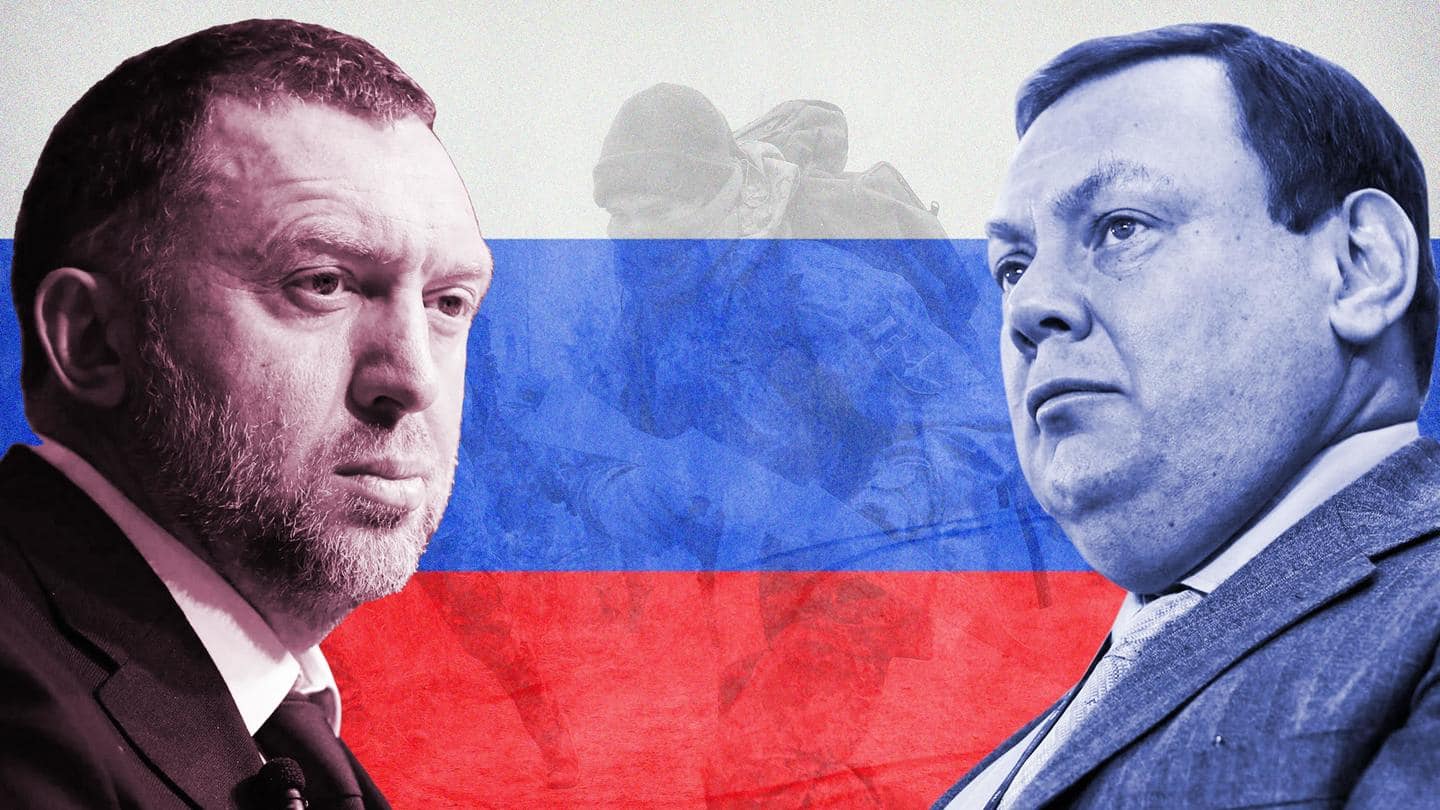 Several Russian billionaires have spoken out against Moscow's invasion of Ukraine and called for an end to the conflict. They include billionaires Oleg Deripaska and Mikhail Fridman—one of the richest persons in Russia and around the world. Their anti-war voices come even though many Russian oligarchs have chosen to remain silent about their country's attack on its neighbor.
Why does this story matter?
Fridman and other billionaires have joined a small group of prominent Russians who have called for an end to the war.
Russia's wealthiest are expected to face the heat as severe sanctions are imposed against the country over its aggression.
The world's largest country last week launched a full-scale invasion of Ukraine following weeks of border tensions between the two nations.
'A tragedy for both countries'
Fridman, who controls the private equity firm LetterOne and was a founder of Alfa Bank, called for an end to the "bloodshed" in a letter to his employees. Notably, he was born in western Ukraine, where his parents continue to live. "I am deeply attached to the Ukrainian and Russian peoples and see the current conflict as a tragedy for them both," he said.
Fridman calls for 'bloodshed to end'
"This crisis will cost lives and damage two nations who have been brothers for hundreds of years," Fridman said. "While a solution seems frighteningly far off, I can only join those whose fervent desire is for the bloodshed to end."
Deripaska says talks should begin 'as fast as possible'
Meanwhile, Deripaska, the founder of Russian aluminum giant Rusal, has called for peace talks to begin "as fast as possible". "Peace is very important," Deripaska said in a message posted on the Telegram app. He has notably featured on the United States' sanctions list for the past few years over his alleged links to the Russian government.
'Catastrophic in all senses'
Another Russian billionaire told Reuters on the condition of anonymity that the war was set to be a disaster. "It is going to be catastrophic in all senses: for the economy, for relations with the rest of the world, for the political situation."
In another development, Ukraine has agreed to hold talks with Russia at its border with Belarus. The United Nations Security Council will also hold an emergency special session of the General Assembly on Monday to discuss the Russia-Ukraine crisis. Hundreds of civilians have been killed and injured in Ukraine while tens of thousands have fled their homes since last week.