Sarah Everard: UK woman's disappearance, death sets off a movement
Last updated on
Mar 19, 2021, 07:49 pm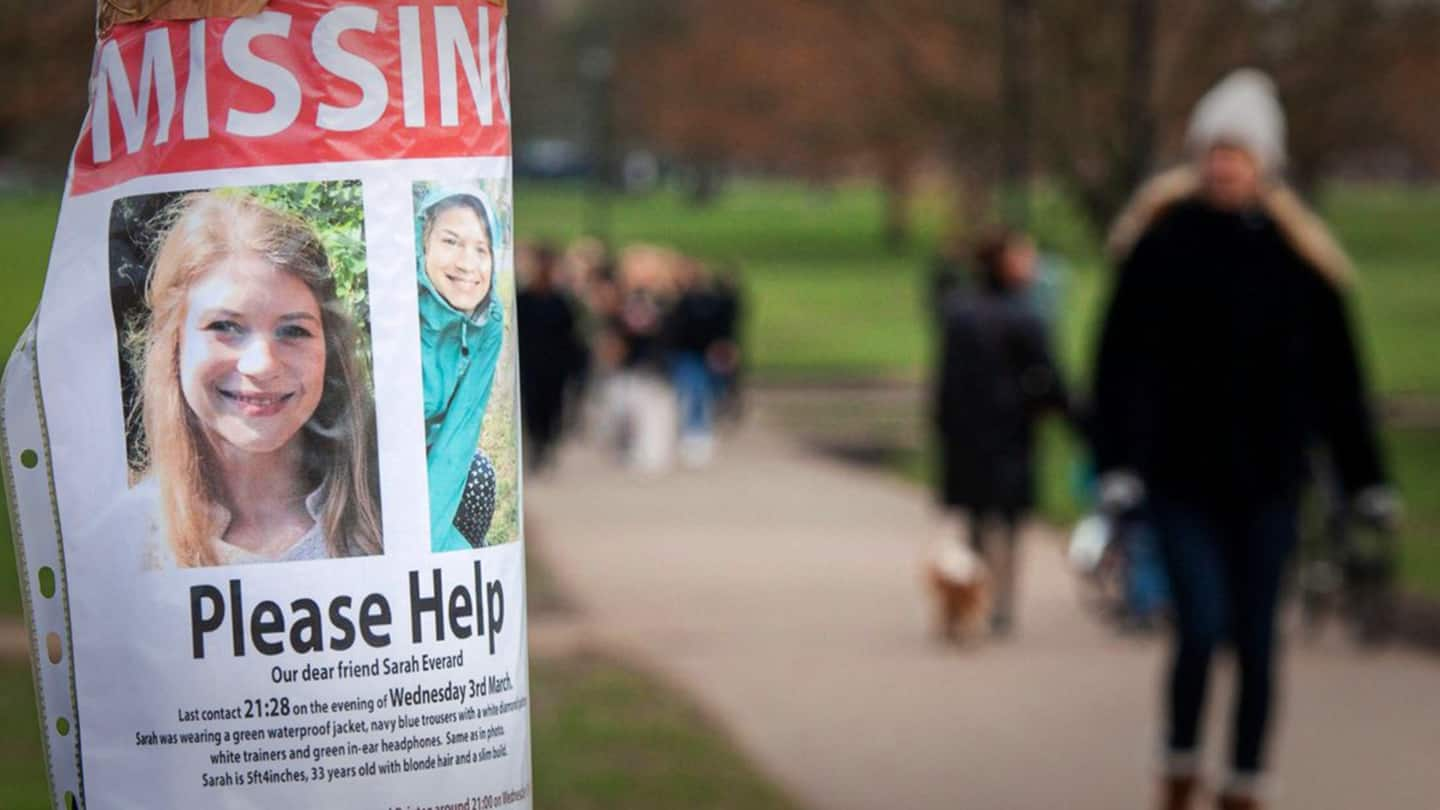 The disappearance and death of Sarah Everard, a 33-year-old United Kingdom woman, has brought the nation's public institutions under intense scrutiny. Everard had gone missing while walking home earlier this month. The case has brought to light the issue of women's safety in public. The authorities' handling of the case has also done little to quell public outrage. Here's all you need to know.
Everard went missing on March 3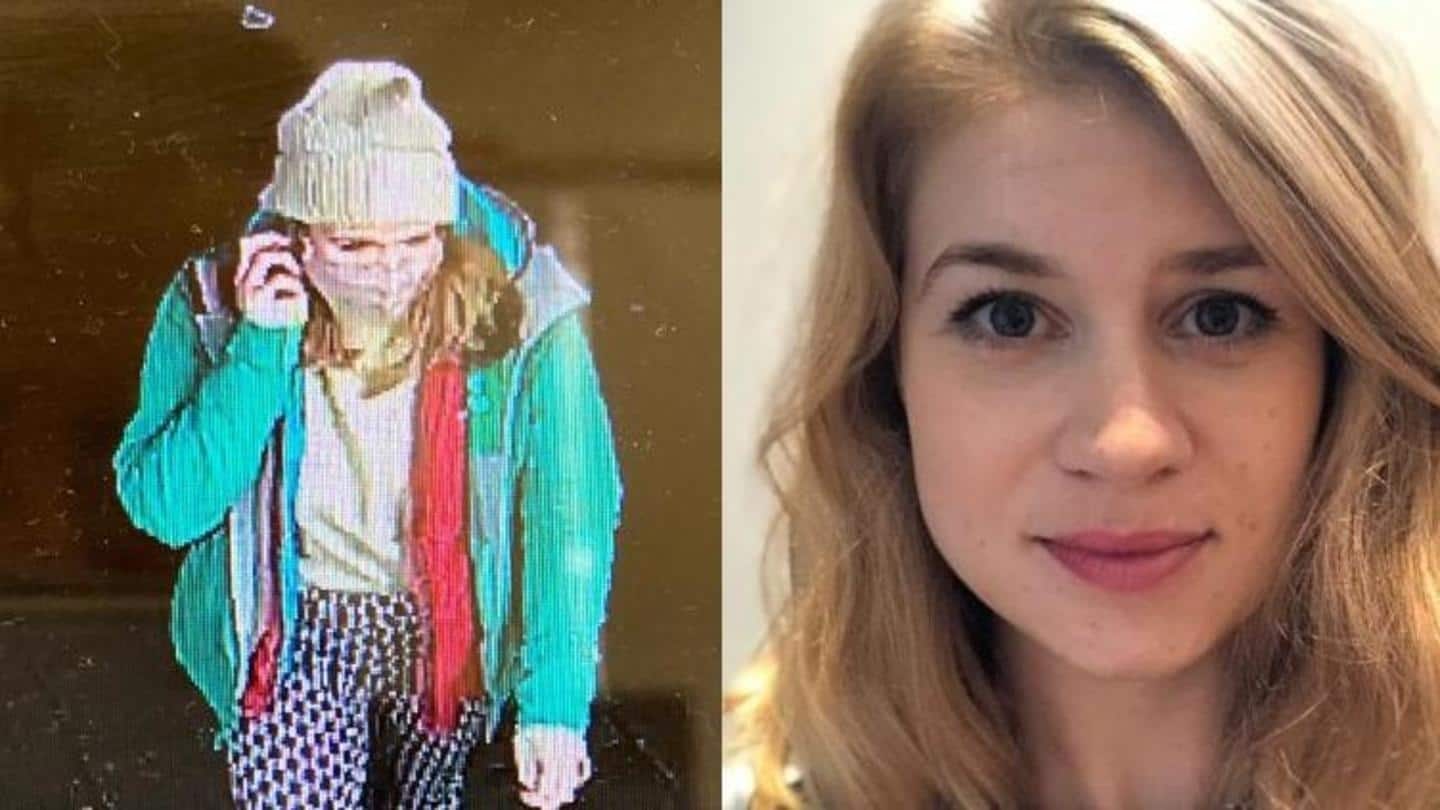 At 9 pm on March 3, Everard started walking home to Brixton after visiting a friend in Clapham in London. She briefly voice-called her boyfriend and was last seen in the footage of a doorbell camera at 9:28 pm. The next day, her boyfriend reported her missing. On March 10, the police recovered a body in a wooded area of Ashford.
Police arrested two people, including a cop
Two days later on March 12, dental records confirmed that the body recovered from Ashford belonged to Everard. Before the body was identified, on March 9, the police had arrested two persons: 48-year-old police constable Wayne Couzens, and a woman in her 30s.
Cop charged with Everard's kidnapping, murder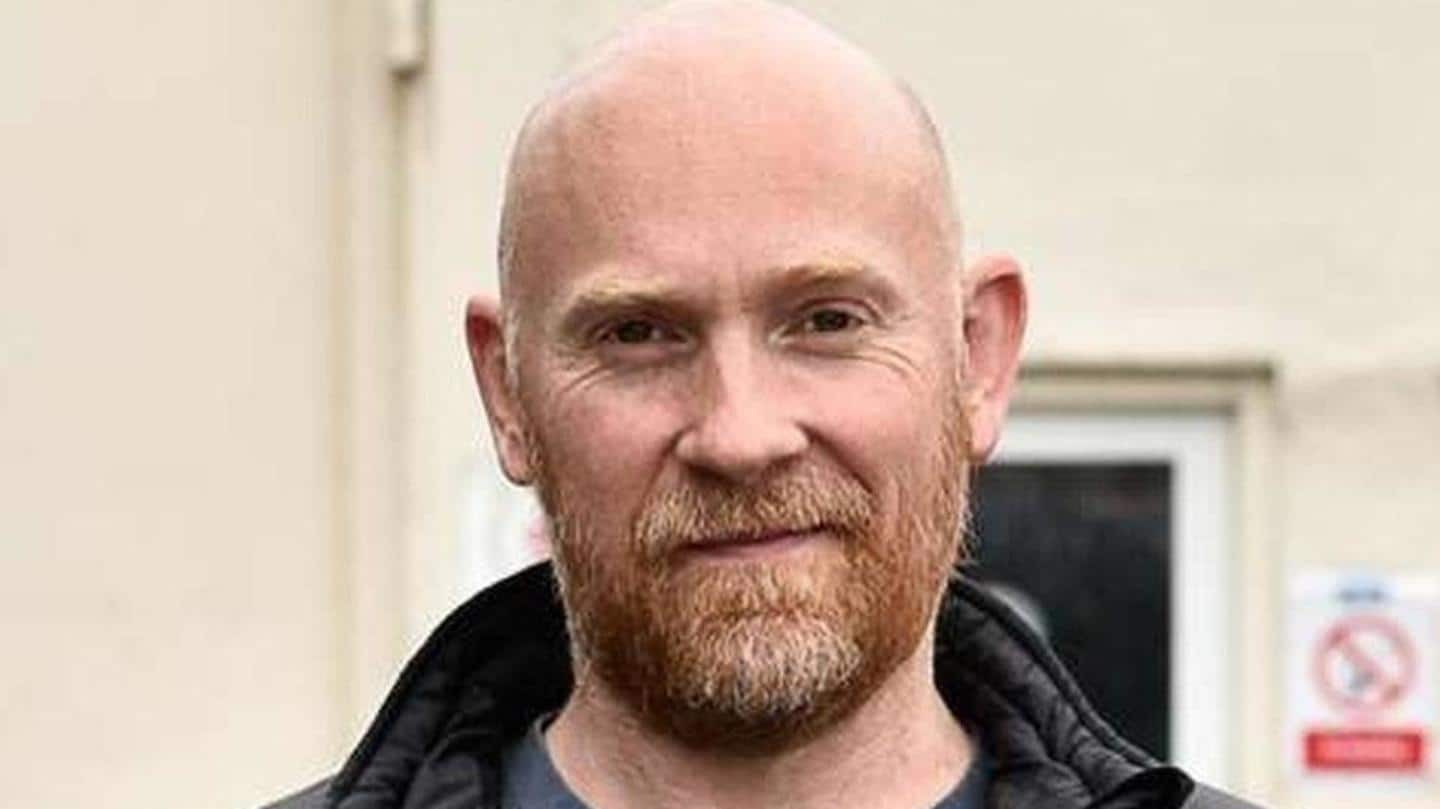 Couzens—who was most recently serving in the Parliamentary and Diplomatic Protection Command—was arrested on the suspicion of kidnapping. He had not been on duty when Everard disappeared. On March 12, he was charged with Everard's kidnapping and murder after authorization from the Crown Prosecution Service. The next day, he was remanded in custody. Reportedly, he is suspected of indecent exposure in a separate incident.
'Cop's arrest sent shockwaves through the public and Met'
Met Assistant Commissioner Nick Ephgrave said, "This is a serious and significant development in our search for Sarah, and the fact that the man who's been arrested is a serving Metropolitan police officer is both shocking and deeply disturbing." Met Commissioner Dame Cressida Dick said the arrest had sent "shockwaves and anger through the public and through the Met."
Women come forth with untoward experiences of walking streets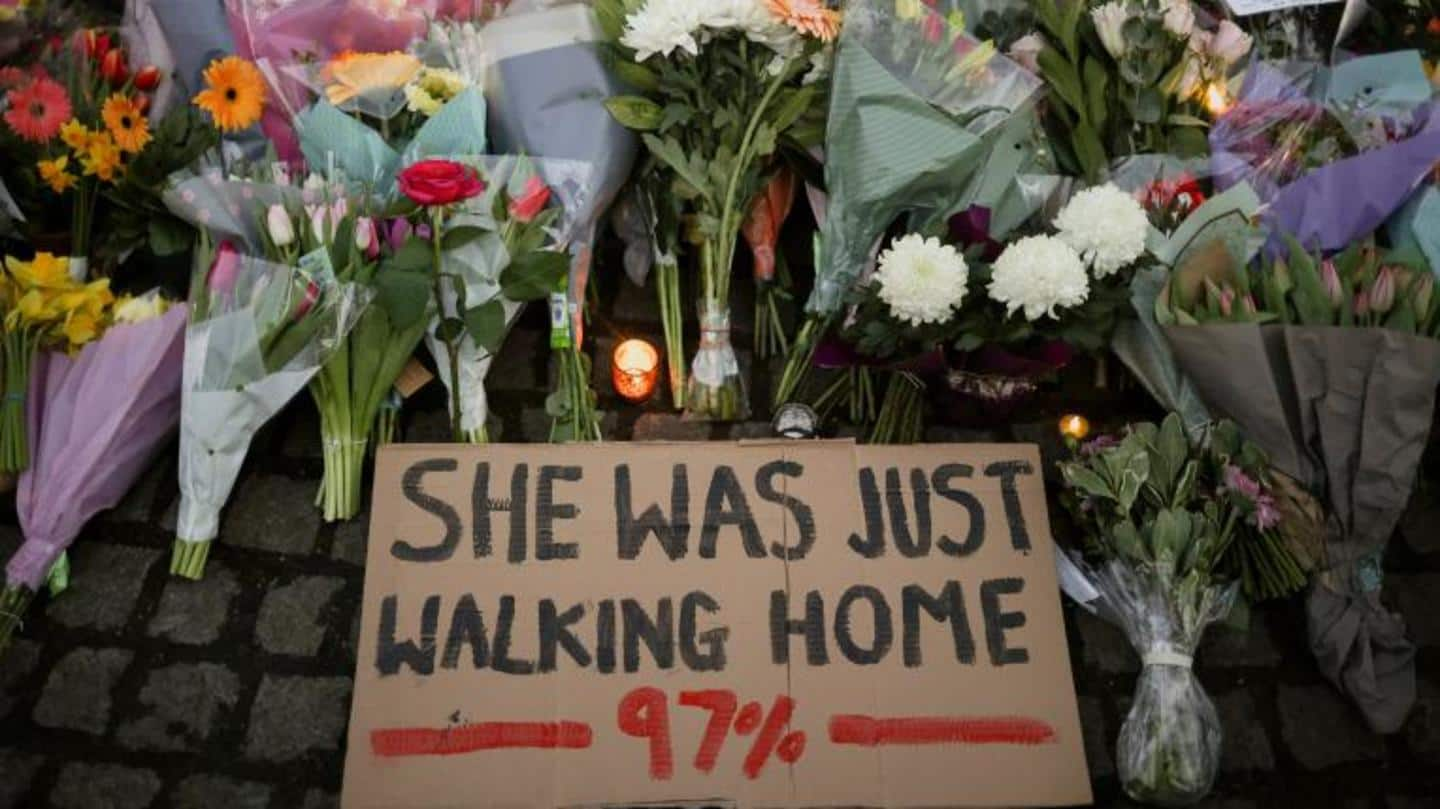 As the case made headlines, several women online described their own experiences of walking the streets where they had been catcalled, followed, harassed, assaulted, and exposed to. Last Saturday, hundreds of people gathered at the Clapham Common to mourn Everard, even after a planned vigil was canceled due to COVID-19 curbs. Incidentally, the event ended in violence and four people were arrested.
Violence at rally fanned public outrage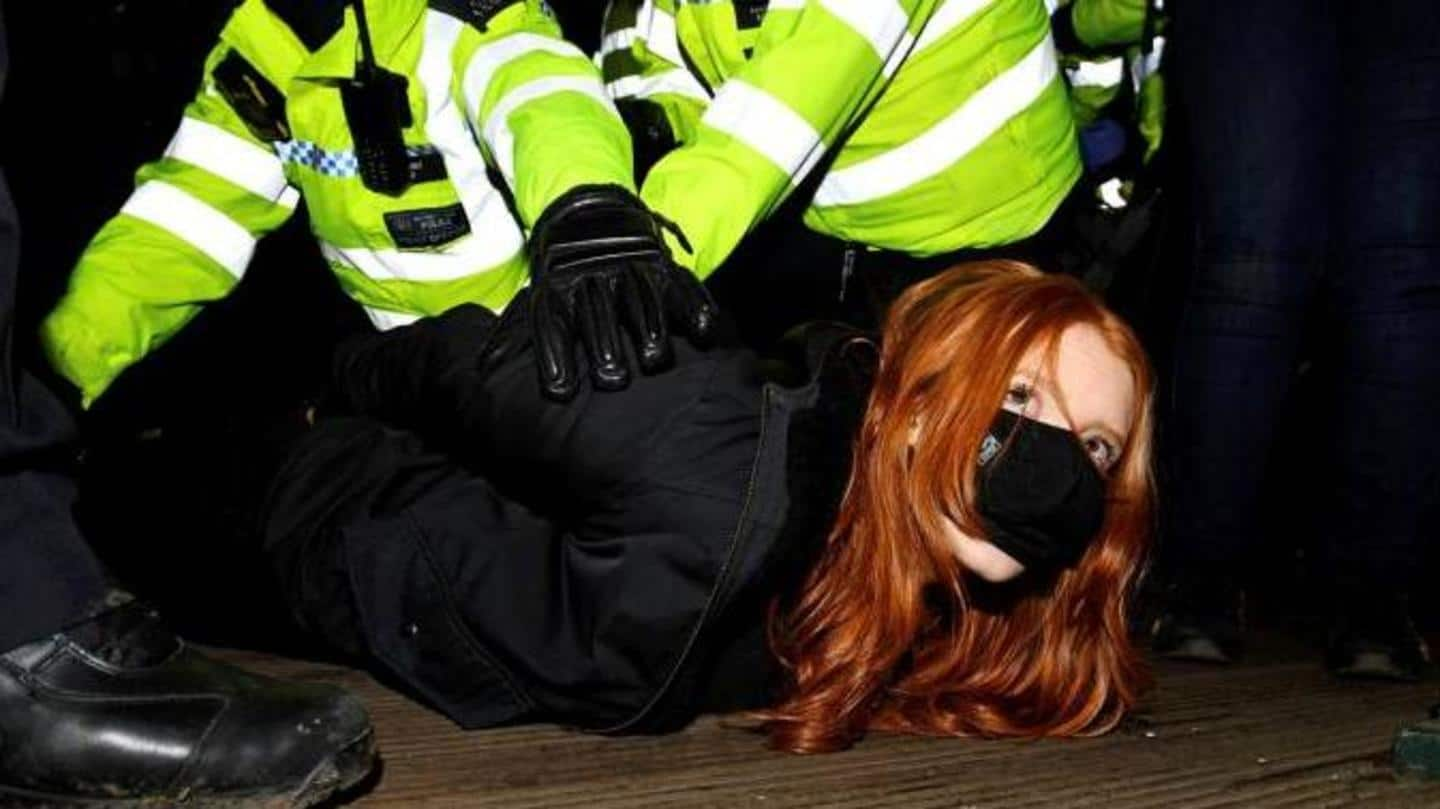 The violence at the event drew widespread criticism with Britain's Home Secretary Priti Patel calling it "upsetting." She urged the Scotland Yard for a "full report on what happened." London Mayor Sadiq Khan also described what happened as "unacceptable." He said he was "urgently seeking an explanation" from the commissioner. The images showed the police's response was " neither appropriate nor proportionate," he said.