Nepal: Parliament passes first Citizenship Amendment Bill
Nepal: Parliament passes first Citizenship Amendment Bill
Written by
Manzoor-ul-Hassan
Jul 14, 2022, 03:01 pm
2 min read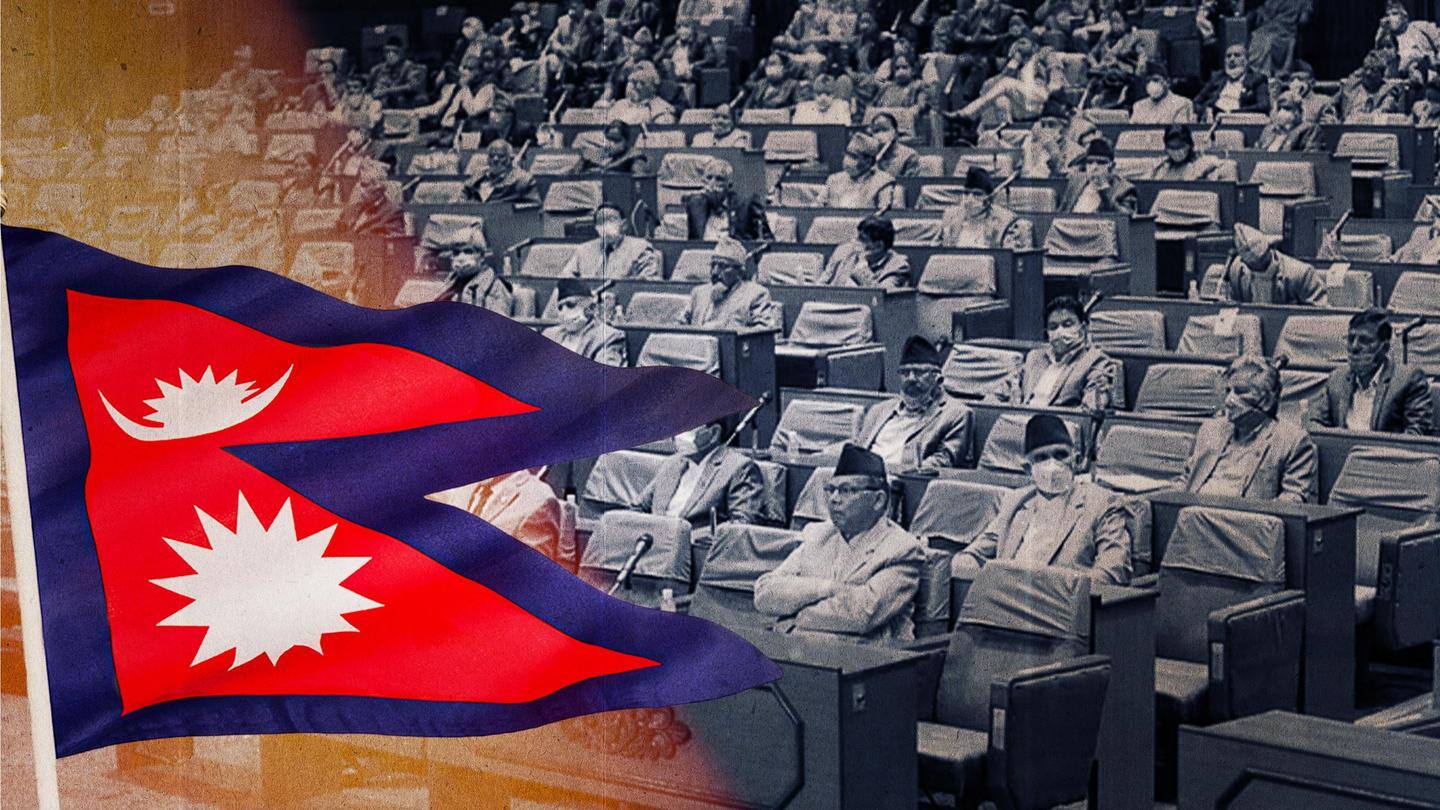 After two years of deliberations, Nepal's Parliament finally passed the country's first Citizenship Amendment Bill on Wednesday. According to reports, the bill was rejected by various political groups due to reservations about specific provisions. One of the provisions required foreign women married to Nepali men to wait for seven years before becoming naturalized citizens of the country.
Why does this story matter?
In Nepal, citizenship is a contentious issue as many people have been denied permanent citizenship on various pretexts.
People without citizenship are unable to register births, purchase or sell land, run for a government job, obtain passports, open bank accounts, register to vote or even obtain SIM cards.
Therefore, this Bill will clear up the system and break the monopoly on citizens' basic right.
Home Minister introduces the Bill in the Parliament
On Wednesday, Home Minister of Nepal Bal Krishna Khand submitted the country's first Citizenship Amendment Bill 2022 to the lower house of the Parliament, which is also called the House of Representatives. He stated that the Bill, to alter the Nepal Citizenship Act 2006 and establish provisions for giving citizenship as per specifications by the Constitution, has been introduced in parliament.
What did the Minister say?
"There are thousands of people who are deprived of citizenship certificates although their parents are citizens of Nepal. The lack of citizenship certificates was further depriving them of education and other facilities," Khand said. "I appeal to help create an environment to endorse the new bill and for headway to implement the law by formulating new laws," the Minister added.
Clause-by-clause debate over the Bill expected today
As per the reports, Khand expressed optimism that the revised measure will be introduced in the Upper House of Parliament or the National Assembly. The clause-by-clause debate is expected to be held in Parliament today. Notably, the Nepal government withdrew the Citizenship Bill from the House of Representatives last week following objections by the main opposition Communist Party of Nepal ( UML).
Each individual has undeniable, indivisible right to a nationality: UDHR
As per Article 15 of the Universal Declaration of Human Rights (UDHR) 1948, of which Nepal is a signatory also, each individual has an undeniable and indivisible right to a nationality. Nepal's Constitution also provides that no citizen shall be deprived of the right to obtain citizenship. However, millions of Nepali residents are denied this right due to a lack of appropriate federal law.