Sacramento mass shooting: 6 killed, 9 injured in California's capital
Sacramento mass shooting: 6 killed, 9 injured in California's capital
Written by
Ramya Patelkhana
Apr 03, 2022, 07:49 pm
2 min read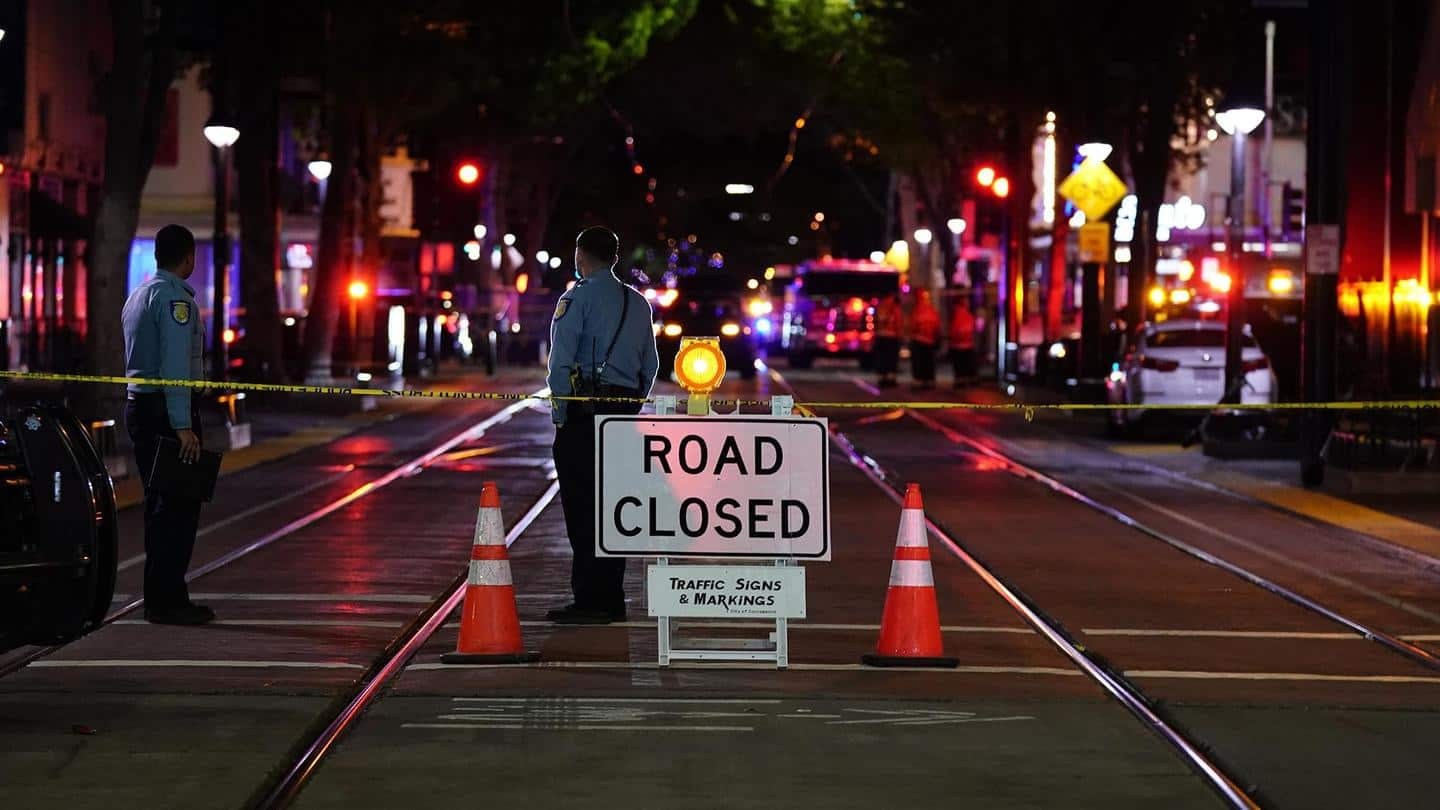 At least six people were shot dead and nine others injured in a mass shooting incident in Sacramento, the capital of the US state of California, on Sunday. According to the Sacramento Police Department, the shooting—which reportedly took place in downtown Sacramento just a few blocks away from the state Capitol building—happened in the early hours (local time) of Sunday. Here are more details.
Why does this story matter?
This is the latest mass shooting tragedy in the United States, which has very lax gun laws and where firearms reportedly account for as many as 40,000 deaths, including suicides, every year.
Also, the Sunday shooting in Sacramento comes just over a month after a man shot four people, including his three children, dead in the same city before killing himself.
Area where shooting broke out closed off
The Sacramento Police said the area between the 9th and 13th Streets in the center of the California capital city—an area that is packed with many bars and restaurants—was closed off following the shooting. Meanwhile, videos from the incident, which surfaced on social media, showed people running on the streets, while gunshots could also be heard being fired nearby in the background.
Police issued an advisory for public after shooting
Following the incident, the Sacramento Police also issued an advisory to the public on social media, asking people to avoid the area where the shooting broke out. The advisory said police officers were still investigating the "shooting with multiple victims" and "a large police presence will remain" in the area as "the scene remains active."
Search for shooter still on, says police chief
Katherine Lester, the Chief of the Sacramento Police Department, said police officers in the area near Golden 1 Center heard gunshots at around 2:00 am (local time). "This is a really tragic situation," she said. Lester added they have not yet taken anyone into custody and are still looking for the shooter. "We are asking for the public's help...to identify the suspects," she said.
Awaiting information about what transpired in this incident: Mayor
Sacramento Mayor Darrell Steinberg took to Twitter to express grief and shock over the tragic mass shooting incident. "Words can't express my shock & sadness this morning. The numbers of dead and wounded are difficult to comprehend," he tweeted. "We await more information about exactly what transpired in this tragic incident," added the mayor.