Shocking tragedy: Amusement ride breaks apart, one killed, several critical
Shocking tragedy: Amusement ride breaks apart, one killed, several critical
Jul 27, 2017, 11:31 am
2 min read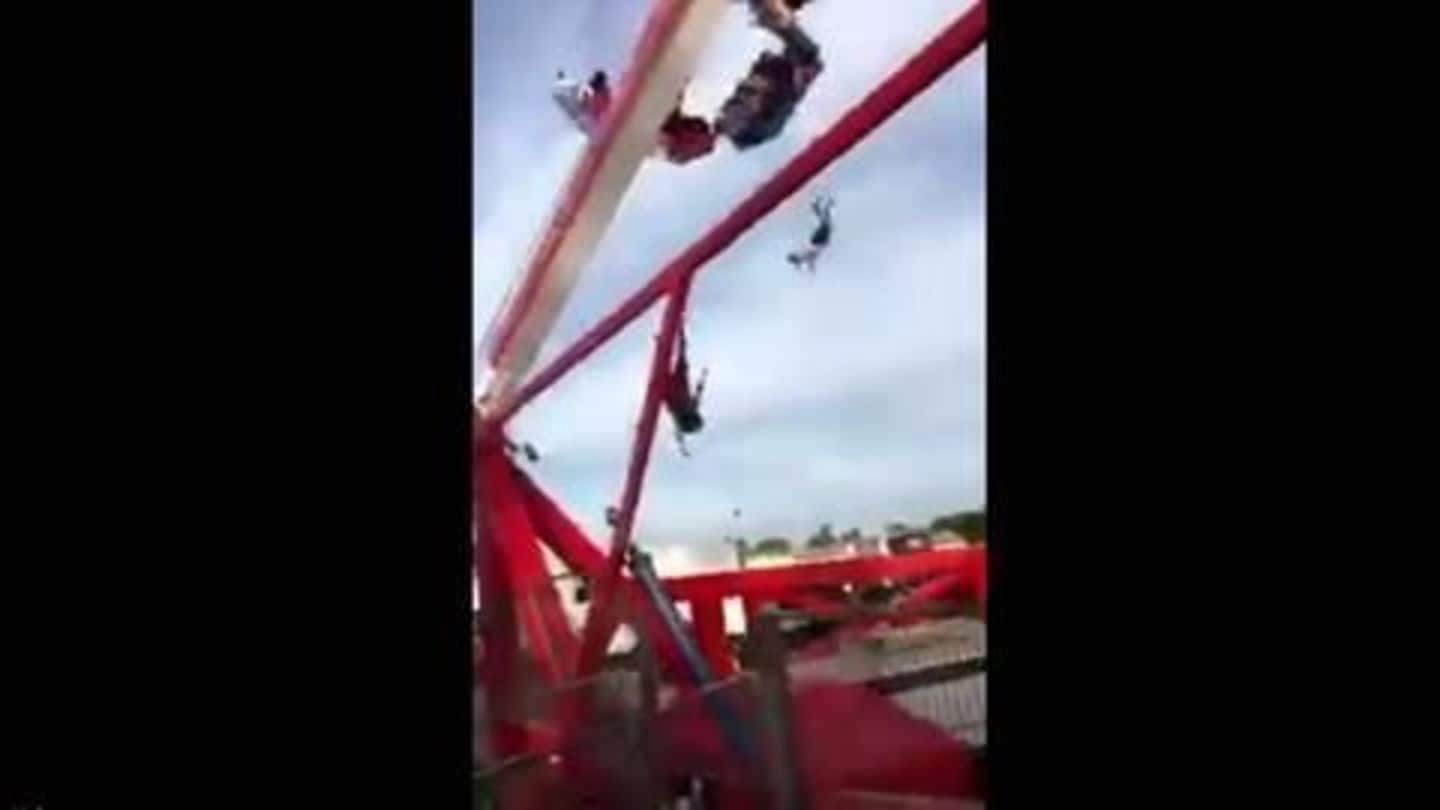 In a tragic accident, a ride in an amusement mark at the Ohio State Fair in US' Columbus city broke apart, killing one and injuring several. In disturbing footage, a multi-seater carriage on the 'Fire Ball' ride is seen breaking loose from the main machinery and being thrown into the air along with the people seated and belted to it. Three are critical.
The Fire Ball swings riders 40ft above at 13 RPM
Amusements of America, a leading carnival operator, describes the swinging-and-spinning Fire Ball as "one of the most popular thrill rides" since 2002. It "swings riders 40 feet above the midway while spinning them at 13 revolutions per minute". According to Chief inspector Mike Vartorella, it had been inspected "three-four times" in the last two days by his own inspectors and a third party.
What happened at the site?
According to a doctor, "Passengers were ejected at high speed with high energy, many feet- at least 20 or 30- into the air, and then crashed at a significant distance." According to local media, a 13-year-old is critically injured. The deceased is an 18-year-old. Governor John Kasich said the fair, which is about "the best things in life", has become a tragedy.
Fair to resume normally after inspection
The accident happened on the evening of the fair's opening day. Other rides were shut down soon. Most will be inspected and re-opened, but some are likely to remain closed for a few days. Otherwise, the fair will resume as normal till August 6.