#USMidtermElections: History made as first Muslim-woman elected to Congress
#USMidtermElections: History made as first Muslim-woman elected to Congress
Nov 07, 2018, 11:04 am
2 min read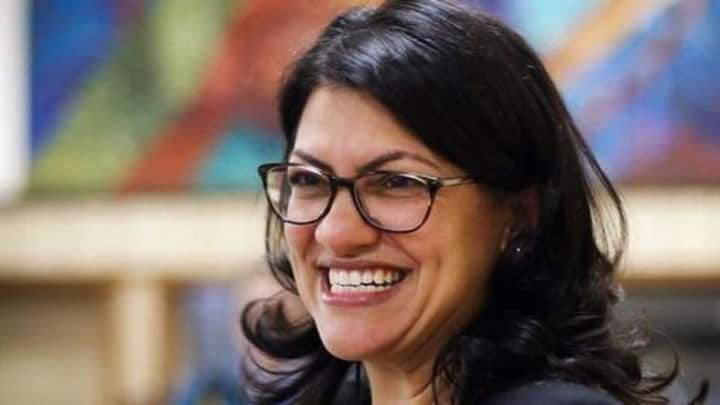 Marking a historic win, Democrat Rashida Tlaib won Michigan's 13th Congressional District on Tuesday (local time) making her the first Muslim woman to be elected to the US House of Representatives. In the midterm elections, Tlaib registered an easy win with no Republican fighting against her. However, representatives of Green Party and the Working Class Party ran in the deep blue district. Here's more.
Born to Palestinian parents, Tlaib opposed Trump's immigration policy
42-year-old Tlaib was born in Detroit to Palestinian immigrant parents. In 2008, she won a seat on the Michigan Legislature and was the first Muslim woman to do so. She spoke relentlessly about few of the progressive stances of Democrats. She opposed the agency, Immigration and Customs Enforcement which has been at the center of President Donald Trump's crackdown on immigrants.
Tlaib spoke about minimum wage and not giving tax benefits
Tlaib spoke on issues like securing $15 minimum wage, preventing cuts in welfare schemes and not giving tax benefits to corporations. The seat Tlaib won was represented by Rep. John Conyers, who resigned in December after sexual harassment charges. Notably, Detroit City Council President Brenda Jones defeated Tlaib in a special election primary. Jones will hold the seat till Tlaib's term begins in 2019.
Another Muslim woman poised to win
Tlaib is expected to be followed by Ilhan Omar in the Congress. Omar, who came to the US at 14 after fleeing war in Somalia, is running in Minnesota's strongly Democratic fifth congressional district. Like Tlaib, Omar's campaign was laced with progressive stands. She spoke about universal healthcare and tuition-free colleges. After Tlaib's win, Omar congratulated her on Twitter.
Cannot wait to serve you, Omar tells Tlaib
Congratulations to my sister @RashidaTlaib on your victory!

I cannot wait to serve with you, inshallah. 🙏🏾

— Ilhan Omar (@IlhanMN) November 7, 2018
Democrats and Republicans: The numbers as they stand
At the time of press, Democrats were projected to win 196 out of 218 seats in the house, while Republicans could win 182. In the Senate, Democrats lagged behind the Republicans as they had 43 seats and the latter 51.