Will the Trump administration crackdown on porn?
Will the Trump administration crackdown on porn?
Apr 19, 2017, 01:08 pm
3 min read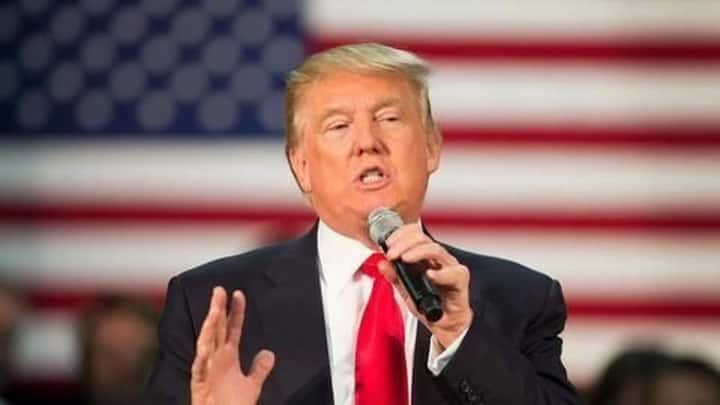 Donald Trump's election win and subsequent uptick in conservative rhetoric and action on a host of issues has raised fears that he may crack down on America's adult film industry through legislation. Trump has surrounded himself with conservative Republicans who are staunch critics of the adult industry. The Trump administration hasn't taken any action on porn but several Republican-controlled states are cracking down.
Republicans committed to waging war on porn
Anti-porn bills and resolutions have flooded state Republican-controlled legislatures since November, demonstrating the resolve of Republicans towards waging war on porn. In 13 states, variants of the Human Trafficking Prevention Act, are being pushed to clamp down on porn.
How the Human Trafficking Prevention Act clamps down on porn
The Human Trafficking Prevention Act requires all electronic devices with internet connections to have an in-built porn filter. To get the filter removed, a user would have to submit a written request along with a $20 payment. The money raised from this would go for anti-trafficking efforts. The far-reaching legislation, which has been condemned by free-speech advocates, may move through legislatures of 24 states.
Kansas Republican lawmaker compares viewing porn with drug consumption
Kansas State Representative Chuck Weber said: "When a person consumes pornography, it's like consuming cocaine or opioids. It has a detrimental effect. It messes up the wiring in our brains; it changes the way we function."
Republican states pass resolutions declaring porn a public health crisis
Anti-porn feminist Gail Dines is pushing an initiative backed by conservatives in several states to advance resolutions declaring porn a public health crisis. The declaration is based on unsubstantiated claims that porn harms marriages, causes erectile dysfunction and causes teens to commit risky behaviour. Such resolutions have been passed by Arkansas, Kansas, Tennessee, South Dakota, and Virginia; with Minnesota and South Carolina considering them.
Lawmakers trying to create porn hysteria among parents?
Adult-industry lawyer Karen Tynan said advocates for such measures "are trying to use a panic around adult content to create concern among parents. There is no public health crisis."
Conservative Ohio leads anti-porn efforts
Last month, Utah became America's first state to enact a law allowing citizens to sue porn distributors for damages stemming from minors viewing their content. Porn sites would be granted immunity provided they make efforts to screen viewers' ages and post clear warnings on the dangers of porn. Last year, Utah's Republican governor Gary Herbert pledged $50,000 in taxpayer money for an anti-porn campaign.
Domestic setbacks could prompt Trump to take on porn industry
Trump has suffered some major setbacks on the domestic front. "Fomenting anti-porn sentiment is all-purpose rally-the-base red meat, so a major policy failure would be a potential trigger for such a shift," said Whitney Strub, a historian of the politics of pornography at Rutgers She said Presidents Ronald Reagan and George W. Bush both clamped down on the adult-industry after suffering policy setbacks.