Volcano erupts in Costa Rica
Volcano erupts in Costa Rica
May 21, 2016, 03:59 pm
2 min read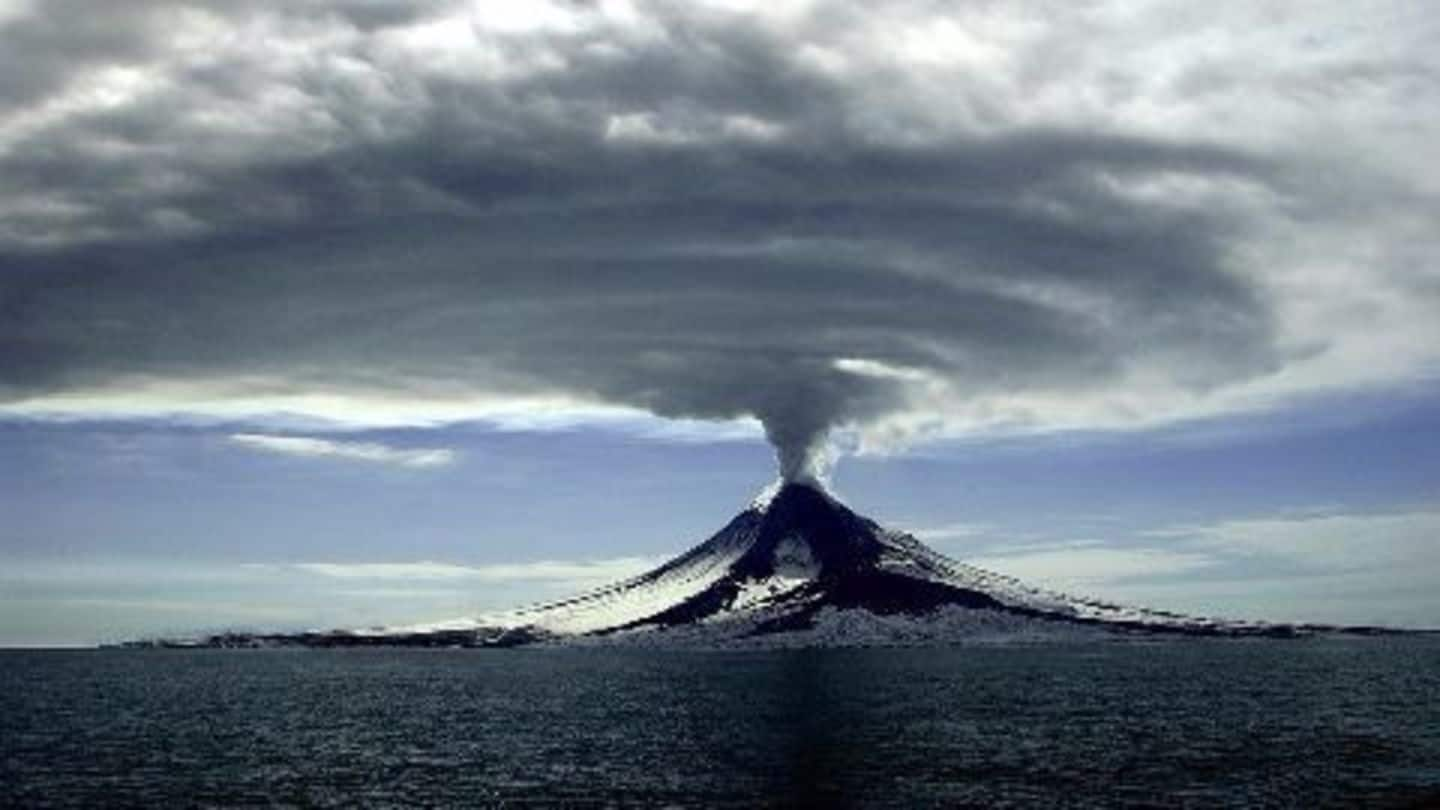 A volcano has erupted in central Costa Rica, spewing smoke and ash up to 3,000m (9,840ft) into the air. In the capital San Jose, about 45km (30 miles) west of the Turrialba volcano, ash had coated buildings and there was a strong smell of sulphur. Communities east of San Jose like Montes de Oca, Goicoechea and Coronado were also covered under ash.
Costa Rica: A seismic profile
Costa Rica is a rainforested Central American country with coastlines open to the Caribbean sea and Pacific Ocean. Costa Rica is home to a great number of volcanoes – there are six active volcanoes and another 61 dormant or extinct ones.
The Turrialba Volcano is an active volcano which previously erupted in October 2014. Visitors could hike into the main crater, but increased volcanic activity in 2014-16 has caused the surrounding Turrialba Volcano National Park to close. Turrialba is adjacent to Irazú and both are among Costa Rica's largest volcanoes. Turrialba has had at least five large explosive eruptions in last 3500 years.
Health Ministry issues guidelines
The Health Ministry has told the population to keep calm and apply preventive measures. People should observe all hygienic measures such as keeping the hands, clothes, fruit and vegetables well washed, as well as protecting the eyes and breathing. People in the streets of the capital have chosen to use masks and handkerchiefs to cover their faces so they can breathe safely.
Flight delays, cancellations after Turrialba eruptions
Costa Rica's main international airport remains open after Turrialba Volcano erupted. Concern over the eruption led Southwest, Air Canada, Spirit and Aeromexico to cancel flights. Southwest Airlines, Spirit Airlines, Delta and Aeromexico all diverted flights into the Alajuela airport. Travelers flying out of Costa Rica can check the status of their flight on the Juan Santamaría International Airport's website.
Strongest eruption in six years
"It seems to me to be the strongest (Turrialba) eruption in the past six years," volcanologist Gino Gonzalez told reporters. The10,950 ft high volcano is located some 70 km east of San Jose, and entered its most constant phase of activity in October 2014.