Why the growing Indo-US friendship has irked China
Last updated on
Jun 28, 2017, 04:56 pm
Indian PM Narendra Modi's visit to the US and his meetings with President Donald Trump have signalled the increasing Indo-US bonhomie. This appears to have irked China, which criticized India about the ill-effects of being a pawn in the US' hands, in an article in the Chinese state-owned Global Times. But why is China rattled by India's closeness to the US? We explain.
Modi-Trump joint statement implies joint intentions towards China
An analysis of Modi and Trump's joint press release reveals a number of carefully worded statements which appear to be directed towards China and its policies, without specifically mentioning it. The statements also imply India and America's joint intentions and concerns about China.
US appears to endorse India's stance on China's OBOR initiative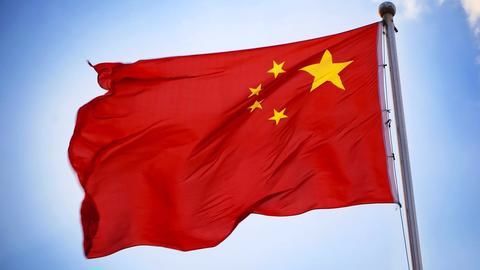 The Indo-US joint statement declared that countries must respect sovereignty while promoting regional economic connectivity. This argument has been used by India to express its doubts about China's One Belt One Road (OBOR) transcontinental connectivity and infrastructure initiative. Its mention in the joint statement is a significant development as it indicates the US' endorsement of India's stance on the subject.
Modi and Trump's "freedom of navigation" statement targets China
Both Modi and Trump reiterated the "importance of respecting freedom of navigation" and called on countries to "resolve territorial and maritime disputes peacefully and in accordance with international law." These are words the US has used in relation to Beijing's territorial claims over the South China Sea and East China Sea. India's endorsement of the US stance will surely anger China.
Modi and Trump pledge to forge ahead with defense cooperation
Both Modi and Trump pledged to enhance bilateral defense and security cooperation, built on the US designating India Major Defence Partner. India has bought billions of dollars' worth sophisticated defense equipment in a bid to balance China's growing military prowess. The joint statement also mentioned that the US-India partnership is "central to peace and stability" in the Indian Ocean Region, which includes China.
US offers advanced drones to help India track Chinese vessels
The US has offered India the Sea Guardian Unmanned Aerial Systems which will enhance the Indian Navy's reconnaissance capabilities in the Indian Ocean, where the Chinese navy is slowly making inroads.
China remains wary of India-Japan-US naval exercise
The statement highlighted the large-scale Malabar military exercise involving the Indian, US and Japanese navies which will be held in the Bay of Bengal next month. The annual exercise helps improve interoperability between the three navies. China views it as a naval grouping aimed at containing it and had lodged a strong diplomatic protest against the Malabar exercise in the past.
Conclusion
The India-US joint statement subtly indicates the growing cooperation between both countries against some of China's most important foreign policy agendas; crucial for its all-round economic, diplomatic and military growth. China would view the Indo-US bonhomie as a threat to its regional and global ambitions.