North Korea: Will Kim Jong-un press the nuclear launch button?
North Korea: Will Kim Jong-un press the nuclear launch button?
Written by
Anupama Vijayakumar
Aug 14, 2017, 12:03 pm
3 min read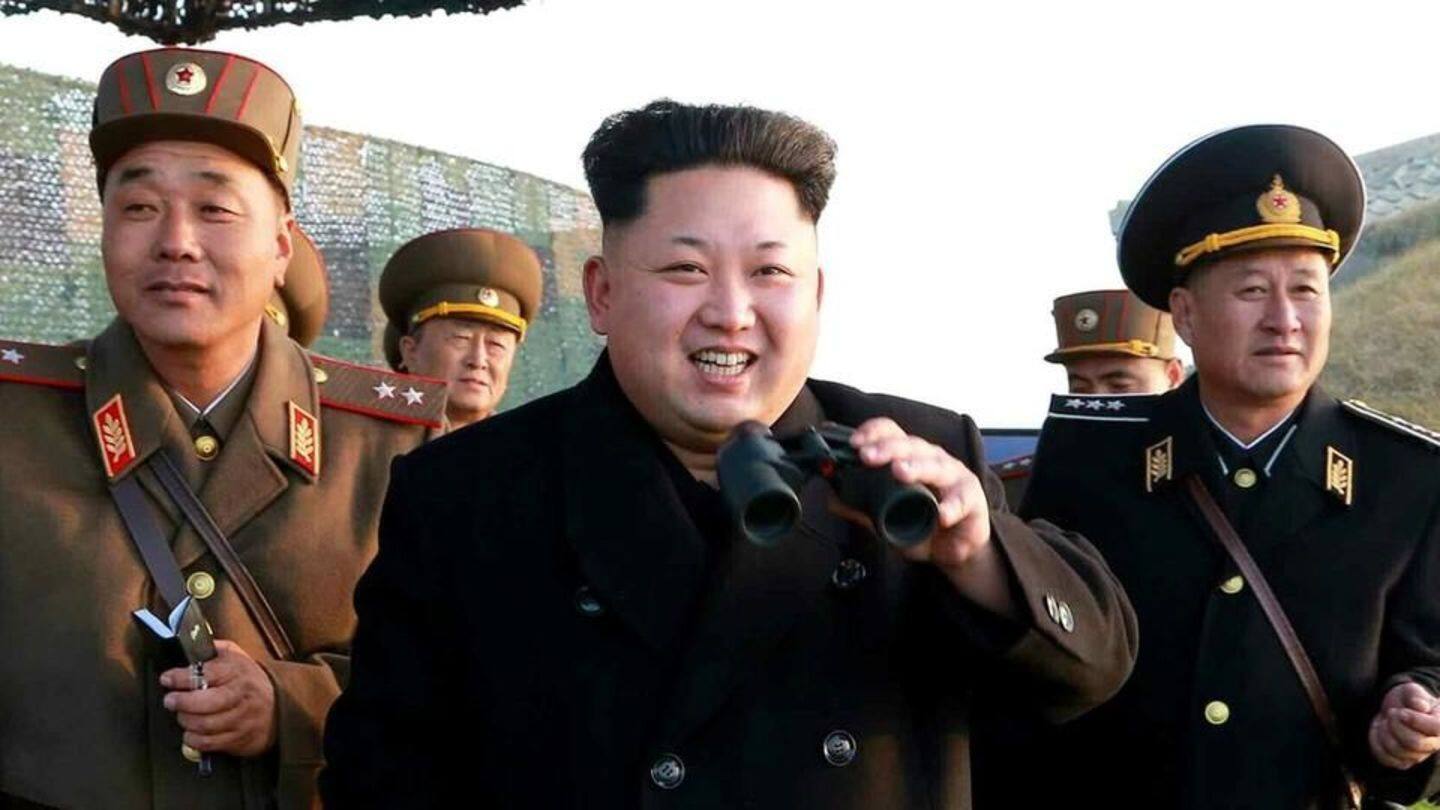 Most of us are not strangers to North Korea's nuclear missile antics. The hype around them usually heighten and fade almost as quickly. However, the Supreme Leader of this small impoverished country, Kim Jong-un has created sleepless nights for powerful world leaders including US President Donald Trump. How likely is it that Kim Jong-un presses the nuclear button targeting the US base in Guam?
Kim Jong-un is the second son of North's former Supreme Leader, Kim Jong-il. He ascended to power in 2013, after he executed his uncle Jang Song-Thaek for treachery. Known as a ruthless leader, he is known to be an ardent follower of American basketball. A fictitious, comic interaction with him is portrayed in the 2014 film "The Interview" starring James Franco and Seth Rogen.
Nuclear weapons and North Korea
North Korea has run an ambitious nuclear program since the 1950s, although it performs poorly under several socio-economic indicators. Having conducted five tests between 2006-2016, the leadership's spontaneous behaviour, along with its threatening tone aimed at those including the US, create an atmosphere of insecurity.
What context is this happening in?
North tested an Inter-continental Ballistic Missile last month. Kim Jong-un noted that the ICBM would bring the entire US within striking range. In response, Trump threatened North with "fire and fury". The UN permanent five also slapped fresh sanctions on NK. Last week, North Korea's military said it is considering launching missiles on Guam, a US base in the Pacific housing American strategic bombers.
Could American bombers push North Korea over the line?
North says it was compelled towards formulating an attack plan for Guam. It feels threatened by American B-1B bombers, stationed in Guam, constantly flying above the Korean Peninsula, especially during heightened tension. These bombers may just give North an opportunity to test out their Hwasong-12 intermediate-range missiles. Conversely, if they stay on ground, Pyongyang can claim a victory over US. A tricky situation?
Could an attack be launched on August 15?
North plans its military activities and provocations on important days such as anniversaries. For instance, its first ICBM launch coincided with July 4, the American Independence Day. This has led many to closely scrutinize North's plans for August 15, the anniversary celebrating the liberation of Korean Peninsula from Japanese colonialism. While there are no such indications so far, there could be more provocations.
War games: Another potential trigger?
US and South Korea have scheduled to conduct their annual Ulchi-Freedom Guardian (UFG) exercise on August 21. North views these drills as a provocation and considers it a rehearsal to invade them. It has consistently asked Washington to call them off. It conducted its biggest nuclear test after last year's UFG drills. What could it be this year? Perhaps more threatening rhetoric.