Kia to revamp brand identity as focus shifts toward electrification
Last updated on
Oct 30, 2020, 03:41 pm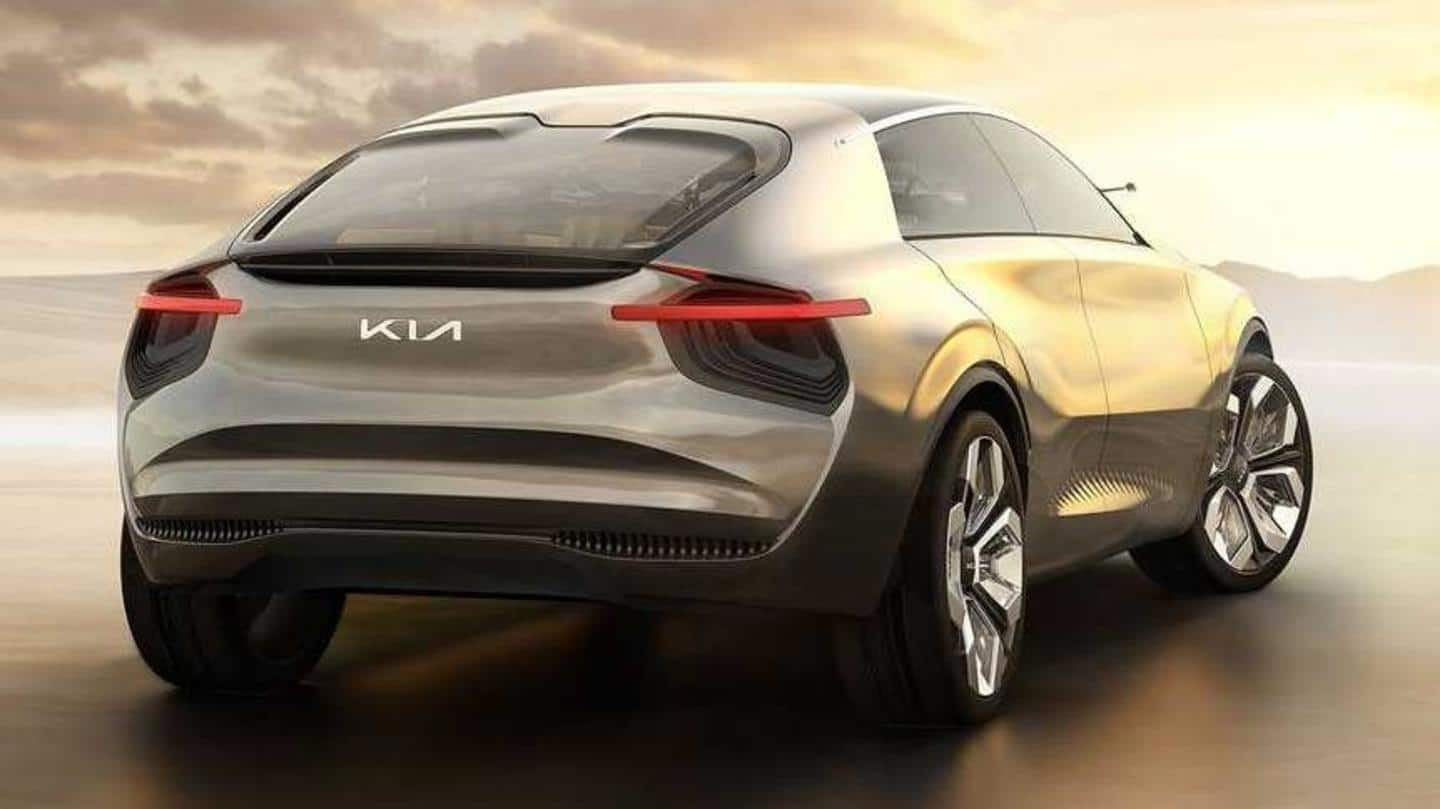 Hyundai-owned Kia Motors will reinvent its brand identity as part of the company's Plan S (Shift) campaign that shifts focus toward electric vehicles. The South Korean auto giant will introduce a new stylized brand logo in early-2021 with its first-ever battery-powered production car, the CV crossover. Under Plan S, Kia wants to add 11 new EVs to its line-up by 2025.
The logo highlights new priorities for the company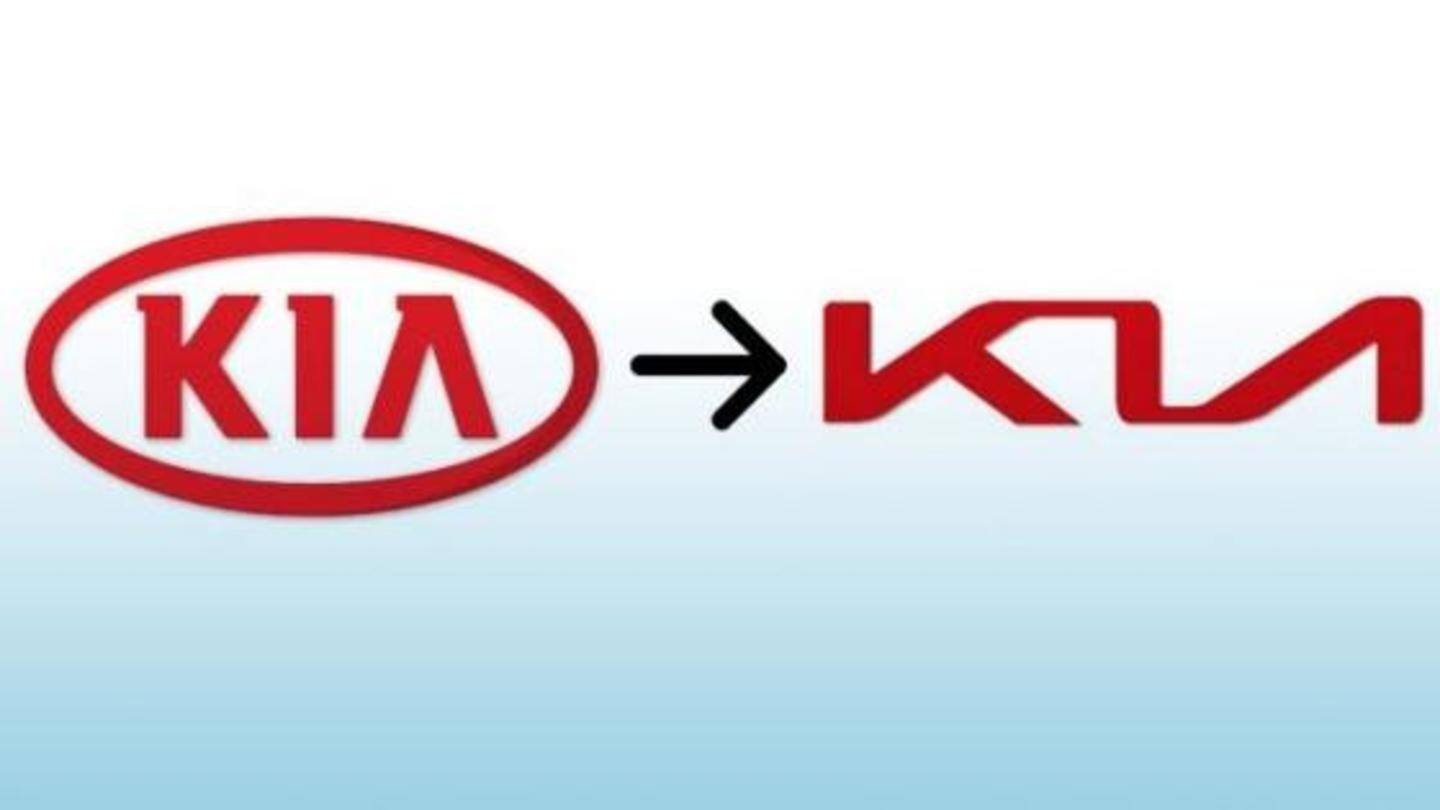 The new logo, first previewed on the Imagine concept car at the 2019 Geneva motor show, drops the signature oval border around the 'KIA' lettering. The letters are stylized, fluidic, and connected to each other, symbolizing the shift in design philosophy as well as connected car technology that will grace the company's upcoming electric cars.
Everything to know about Kia's Plan S
As part of Plan S campaign, Kia plans to launch as many as 11 new electric vehicles by 2025 in "key developed markets." The automaker is aiming to grab a 6.6% market share in the global EV space and achieve a quarter of its total sales via eco-friendly models. The intended investment for Plan S stands at a total of $25 billion (till 2025).
What do we know about the CV crossover?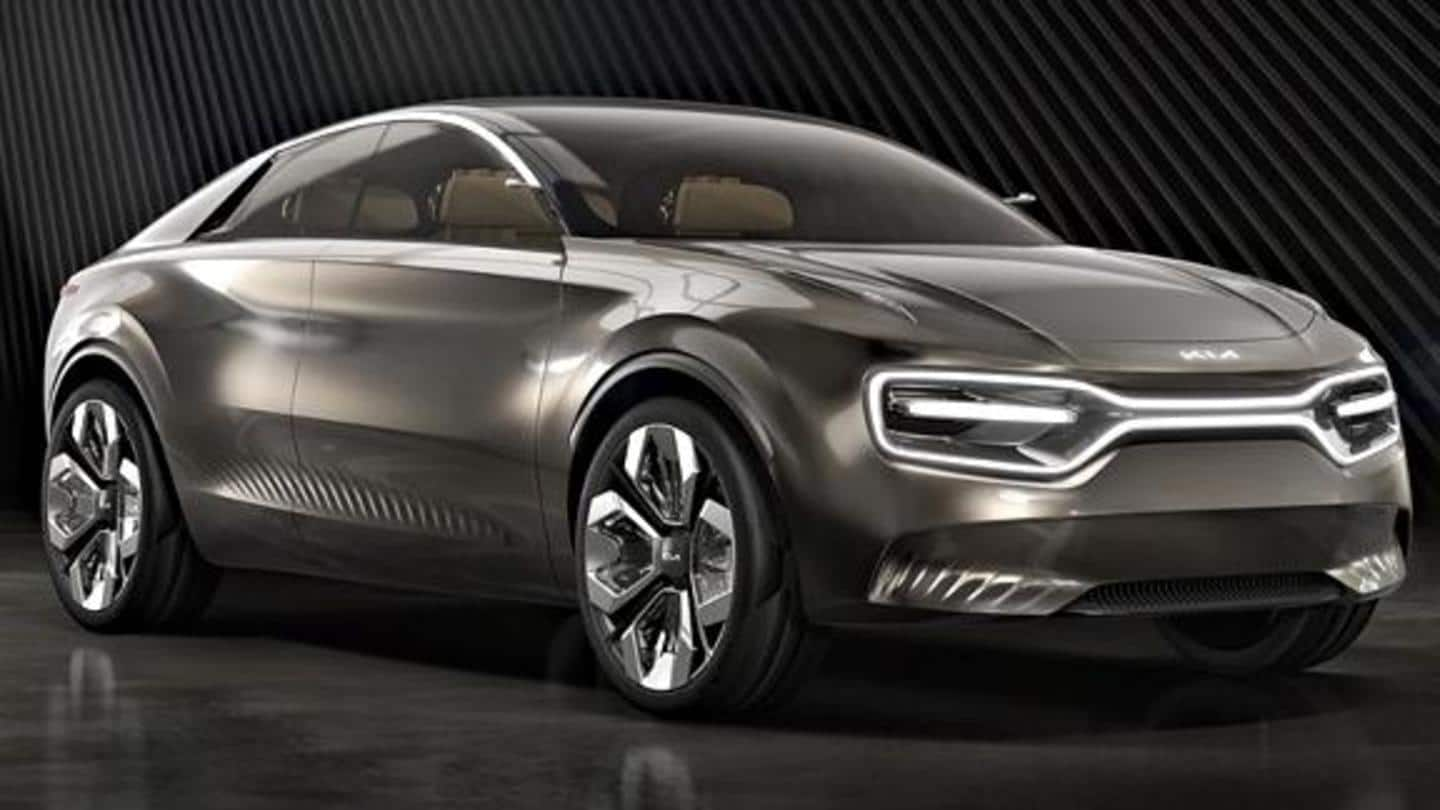 Unfortunately, the details about the CV crossover remain under the wraps as of now. However, it will reportedly feature the new design philosophy that was previewed on the Imagine concept last year. Hence, we can expect the CV crossover to have a sleek grille design with a full-width headlight, handle-less doors, side cameras instead of ORVMs, a panoramic roof, and slim LED tail lights.
The CV crossover should offer a host of hi-tech features
On the inside, the CV crossover is expected to have a 4-seater sporty cabin with leather seats and a large touchscreen infotainment console with support for a hi-tech connectivity suite. Some autonomous driving features are also expected to be on offer.