Interesting facts and figures about the hypercar Koenigsegg Jesko
Interesting facts and figures about the hypercar Koenigsegg Jesko
Oct 31, 2019, 06:40 pm
2 min read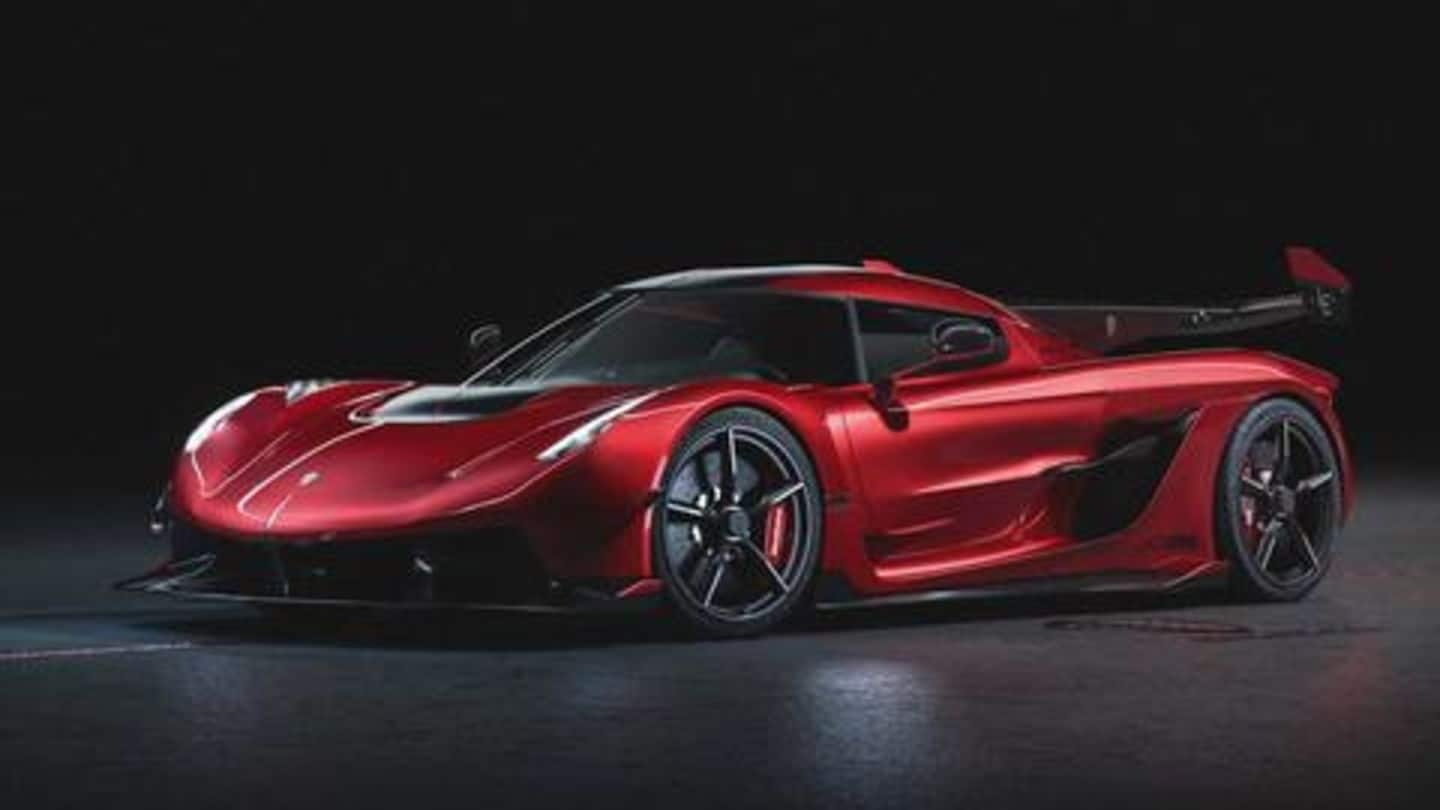 Recently, a tweaked Bugatti Chiron smashed through the 300mph barrier to become the world's first road-legal hypercar to achieve the feat. But that crown may not last for long as rivals like the all-new Koenigsegg Jesko are likely to aim for new speed records. Here, we take a closer look at the Swedish hypercar and what makes it capable of beating the Chiron.
An incredibly powerful engine
To break the speed record of 300mph, a powerful engine is the first requirement. And on that front, Jesko aces. The standard model packs a twin-turbo 5.0-liter V8 engine, capable of producing 1,600hp of power and 1,500 Nm of torque. Hence, the record-attempting Jesko, with tweaked performance, should offer slightly more power. In comparison, the Chiron 300+ offers 1,600hp of power.
While a strong engine offers the needed power, a smooth and efficient powertrain ensures that the said power reaches all the wheels. On this front, the Jesko gets a nine-gear setup that is highly compact and lightweight. The benefit of this transmission is that it can shift between any of the gears instantly, selecting the best gear for acceleration.
With a lightweight carbon fiber bodywork and aerodynamically optimized design, the Jesko can produce as much as 1,400kg of downforce at, what remains, an undisclosed top speed. And, to tackle this crushing downforce, which is essential for reaching record-breaking speeds, the car gets a triplex damper at each end to manage the load. Further, the entire suspension system has been made more durable.
When will Jesko attempt the record?
When Bugatti achieved the novel feat in September, Koenigsegg offered its congratulations to the French automaker while noting that "a high-speed version of the Jesko should be capable of driving faster than 300mph." Hence, we expect the Jesko to attempt a new speed record sometime soon. After all, Bugatti's Chiron beat Koenigsegg Agera RS (274mph) to become the world's fastest road car.