Pininfarina Battista Anniversario: A super powerful, super expensive electric hypercar
Pininfarina Battista Anniversario: A super powerful, super expensive electric hypercar
Mar 08, 2020, 11:01 am
2 min read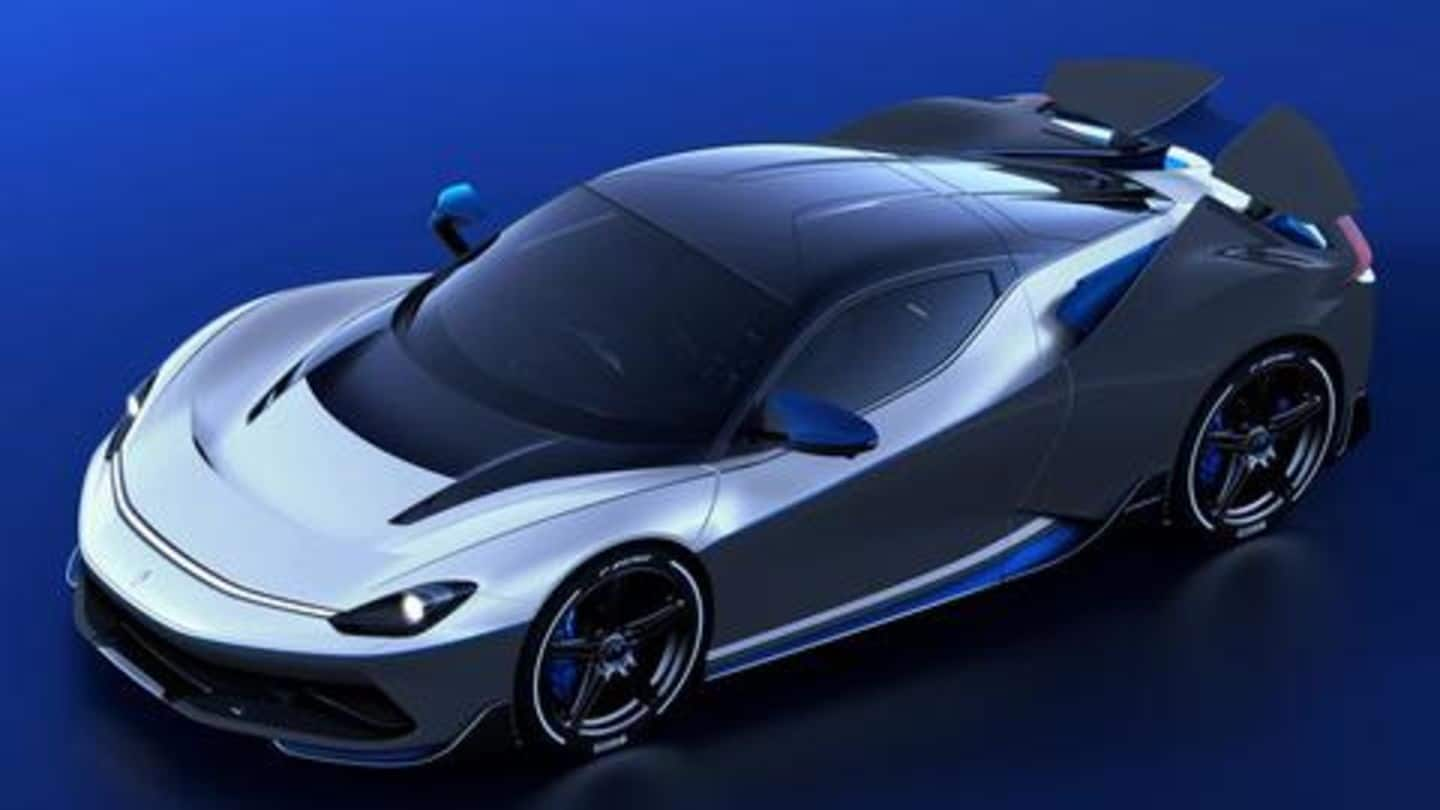 Mahindra-owned Pininfarina has unveiled a super-powerful, super expensive, and super-exclusive variant of the all-electric Battista hypercar that debuted last year. Dubbed the Pininfarina Battista Anniversario edition, the new model commemorates the 90th birthday of the Italian automaker. Mechanically, it is the same as the standard model, but a ton of cosmetic changes and bespoke elements give this special edition a drop-dead gorgeous look.
Pininfarina Battista Anniversario: At a glance
Pininfarina Battista Anniversario retains the structural aesthetics of the standard model while dialing up on the livery with a hand-painted exterior that takes several weeks to finish. It also gets the "Furiosa" package as standard, adding a mean-looking front splitter, side blades, sportier rear diffuser, as well as custom rear wing, rear fins, and other bespoke elements.
Pininfarina Battista Anniversario gets high-quality interiors to match the stunning exterior design. There are unique leather and Alcantara seats that have some labels and engravings to tell the world about its exclusivity. The dashboard is equipped with a couple of screens that serve as a control panel and an infotainment unit. The multi-functional steering wheel has also been redesigned to complement the interiors.
Like the regular Battista, the Anniversario is powered by a quad motor system that generates a beastly 1,900HP of power and a mind-numbing 2,300Nm of peak torque. And with this hypercar performance, it can sprint from 0-100km/h in under two seconds. The Anniversario also gets a 120kWh battery pack that offers a pretty impressive range of around 450km on a single charge.
The car you want, but can't buy
The Pininfarina Battista Anniversario is super expensive. Exactly how much? €2.6 million or about $2.9 million or about Rs. 21 crore. And if the price tag is not an obstacle for you, the car's super exclusivity might be a big hurdle since Pininfarina will make only five units of this commemorative model.