Tata Motors-owned Jaguar car brand to go all-electric from 2025
Tata Motors-owned Jaguar car brand to go all-electric from 2025
Feb 16, 2021, 01:16 pm
2 min read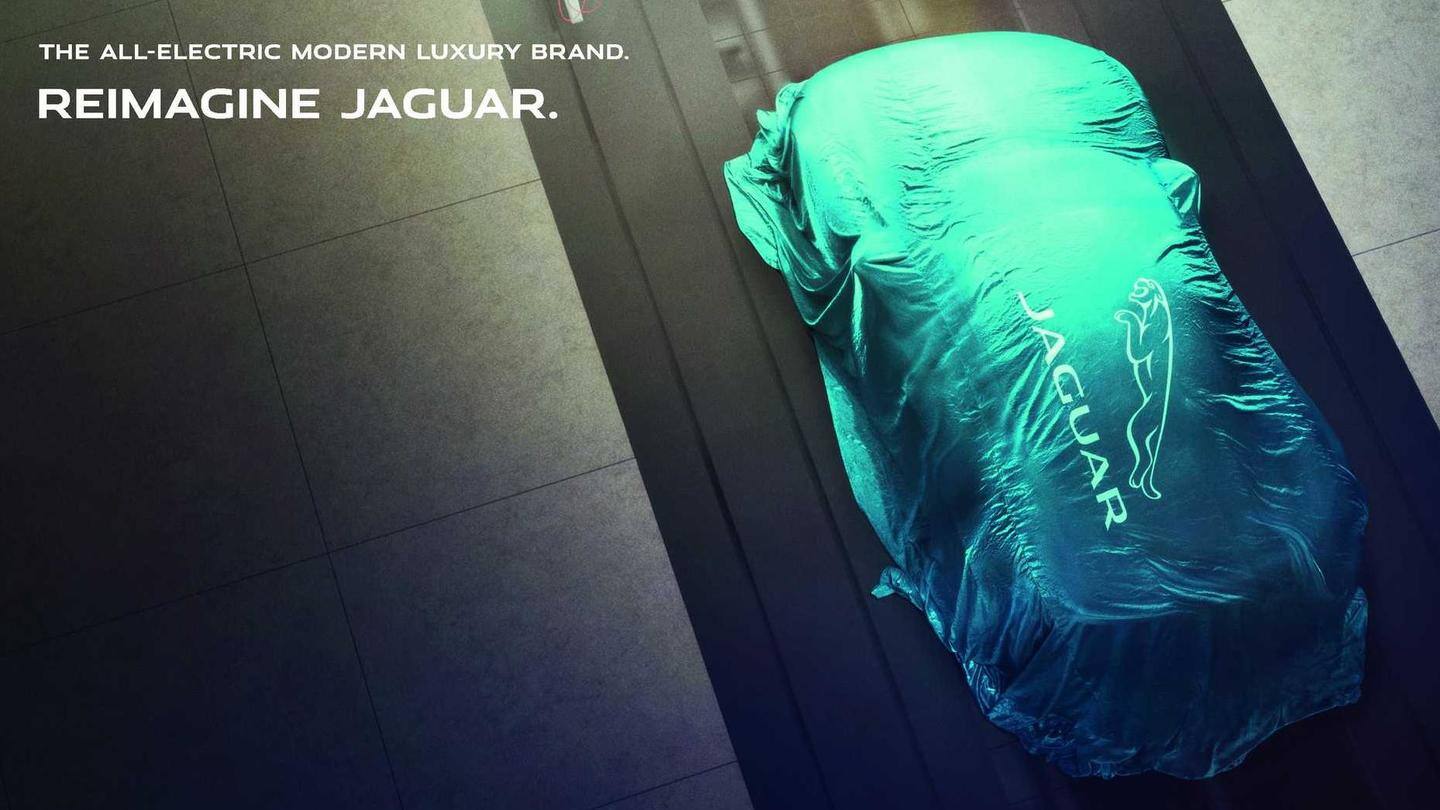 Save fuel, save environment. But how will an automaker ever achieve that, you think? Simple, go all-electric. Tata Motors-owned Jaguar Land Rover (JLR), as part of a new global strategy, has announced that Jaguar will become an all-electric brand from 2025. The company is also targeting to become a net zero carbon business by 2039. Here are more details.
Electrification of Land Rover and Jaguar brands on separate architectures
Under the Reimagine plan, the electrification of Land Rover and Jaguar brands will happen on two separate architectures. The former will retain its adventure roots with the forthcoming flex Modular Longitudinal Architecture (MLA) while the latter will be inclined toward luxury with the Electric Modular Architecture (EMA). By 2030, the company expects all Jaguars and 60% of Land Rovers sold to be zero-emissions cars.
The first all-electric Land Rover will arrive in 2024
In the next five years, Land Rover will launch six all-electric luxury SUVs as part of its Range Rover, Discovery and Defender brands. The first all-electric variant will arrive in 2024. Jaguar already has a fully electric car called the I-Pace SUV on the roads.
JLR will invest around £2.5 billion in electrification technology
JLR's transition toward becoming a zero emission company will see an investment of around £2.5 billion (Rs. 22,650 crore). The funds will be utilized to develop electrification technologies, connected services, and data-centric technologies to improve the all-electric ecosystem. The company aims to achieve net zero carbon emissions across its supply chain, products as well as operations by 2039.
JLR expects to become positive cash net-of-debt by 2025
As per JLR, the company is on track to achieve double-digit EBIT margins and positive cashflow. It aims to record positive cash net-of-debt by 2025 and ultimately become "one of the most profitable luxury manufacturers in the world."
'Reimagine strategy in line with sustainability priorities of Tata Group'
"The Reimagine strategy takes Jaguar Land Rover on a significant path of acceleration in harmony with the vision and sustainability priorities of the wider Tata Group," said N Chandrasekaran, Chairman of Tata Sons. "Together, we will help Jaguar realize its potential, reinforce Land Rover's timeless appeal and collectively become a symbol of a truly responsible business for its customers, society and the planet."