Some crazy facts and figures to know about Audi
Some crazy facts and figures to know about Audi
Oct 24, 2019, 12:45 pm
2 min read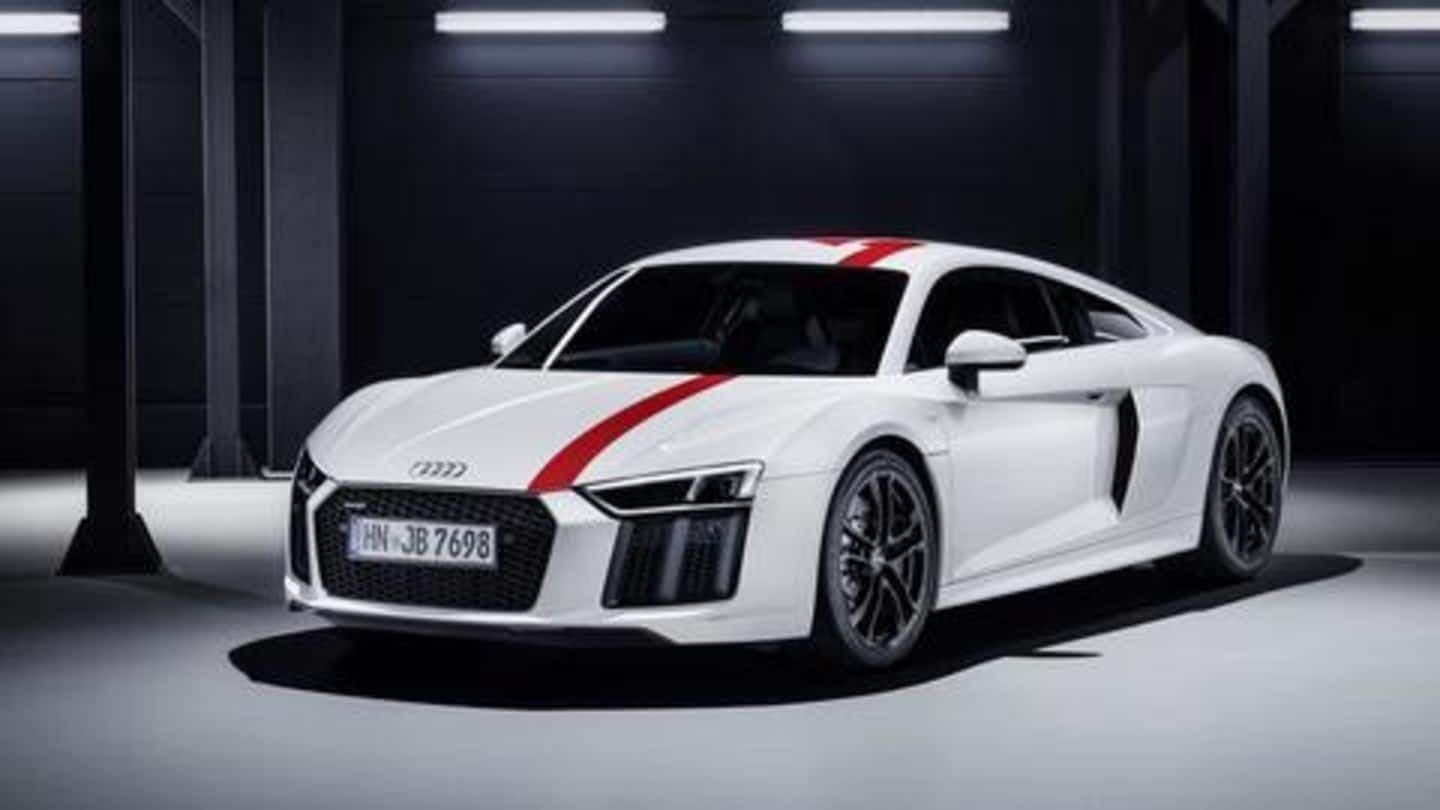 Audi, the Ingolstadt (Germany) based automaker, is known for its high-end luxury cars. Over the last 100 years, the company has grown to become one of the most recognizable brands in the world, thanks to its strong design identity, exemplary racing pedigree and its use of cutting edge technology. Today, we look at some interesting facts and figures about Audi.
The origins of Audi are complex. A couple of enterprises named Horch and Audiwerke, founded around the 1900s by August Horch, joined DKW and Wanderer to form Auto Union in 1932. However, the modern era of the Audi brand started around 1960 when the Volkswagen Group bought the company from Daimler-Benz. And to date, the Volkswagen Group owns the Audi brand.
A cool fact about the Audi name and logo
Interestingly, the name "Audi" is based on the Latin translation of the surname of the founder, August Horch. In German "Horch" means "listen" and in Latin, it becomes "Audi". Talking of the iconic logo, the four rings in the Audi insignia represent the four companies that got together to form Auto Union: Horch, Audiwerke, DKW, and Wanderer.
Audi has been conducting crash tests for 75+ years now
Another noteworthy fact about Audi is its obsession with safety. While crash norms might be a relatively new idea, Audi has been conducting crash tests for 75 years. Back in the day, they would roll down an F7 model from a hill to demonstrate the safety of their cars.
Audi's impeccable racing pedigree
Believe it or not, Auto Union produced a racing car in 1938. They collaborated with Porsche to design the fastest track car. The alliance made an Auto Union Type C V16 engine which managed to hit 430kmph on the Autobahn. Audi's Quattro four-wheel system also revolutionized track racing, allowing the company to win World Rally Championships from 1981-86, Pikes Peak Hill Climb from 1982-87, and 13 Le Mans championship titles.
Audi's autonomous car has scaled Pikes Peak with no driver
Always at the forefront of technology, "Shelley", Audi's fully autonomous car named after the company's rally driver Michele Mouton, climbed the harrowing 20-kilometer-long Pikes Peak course without any driver in 2010. The model was reached the 14,100-foot summit in just 27 minutes, roughly 17 minutes slower than some of the best drivers. But clearly, with no driver, speed was not a point to prove.