Bengaluru Metro Union may go on strike from June 4
Bengaluru Metro Union may go on strike from June 4
Written by
Pallabi C Samal
May 19, 2018, 10:42 pm
2 min read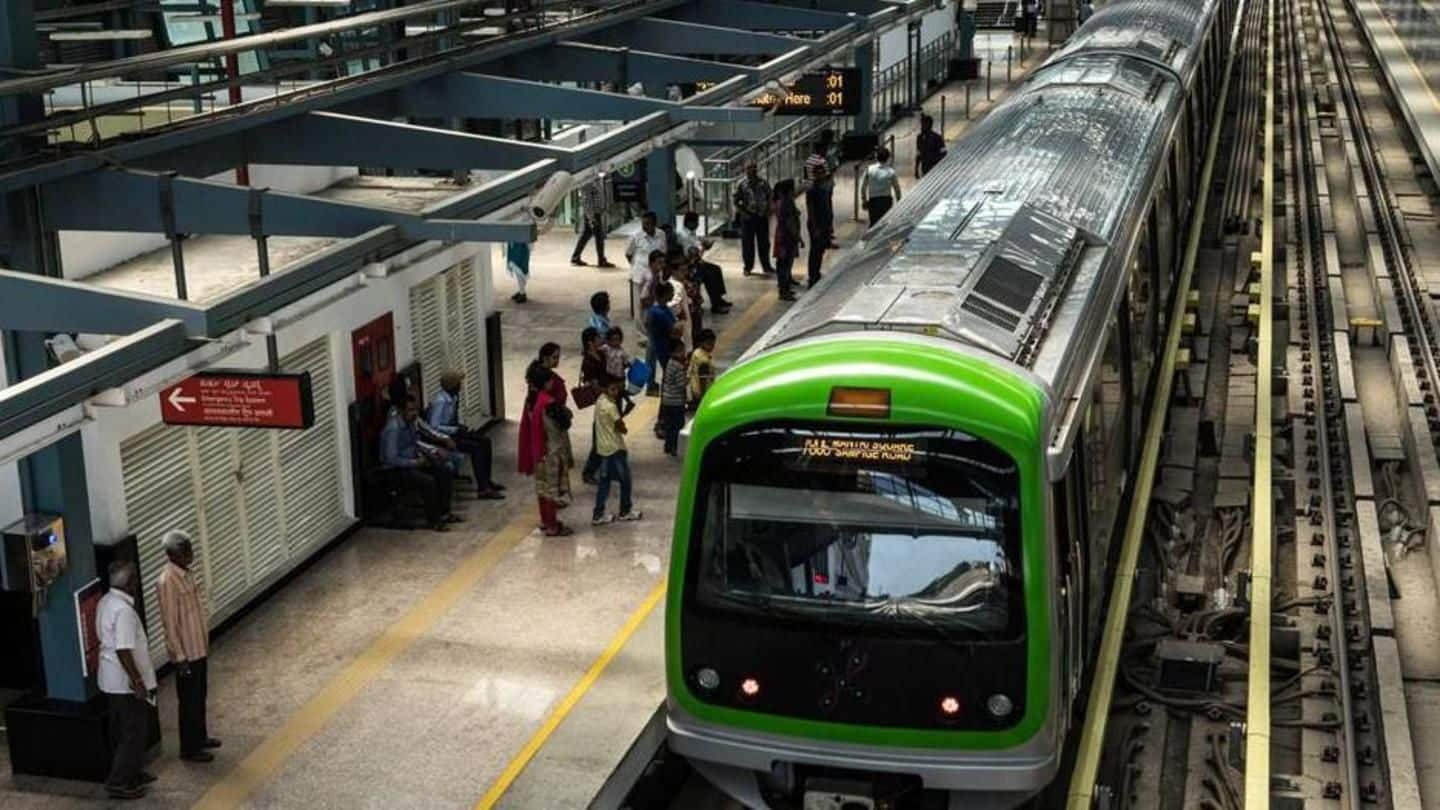 Bengaluru metro services may be affected from June 4, as Bengaluru Metro Rail Corporation Limited (BMRCL) employees' union has threatened an indefinite strike from thereon. This comes after the BMRCL management and its union have failed to reach a truce. The employees had been demanding better pay, redressal mechanism, contract labor system abolishment and union recognition, but in vain. Here are the details.
Upon Karnataka HC's intervention, both parties held talks earlier
In March, the Karnataka HC had intervened and urged the feuding parties - Bangalore Metro Rail Employees Union (BMREU) and the management of BMRCL - to have a discussion. Following the instruction, both held talks between March 26 and April 20, but the management didn't pay heed to any of the union's demands, said BMREU vice-president Suryanarayana Murthy.
'Metro services will run, even without employees'
"The HC has clearly directed that this 'so-called union' shouldn't go on strike without permission. We'll submit our report regarding the discussion on non-financial demands to the court shortly," said BMRCL MD, Mahendra Jain. He also ensured that metro will run, even without striking employees.
Why are the union members so agitated?
Nearly 75% of Bengaluru Metro's 1,200 employees are attached to the Bangalore Metro Rail Employees Union. They alleged that the Union is registered and is a member of the INTUC, but it is yet to be recognized. Apart from Union's recognition, they also demanded implementation of the Third Pay Revision Committee and pay parity with the other metro networks like Kochi and Delhi.