Good news for travelers flying out from Bengaluru soon!
Good news for travelers flying out from Bengaluru soon!
Jun 13, 2018, 06:02 pm
3 min read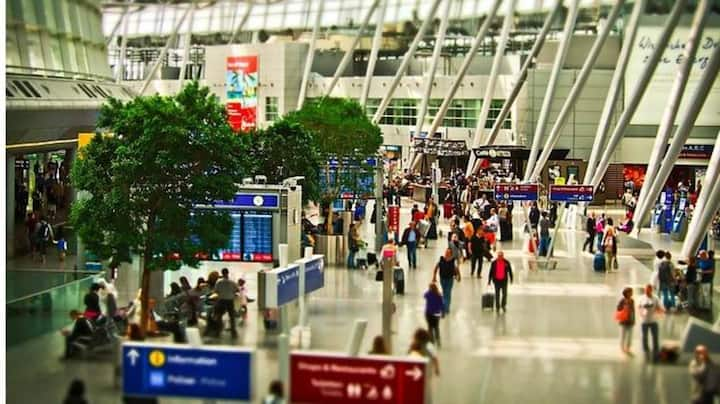 Good news is lurking around the corner for those flying out from Bengaluru. There may be a 75% slash in the User Development Fee (UDF) charged by the Kempegowda International Airport (KIA), if suggestions of Airport Economic Regulatory Authority of India (AERA) are implemented. This will automatically bring down the airfare for both domestic and international passengers. KIA charges the highest UDF in India.
Meeting to be held on June 18 will decide rates
AERA has kept the revised UDF at Rs. 316.76 and 79.19, for international and domestic passengers, respectively. Currently, it is Rs. 1,226 and 306 (excluding service tax). A meeting will be held involving stakeholders - Bangalore International Airport Limited (BIAL), various airlines and government agencies - on June 18. If all agree, the rates will be applied from July 1 to March 31, 2019.
'All stakeholders will now have to submit their views'
"This is a consultation paper put out by AERA. All stakeholders will now (have to) submit their views on paper, based on which AERA will issue a final tariff order," said a BIAL spokesperson. June 25 is the last date to submit their suggestions.
UDF gets revised every five-years, first time it's being reduced
UDF gets revised every five years, but this is the first time the rates will be reduced. However, from April next year, the rates will be increased to Rs. 373 and Rs. 93 for international and domestic flights, which will stay in place till March-2020. From April-2020, the rates will be increased again to Rs. 416 and Rs. 104, which will last till March-2021.
Reduction of parking and landing charges also being discussed
AERA has also proposed a 90% reduction of parking and landing charges at the KIA. This will bring down the expenditure of the carriers, which may further get reflected in the ticket fares. However, aviation sector experts said it may not be possible to reduce the parking and landing charges because of a spike in oil prices.
BIAL had planned to charge UDF for KIA-Nagavara metro line
In February this year, AERA had objected to BIAL's proposal to raise funds through UDF for construction of KIA-Nagavara metro line. BIAL had recommended a range of Rs. 60 to 80. AERA officials went against it, saying that it cannot charge anything from the common people for a service that doesn't exist yet. The KIA-Nagavara metro line is expected to be ready by 2020.
Some are exempted from paying UDF. Find out who all
There are some people who don't pay UDF: crew on duty, infants less than 2 years, and involuntary rerouting passengers and transit/transfer passengers up to six hours. Additionally, airlines that accommodate Sky Marshals, who are armed plainclothes security-officers traveling on passengers jets, are also exempted.