2016 Year in Review for Indian unicorns
2016 Year in Review for Indian unicorns
Written by
Shiladitya Ray
Dec 31, 2016, 12:09 pm
4 min read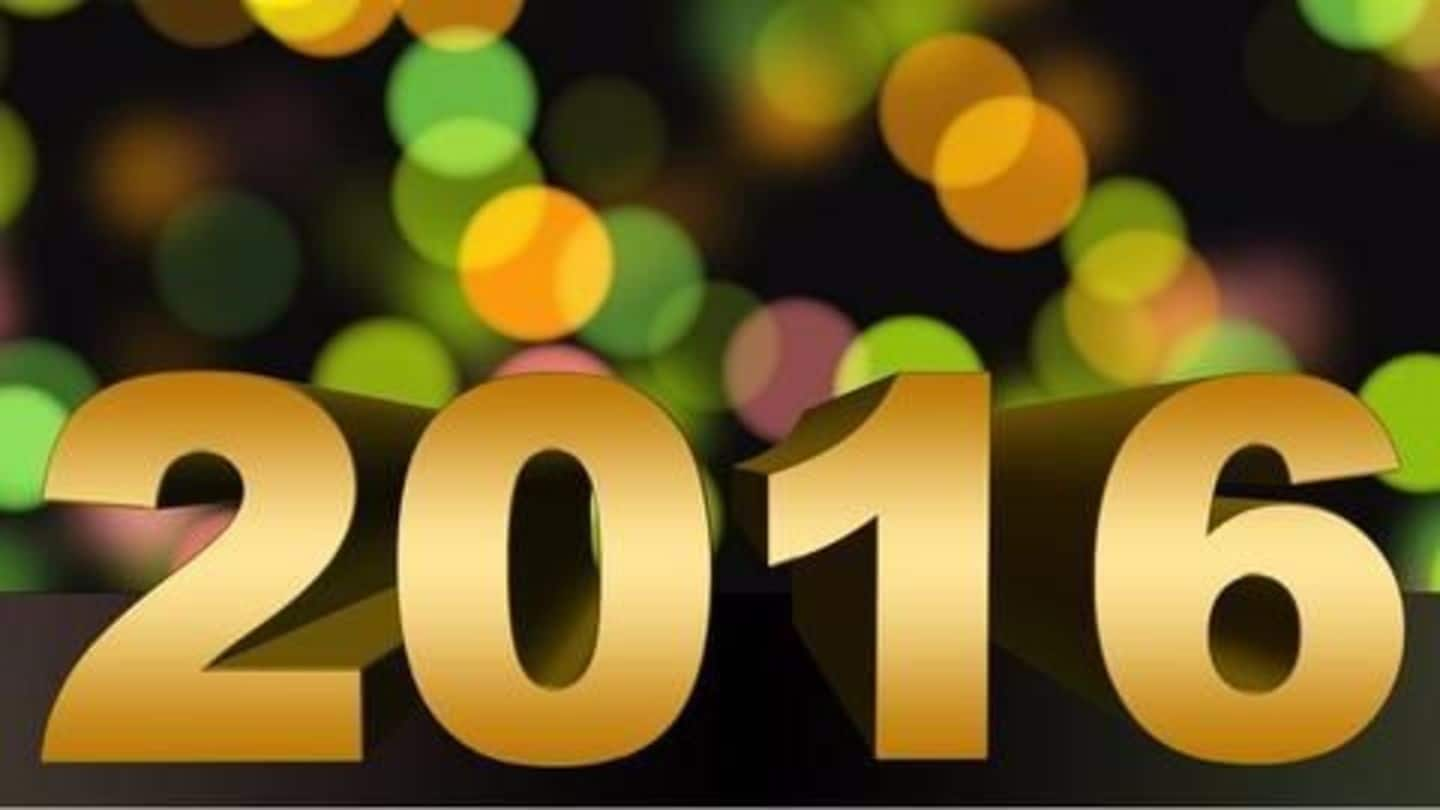 The term "unicorn" was promoted by venture capitalist Aileen Lee to describe start-ups which were valued at over $1 billion. While there are 163 unicorns in the world with a total cumulative valuation of $568 billion, India has only a handful. We take a look at the performances and achievements of Indian unicorns in 2016.
Flipkart undergoes several changes
Flipkart saw several structural changes at the beginning of the year, with co-founders Sachin and Binny Bansal becoming Executive Chairman and Chief Executive Officer respectively. Flipkart shut down several products and services like Nearby and peer-to-peer chat service. At the other end, it acquired Jabong.com, and intensified efforts to build a digital wallet as the first step to starting a digital payments business.
A mixed year for Snapdeal
Delhi-based e-commerce platform Snapdeal started the year off well, raising $200 million in funding from Canada-based Ontario Teachers' Pension Plan, much of which was spent competing against rivals Flipkart and Amazon. In September, it went for a rebranding exercise which saw a new logo and the tagline "Unbox Zindagi". However, the year ended with a possibility of being acquired by Chinese e-commerce giant Alibaba.
Things are not looking good for Ola
Ola spent most of the year fighting a losing battle against cash-laden rival, Uber. In January, Ola launched Ola Corporate to provide seamless mobility corporate travellers. March saw Ola shut down food delivery service Ola Cafe and the Ola Store. In June, Ola accused Uber of having no regard for Indian laws, and recently beseeched the Indian government to favour home-grown companies.
Mobile ad-tech start-up InMobi had a disappointing year. Succumbing to the layoffs mania plaguing India, InMobi fired 100 employees, following which CEO Manish Dugar left to join Practo. In June, InMobi was fined a massive $950,000 in civil penalties on charges of tracking the whereabouts of hundreds of millions of customers without their consent to serve them geo-targeted advertisements.
A turbulent year for MuSigma
Data analytics company MuSigma appointed co-founder Ambiga Dhiraj as its new CEO, making her the first woman CEO of an Indian unicorn. However, in March, co-founder Dhiraj Rajaram and MuSigma was accused of "grossly misleading" investors. Then, Ambiga and Dhiraj announced their divorce, which led to feuds - Dhiraj finally acquired a 51.6% majority stake, and Ambiga was demoted to a non-executive board post.
ShopClues steps up to help Indian merchants post-demonetization
Gurgaon-based online marketplace, ShopClues, raised $100 million from Tiger Global, GIC and Nexus Venture Partners, and finally reached the billionaire club with a $1.1 billion valuation. In July, it acquired Bangalore-based mobile payments company, Momoe Technologies. It stepped up after the demonetization and released Reach in December, a payment gateway to help offline merchants process cashless transactions without any hassles.
Online gateway and e-commerce platform, Paytm, had a really busy 2016, especially after the demonetization. Paytm saw a 435% increase in overall traffic in less than 24 hours, after the demonetization was announced on 8th November. While Airtel beat Paytm to pilot launch the first payments bank, in December, Paytm announced that it would transfer its wallet business to its newly-incorporated Paytm Bank entity.
When the going gets tough, Quikr gets going
In a year that has been tough for Indian unicorns, online classifieds portal Quikr was the only one which got a 13% hike in its valuation. In January, Quikr acquired online realty portal CommonFloor for $200 million. In July, Quikr also acquired Bangalore-based recruitment firm, Hiree, and the two combined together is expected to connect over four million active candidates with recruiters across India.
Hike fastest to reach Unicorn status with $175 million funding
Hike raised an undisclosed amount of funding from several Silicon Valley veterans including the CEO and founder of Quora. In August, it raised another $175 million in its Series-D funding, at a valuation of $1.4 billion. Hike also launched three new services for its app - Stories, Camera and Live Filters. Kavin Mittal became the "youngest Indian" to create a unicorn company in India.
Zomato steps up efforts to remain the market leader
In January, Zomato had to shut down its online ordering service in Lucknow, Kochi, Coimbatore, and Indore. In March, Zomato partnered with Snapdeal to allow ordering through the Snapdeal app. April saw the launch of a product called Zomato Base to help restaurateurs manage day-to-day operations. Zomato acquired logistics company SparseLabs in September, and are reportedly looking to raise fresh funds from Morgan Stanley.