Here's a look at the benefits of Airtel Internet TV
Here's a look at the benefits of Airtel Internet TV
Aug 27, 2019, 12:20 am
2 min read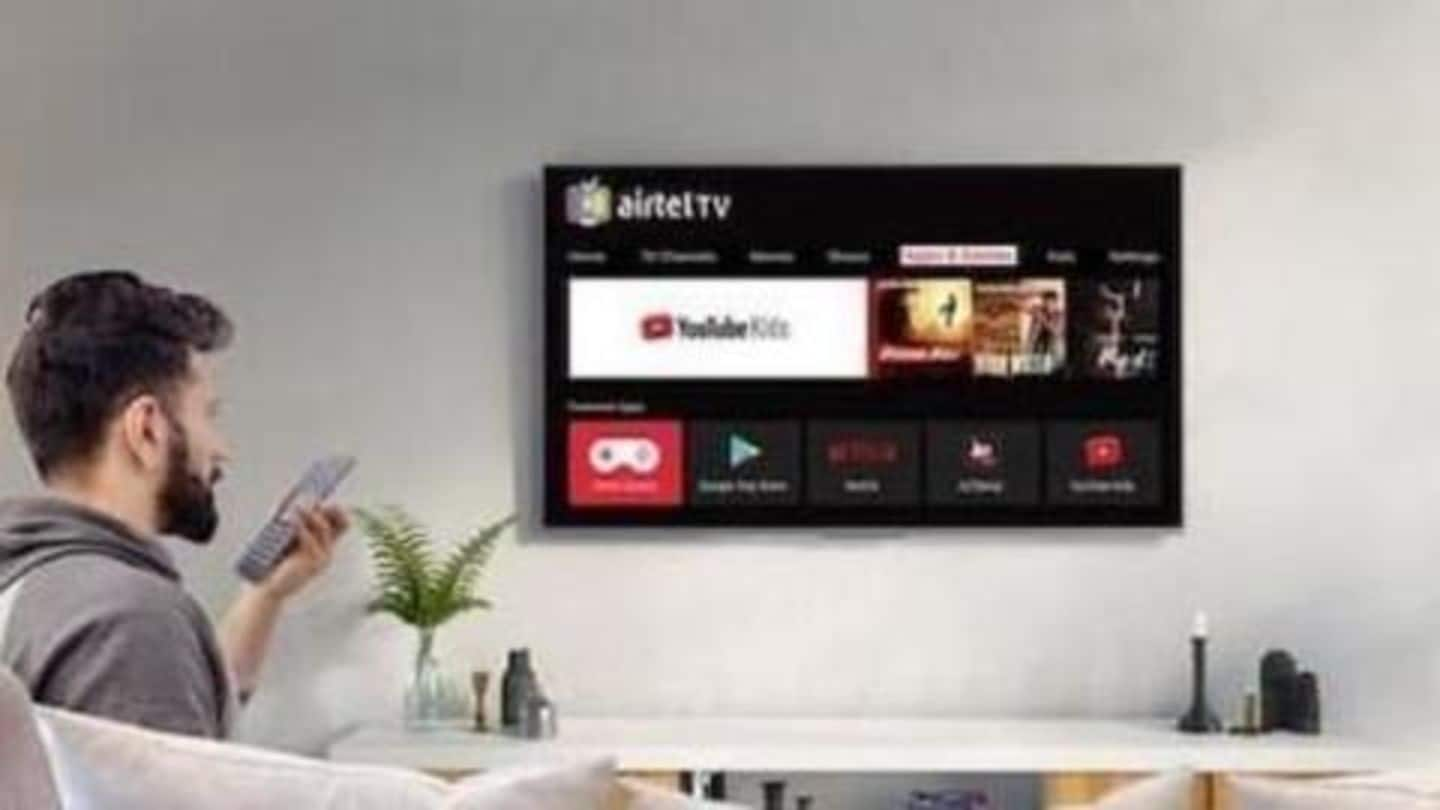 The rise of video-on-demand services has driven the TV-watching population towards online content. Most users now opt for subscription plans with bundled OTT services and buy set-top boxes that enable internet connectivity as well. Hence, if you are looking for a smart package for your modern-day entertainment needs, Airtel's Internet TV might interest you. Here's all about it.
Firstly, what is Airtel's Internet TV?
Airtel Internet TV brings support for hundreds of TV channels and over 3,000 apps, allowing you to stream from YouTube, Netflix, Prime Video, Airtel Xstream and other popular services at up to 4K resolution. It also lets you play, pause and record live TV, connect Bluetooth headsets, keyboards or game controllers, and download apps as well as games, thanks to Android TV support.
You also get features such as Chromecast, voice control, gaming
Alongside streaming cable channels or on-demand content, you can use the built-in Chromecast feature to stream content from a phone, tablet, laptop to the big screen. Further, you can use voice-commands to navigate through menus, control volume or select channels. The STB also lets you play games on the big screen; you can even use your smartphone as TV remote or controller for games.
Airtel Internet TV: Pricing
To note, Airtel has recently revised the price of the Internet TV STB and you can now buy it at just Rs. 2,269. It also offers a Rs. 3,499 Airtel Internet TV package wherein you get additional benefits such as Mega HD pack for 1 month, free Airtel TV subscription for 1 year, free TV games, and free Netflix subscription for 1 month.
Airtel Internet TV's monthly plans start from Rs. 127/month
In case you are not opting for the bundled offer, you can simply buy the Airtel Internet TV and select a plan of your choice. Airtel's channel packs start from Rs. 127/month (excluding NCF charges) and go all the way up to Rs. 1,099/month.