#ScamAlert: Reliance Jio's Rs. 399 recharge offer is a scam
#ScamAlert: Reliance Jio's Rs. 399 recharge offer is a scam
Aug 26, 2019, 08:56 pm
2 min read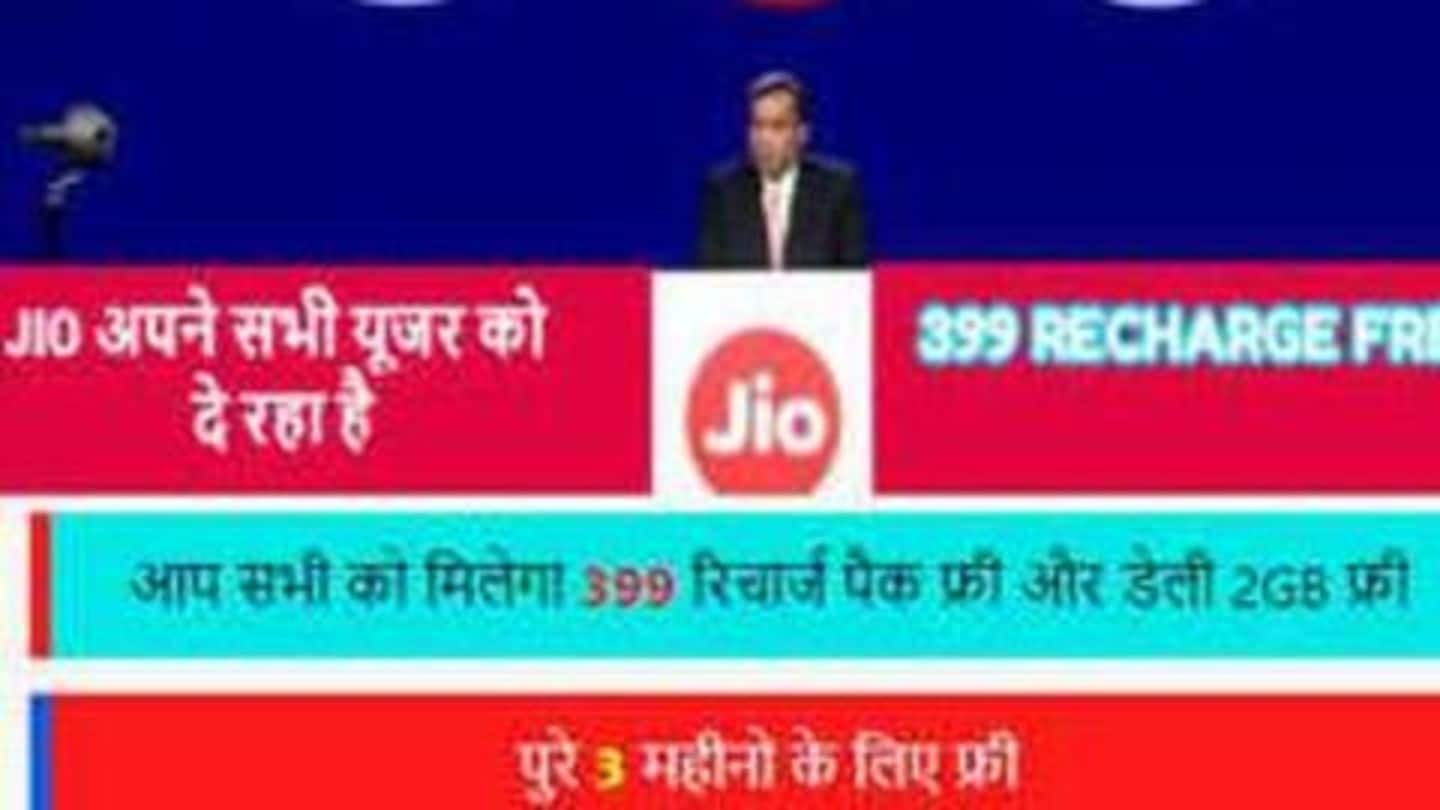 Reliance Jio has been marred with sophisticated scams. Over the past several months we have reported on a Jio Mobile Tower Scam, Jio DTH connection fraud, and more recently on the fake activation requests for Jio GigaFiber. In the latest such development, scammers are targeting users in the name of a free Reliance Jio recharge of Rs. 399 for three months. Here's more.
Rs. 399 plan with 2GB daily data for free
A message, in the name of Reliance Jio, is being circulated via messages, calls and other modes, promising you a Rs. 399 recharge for free. As per the message, this plan will offer you 2GB of daily data for a total of 3 months. Interestingly, there are several YouTube videos related to this scam which claim Jio is indeed offering this benefit.
Fact: There is no free recharge offer announced by Jio
A simple fact-checking confirmed that Jio never announced any such recharge offer. It is important to understand that if a company like Jio introduces any scheme, it is highlighted on its website and/or covered by media publications. Notably, Jio's website does list a Rs. 399 plan but it offers 1.5GB of daily data and it is a genuine prepaid plan.
The fake offer is designed to steal your private information
When you analyze these messages, you understand that most of the messages/links are designed to steal your personal information. And once you do provide these credentials, these messages/websites ask you to share the "bait" to more contacts so as to avail the offer. However, be warned that these scams might sell your contact information or may even use it for a phishing attack.
What should you do if you have received such message/call?
If you have received such a dubious message/call, you can reach out to Jio customer care via phone or e-mail to confirm if the offer is legitimate. In case of a no, you can block the sender and alert friends and family about the same.