All you need to know about Reliance Jio Tower Scam
All you need to know about Reliance Jio Tower Scam
Jan 13, 2019, 07:31 pm
3 min read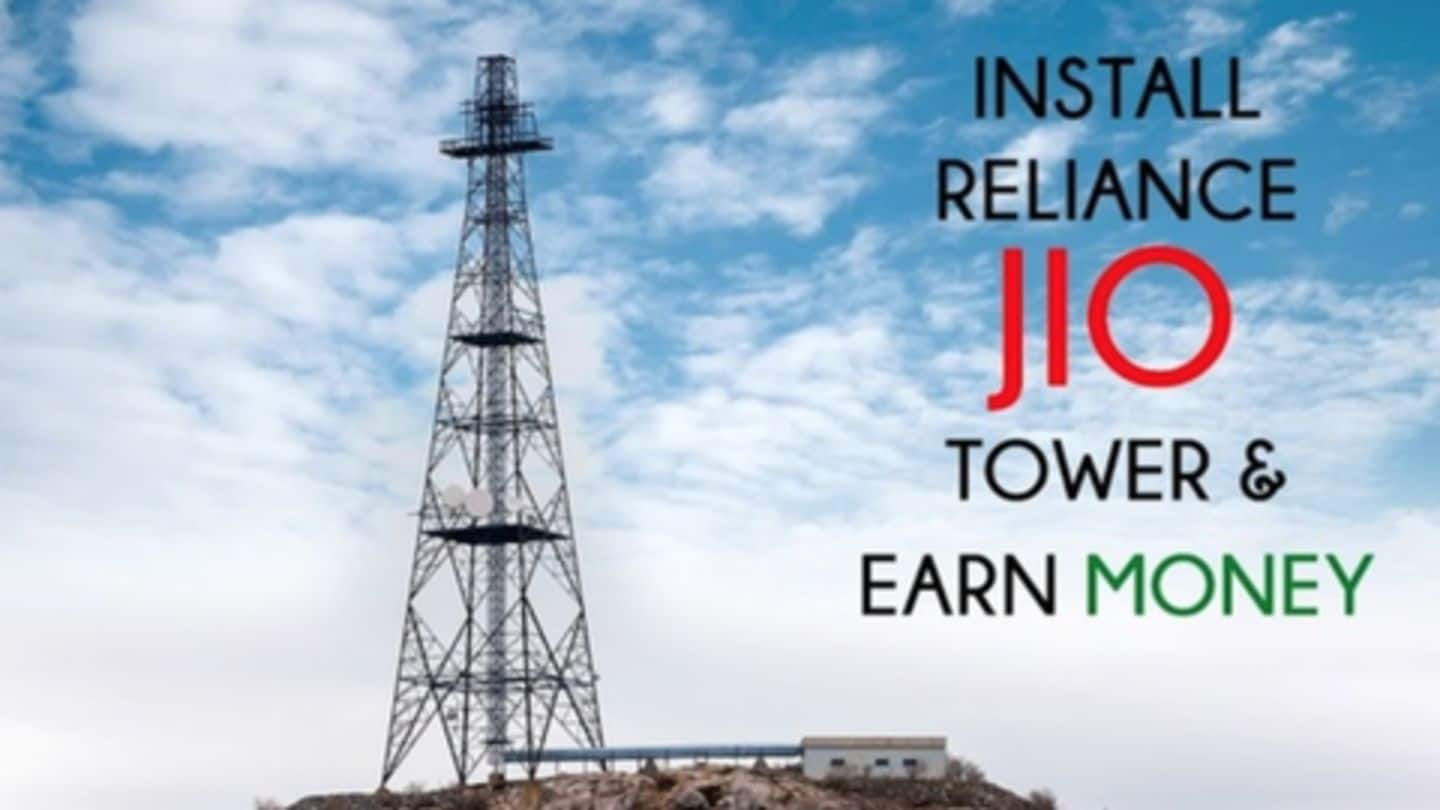 A sophisticated fraud, under the name of Mukesh Ambani-led Reliance Jio Infocomm, is cheating people of millions of rupees in India. The Quint reports that these fraudsters coax victims to "lease" out their lands to set up mobile communication towers. In return, they are promised monthly rent and one-time advance payment. And all this, for a small processing fee. Here's how the scam works.
Reliance Jio Mobile Tower Scam: How it works?
These fraudsters, claiming to be representatives of Reliance Jio, reach out to victims via calls, lottery letters, websites, SMSes or WhatsApp forwards with a scheme to earn money by simply installing mobile towers on their land/roof/field/plot etc. The scheme-cum-bait comprises a one-time advance payment of say Rs. 25,00,000 and a guaranteed monthly rental of approximately Rs. 45,000. Luring enough, right? But what's the catch?
The catch: A "small" processing fee
Upon identifying a potential victim, these fraudsters establish contact via call or WhatsApp, seeking documents like a copy of the land agreement, PAN card, Aadhaar card and location of the plot. Once you furnish all the details, a fake survey/verification is done and you're awarded an approval. After this, you're asked to deposit a "small" processing fee for the contract.
The "small" processing fee amounts to scam worth several lakhs
According to the Quint, this processing fee can range from anywhere between Rs. 10-50,000. However, given the scale and reach of this scam, the total amount has accrued to several lakhs, till date.
Here's what one of the pained victims had to say
Prayagraj-based Madhuban Bihari Sharma said that he received a call from 'Reliance Jio tower installation' team, offering Rs. 25,000 per month and Rs. 15 lakh in return for installing a mobile tower on his empty plot. "When I agreed, they asked for documentation. After this, they asked for Rs. 14,500 as processing fee, which I paid... that was the mistake," he added.
How perpetrators evade police scanner?
Interestingly, fraudsters ask for the deposit in the names of common people and not Reliance Jio. Moreover, the accounts in which money is to be deposited are never the same as the victim's state which results in a long, complicated inter-state investigation. Moreover, the perpetrators probably use SIM issued against fake IDs and regularly change them to avoid getting tracked.
Use these tips to safeguard your interests
For fake websites, look out for HTTP and HTTPS prefixes. The former shouldn't be trusted with personal information or payments while the latter is secure as it uses an encrypted, private connection. Moreover, look for copyright information, company details, spot spelling errors, broken links etc. For fake calls, use caller IDs like TrueCaller to verify numbers and doubt every good offer.