Everything to know about the Reliance Jio DTH connection scam
Everything to know about the Reliance Jio DTH connection scam
Apr 02, 2019, 08:35 pm
3 min read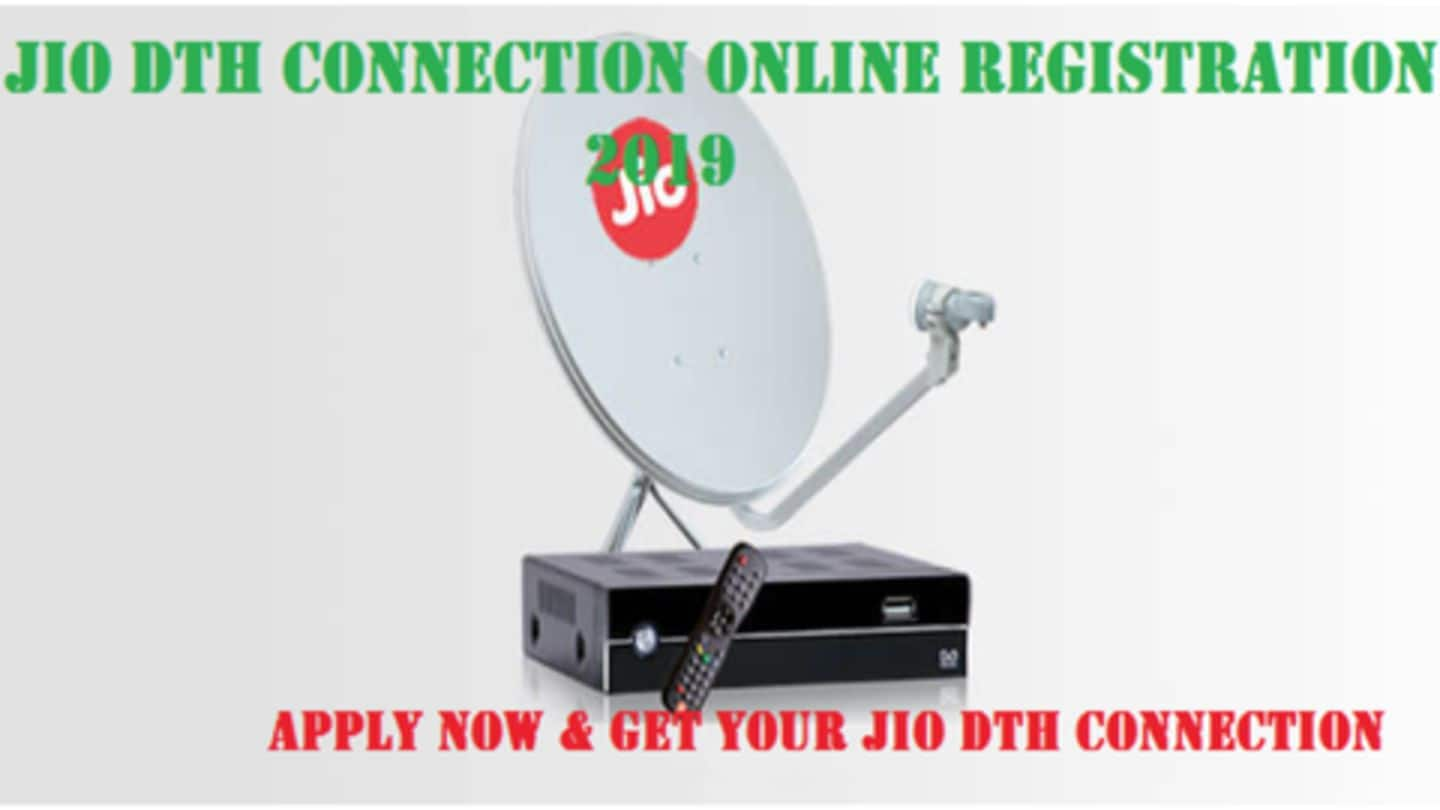 Just months after the Reliance Jio Tower scam, another sophisticated fraud under the name of "Jio DTH" has come to the fore. Taking advantage of Jio's upcoming IPTV service, "scammers have started floating fake website links to register for Jio's DTH (direct-to-home) service", reports The Quint. And, these fraudsters are likely to reach you first via a luring WhatsApp message. Here are the details.
The bait is a forwarded message on WhatsApp
Fraudsters are likely to reach out to you with a forwarded WhatsApp message that serves as a bait. The Quint received a message saying Reliance has started taking pre-bookings for its Jio Dish TV service and that the first 5 lakh customers will get a 1-year free subscription along with free installation. The message also carried a shortened link to a hoax website.
Website will further lure you to register for the service
The hoax website said that "JIO DTH Pre-Booking last date could be 30th April 2019" and that getting a connection later will be quite challenging. This webpage, which solicited information related to name and address, funnily warned of some other scam "We don't demand any money for Pre Booking. So, don't fall in any of "JIO DTH SMS Scam" which demands Rs. 11."
What happens when you register? We did it for you
Upon registering, we were redirected to another page which said (translated), "We have successfully received your registration request". "For verification, you will have to share (the original message) with 10 friends or groups". "Upon successful verification, you'll get your order number". However, this is where we stopped, understanding how the hoax website is designed to lure more people into forwarding "the bait" message.
The many layers of this sophisticated fraud
The WhatsApp message means that these fraudsters are reaching to more and more people via your friends and family, forcing them to share the original "bait" message for "verification needs". However, at no point in this process, we were asked to pay money. Perhaps, post the fake verification, you will be required to pay a small token amount for your "Jio DTH" connection.
Use these tips to safeguard your interests
For fake websites, look out for HTTP and HTTPS prefixes. The former shouldn't be trusted with personal information or payments while the latter is secure as it uses an encrypted, private connection. Moreover, look for copyright information, company details, spot spelling errors, broken links etc. For spotting fake calls, use caller IDs like TrueCaller to verify numbers and doubt every good offer.