FreeCharge founder Kunal Shah has founded a new start-up, Cred
FreeCharge founder Kunal Shah has founded a new start-up, Cred
Written by
Shiladitya Ray
Nov 26, 2018, 03:05 pm
3 min read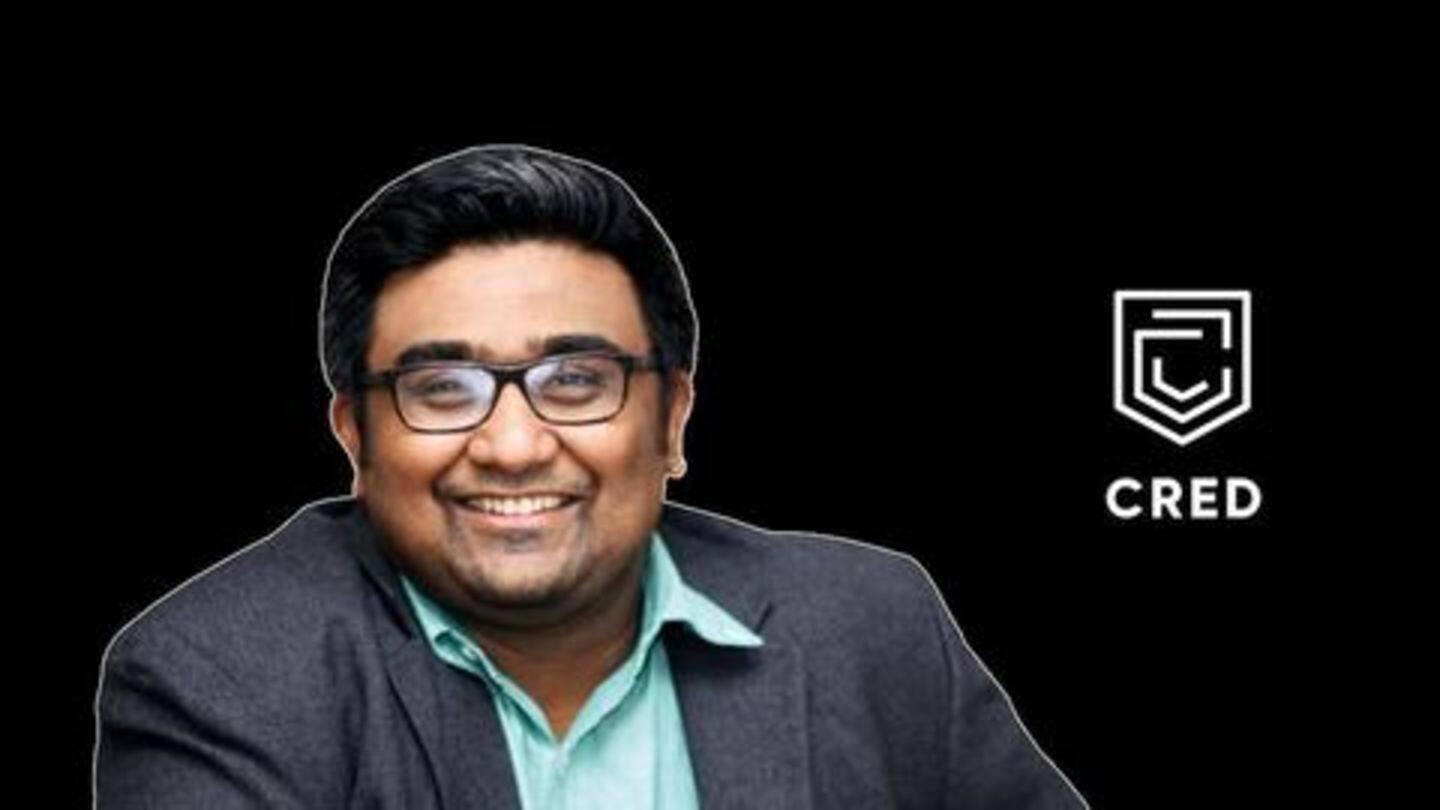 FreeCharge founder Kunal Shah has launched a new start-up called Cred, which is a financial services platform targeting individuals who have high credit worthiness. Cred has already raised $25mn collectively from Sequoia Capital, Ribbit Capital, RPT Capital, Morningside Venture Capital, Apoletto, and individual investors. Shah's new venture comes a little over two years after he stepped down as CEO of FreeCharge. Here's more.
Cred aims to give preferential treatment to high-credit-worthiness users
The idea behind Cred is to tap into India's growing credit card user base, push products to, and give preferential treatment to those with high credit worthiness ratings. Cred will serve as a platform through which users can pay their credit card bills and earn rewards in the process. Rewards will be given in the form of redeemable Cred coins.
Cred also aims to address the lack of financial knowledge
Further, Cred wants to address the lack of awareness among people when it comes to credit card payments. To that extent, Cred will not only address the lack of financial knowledge, it will also discover hidden charges in credit card payments and inform users about the same, so that they can get it removed. According to Shah's estimates, Cred will have a 50 million strong user base.
Cred will also get into the insurance segment eventually
However, that's not all. Cred is also looking to eventually get into the insurance segment, with the aim of reducing the costs of car and health insurance, which are often prohibitively expensive in India. Cred will also introduce a system of lending to its users. That said, the priority of the start-up is to get users for now. Monetization models will be employed later.
Cred will only take users with high credit rating
All the aforementioned facilities, however, will only be offered to people with high credit ratings. As per reports, Cred will only take customers who have a credit rating of 750 and above, and will source users through credit card bill payments. For those unaware, credit ratings or scores are statistical numbers based on a person's credit history. Credit ratings indicate a person's credit worthiness.
In essence, Cred is the opposite of FreeCharge
In essence, Cred seems to be the opposite of Shah's first venture, FreeCharge. Whereas FreeCharge assisted people with less money, Cred is looking to tap into people who have money and are active credit card users. That said, considering the success of FreeCharge, one can expect Cred to be successful venture too. Cred has already partnered with several brands, including Airbnb, BookMyShow, and Urban Ladder.