#PolicyExplainer: All about Pradhan Mantri Jeevan Jyoti Bima Yojana
#PolicyExplainer: All about Pradhan Mantri Jeevan Jyoti Bima Yojana
Jun 26, 2018, 04:18 pm
3 min read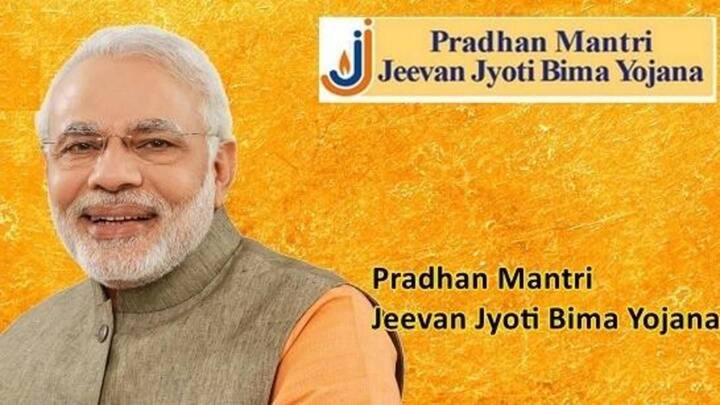 The Government of India launched a life insurance scheme called 'Pradhan Mantri Jeevan Jyoti Bima Yojana' (PMJJBY) in 2015, offering coverage for death. Notably, PMJJBY covers only mortality, and has no investment component. So, who all can get themselves enrolled under this GST-exempted scheme? What is the enrollment process? What is the amount of premium payable under the scheme? Get all these questions answered here.
Everything you need to know about PMJJBY
The PMJJBY is a one-year life insurance scheme, renewable on a yearly basis. The scheme offers a life insurance cover of Rs. 2 lakh from June 1st of every year to May 31st of the subsequent year, only in case of the death of the policyholder. The scheme is open for all savings bank account holders, between the age of 18 to 50 years.
Around 5.35 crore people enrolled under PMJJBY
As of May 14, 2018, around 5.35 crore people had got themselves enrolled under PMJJBY. Also, the total number of claims received till date stands at nearly 1,02,849.
How much premium is payable under PMJJBY?
Under PMJJBY, you need to pay an annual premium of just Rs. 330. The premium is payable through an auto-debit facility from the account holder's savings bank account. The subscribers are required to give consent to the auto-debit facility at the time of enrollment under the scheme.
The process of enrollment under PMJJBY
The scheme is offered by the Life Insurance Corporation of India and other life insurance companies willing to offer the product on similar terms, having necessary approvals. To get yourself enrolled, you may download the PMJJBY enrollment form and submit it to your bank which has a tie-up with the insurance companies. Alternatively, you may use an SMS-based enrolment process offered by some banks.
When can you get yourself enrolled under PMJJBY?
You may get yourself enrolled under PMJJBY and give your consent for the auto-debit facility by May 31st of any year. If you have missed the May 31st deadline, then you may join subsequently by paying the full annual premium (and not the proportionate amount) for prospective cover and submitting a self-certificate of good health.
When can the assurance on life of the member terminate?
The assurance on the life of the member shall terminate: When the subscriber attains 55 years of age On the closure of the subscriber's bank account or insufficient balance to keep the insurance in force In case a member is covered through more than one account and premium is received by LIC/ insurance company inadvertently, then insurance cover will get restricted to Rs. 2 Lakh and the premium will get forfeited.
Notably, the death claim is settled by the designated office of the Insurance Company concerned. For your perusal, here's the link to the claim form: http://www.dif.mp.gov.in/FI_Plan_MP/PMJJY/ClaimFormEng.pdf