#SpotifyEffect: Apple Music subscription price reduced, now matches JioSaavn
#SpotifyEffect: Apple Music subscription price reduced, now matches JioSaavn
Written by
Shubham Sharma
Apr 05, 2019, 04:00 pm
2 min read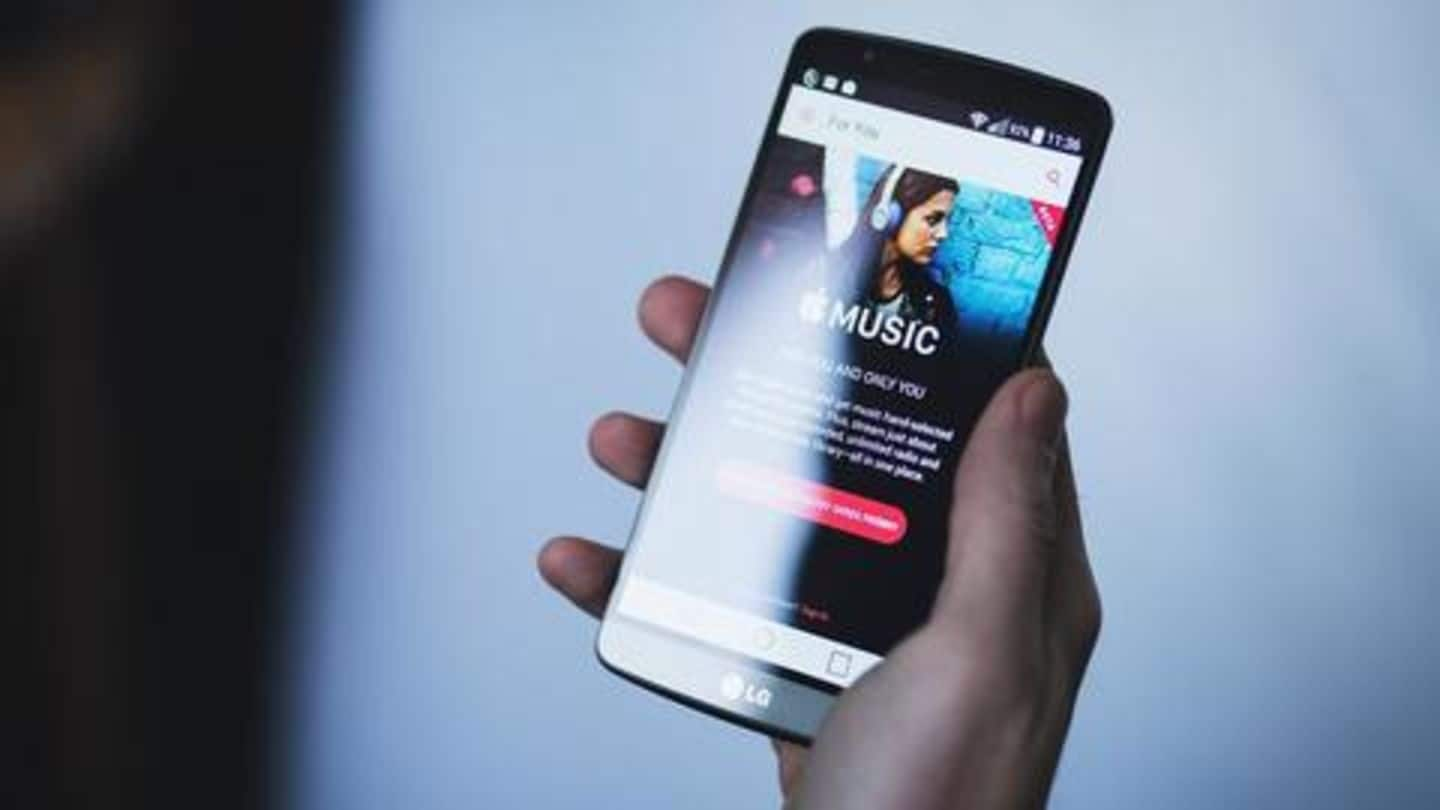 In a major strategic move, Apple has reduced the price of its 'premium' music offering, Apple Music, in India. The change comes just a few weeks after Spotify and YouTube Music, leading players in the music streaming arena, entered the Indian market. In fact, even local services JioSaavn and Gaana have slashed their prices in response to the growing competition. Here are the details.
As part of the latest changes, Apple Music subscription for an individual would come at Rs. 99/month or Rs. 999/year, down from the original Rs. 120/month or Rs. 1,200/year. Meanwhile, if you are taking a student or family plan, the subscription would be available at Rs. 49 or Rs. 149 per month, instead of the original Rs. 60 and Rs. 190 per month.
Apple's monthly price similar to most music streaming services
With the latest changes, Apple Music's Rs. 99 monthly plan matches those offered by Google Play Music, Gaana, JioSaavn, Wynk, and YouTube Music. This leaves only two players with a higher monthly price: Spotify and Amazon Music. The former offers a monthly individual subscription at Rs. 119, while the latter's subscription comes at Rs. 129, making it the costliest of the lot.
However, the game changes in terms of annual plans
If we look at annual plans, JioSaavn and Gaana make the most lucrative offering at Rs. 299/year (Gaana students @149/year). The famous Indian services, owned by Reliance Jio and Times Internet, slashed their prices in response to the entry of YouTube Music and Spotify. And, while there's no annual plan for YouTube Music, the one offered by Spotify comes at Rs. 1,189/year (most expensive).
Other annual music streaming plans you can get
Also, just like Apple Music, Amazon Music (along with Prime Video) and Wynk's annual subscription can also be purchased at Rs. 999/year. Google Play Music, on the other hand, has no annual plan on offer.
What you get with Apple Music
Now, if you choose to go with Apple Music, you'll get 50 million songs with ad-free streaming, offline playback, exclusive releases, and original shows as well as concerts. Apple also offers a free trial period of 3-months which helps you extensively explore the service. Once the trial expires, you'll automatically be switched to a preferred plan, be it for family, students, or individuals.