#DecodingBudget: Air India sale, LTCG, corporate-tax, job creation and more
#DecodingBudget: Air India sale, LTCG, corporate-tax, job creation and more
Written by
Ramya Patelkhana
Feb 01, 2018, 08:36 pm
3 min read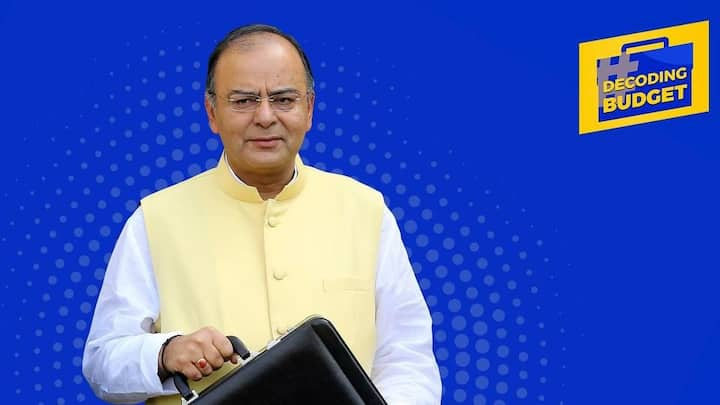 Arun Jaitley presented the first post-GST Budget amid high expectations of positive changes in tax rates. While there was no tax relief for the salaried middle-class, the Finance Minister instead reintroduced the LTCG (Long Term Capital Gain) tax. However, corporate tax rate for some companies saw a 5% drop. Other highlights include job creation, infrastructure development, and Air India sale. Take a look.
The reintroduction of long term capital gain tax
Jaitley reintroduced the long-term capital gains (LTCG) tax to the disappointment of investors. A 10% LTCG tax would be imposed on the gains of over Rs. 1,00,000 sale of listed securities without allowing indexation benefit. Most analysts weren't expecting this. Instead, they predicted a change in the definition of "long-term", by increasing the duration to 2-3 years from the existing one year.
Corporate tax reduced by 5% for 99% of tax-return-filing companies
Jaitley announced the government would reduce the corporate tax rate from 30% to 25% for companies with Rs. 250cr turnover in FY 2016-17 by foregoing Rs. 7,000cr. While the move would benefit MSMEs (micro, small and medium enterprises), it is a disappointment for bigger corporates which have been hoping that the corporate tax would be brought down by at least 2% for them.
Consolidation in Insurance sector: Merger of three PSU insurers announced
In the Budget, the Finance Minister also announced that three public sector general insurance companies would be merged into a single insurance entity and subsequently listed. As part of the government's efforts to reach the disinvestment target of a whopping Rs. 80,000cr for FY 2018-19, United India Assurance Company, National Insurance Company, and Oriental India Insurance Company, would be merged into one company.
Disinvestment of Air India to be completed in 2018-19
Arun Jaitley stated the government has initiated the "strategic disinvestment" process in as many as 24 CPSEs (Central Public Sector Enterprises), which included the privatization of the debt-burdened national carrier, Air India. The Air India disinvestment process is reportedly set to be completed in the upcoming fiscal year as the Budget 2018-19 is in line with the state-run airline's privatization, according to experts.
Infrastructure development, a top priority for the government
Calling infrastructure the economy's "growth driver", Arun Jaitley announced that Rs. 5.97 lakh crore has been allocated for developing infrastructure, including roads, highways, airports, railways, ports, etc. to provide high-quality services to people in FY19. The Finance Minister also announced a capital expenditure of Rs. 1.46 lakh crore to the railways. He added PM Narendra Modi is personally monitoring infra targets and achievements.
Announcements regarding employment, training
Jaitley said job creation is at the core of the government's policy. To generate employment, it increased the infrastructure allocation to Rs. 5.97-lakh-crore. He said government EPF contribution has been raised to 12%. He announced National Apprenticeship Program, some income tax deduction for new employees, increased maternity leave, job creation for women under Ayushman Bharat schemes. He said these measures would create 70-lakh jobs.