Why stock market, rupee, and oil prices are in crisis
Why stock market, rupee, and oil prices are in crisis
Written by
Siddhant Pandey
Mar 07, 2022, 05:25 pm
2 min read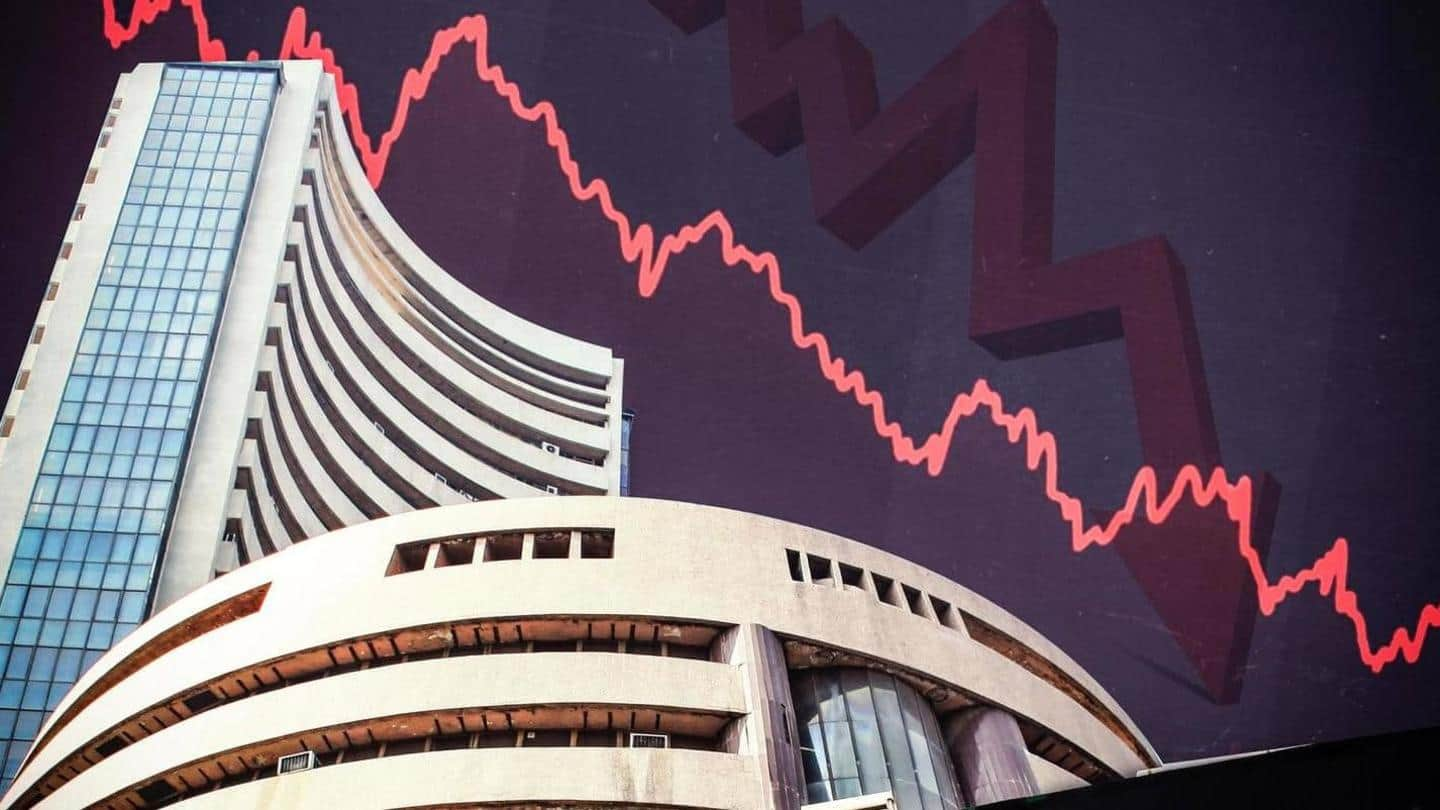 The stock market continued to fall on Monday with BSE Sensex crashing 1,400 points and NSE Nifty closing below 15,900. The Indian rupee also hit a record low of Rs. 77.01 against the United States dollar. Meanwhile, crude oil prices rose by 8.5% on Monday morning amid the Russia-Ukraine war. So, how did the markets get this bad and what should investors do now?
How is the stock market doing?
At the closing bell, BSE Sensex fell by 1,491 points (or 2.74%) to close at 52,842.75. The broader NSE Nifty crashed 382.20 points (2.35%), closing at 15,863.15. Reportedly, auto, bank, capital goods, finance, and realty indices and shares dipped by 4.7%.
Why is the stock market falling?
Over the weekend, there were reports that the United States was considering banning Russian oil imports, an OANDA report said. This triggered panic buying in futures markets causing oil prices to rise. On the other hand, Russians presented America with a few last-minute demands in the near-complete Iran nuclear deal. The situation will prove challenging for India, which imports 80% of its oil.
OANDA Senior Market Analyst (Asia-Pacific) Jeffrey Halley: "With the (Iran nuclear deal) in jeopardy, and the (the US banning Russian oil imports) sure to lead to higher domestic prices, it is no surprise that Asian traders—a region heavily reliant on imported energy—pushed the panic button."
Why is the rupee falling?
Rising oil prices will continue to cause a rise in inflation as India's import bill piles on. The rupee is expected to weaken further against the US dollar. Economists say if crude oil prices average $100 per barrel this year, India's current account deficit could widen to 3% of GDP. Further, foreign portfolio investors (FPIs) pulling out from Indian markets have mounted the pressure.
What should investors do?
"Investors should wait and watch the unfolding situation before making any major commitments. Buying should be confined to stocks/segments which are fairly valued or have good earnings visibility," Geojit Financial Chief Investment Strategist VK Vijayakumar was quoted as saying by The Indian Express. The evolving Russia-Ukraine crisis could possibly further aggravate the situation if it intensifies.