Petrol, diesel prices likely to rise soon, courtesy Russia-Ukraine crisis
Petrol, diesel prices likely to rise soon, courtesy Russia-Ukraine crisis
Written by
Manzoor-ul-Hassan
Mar 06, 2022, 01:35 pm
3 min read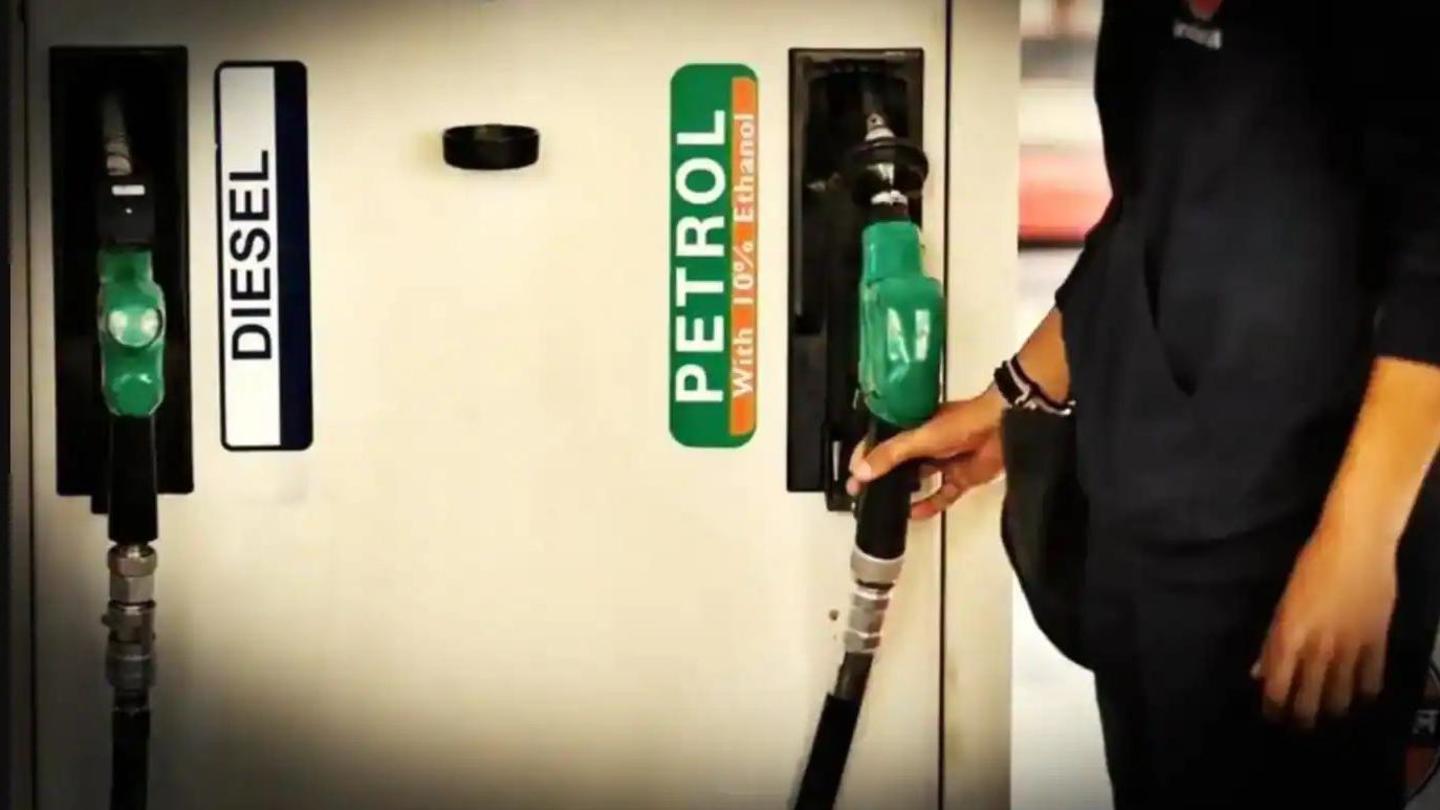 India's petrol and diesel prices are likely to rise by Rs. 15-22 per liter soon in wake of the Russia-Ukraine conflict and rising demand, Business Standard reported. Global crude oil prices have already touched a 10-year high due to the geopolitical crisis and subsequent sanctions on Russia. Moreover, the prices are expected to remain between $95-125 per barrel in the short term.
Price hike necessary to break even: ICICI Securities report
An ICICI Securities report said state-owned fuel retailers require a significant price increase on or before March 16—they need at least a Rs. 12.1/liter hike to break even while an increase of Rs. 15.1 is required after accounting for oil firms' margins. Notably, global crude oil prices have been soaring for two months. However, fuel prices have remained unchanged in India since November 2021.
Price of crude oil India buys jumped to $117.39/barrel
According to information from the energy ministry's Petroleum Planning and Analysis Cell (PPAC), the basket of crude oil that India imports increased to $117.39 per barrel on Thursday. This is the highest level since 2012. In comparison, the Indian basket of crude oil averaged $81.5 a barrel at the time of the price freeze on petrol and diesel in India in November last year.
Opposition warns of fuel price hike after polls
How much does fuel cost now?
In Delhi, petrol currently costs Rs. 95.41 per liter, while diesel retails at Rs. 86.67 per liter. The price of petrol and diesel in Mumbai, the country's financial capital, has remained steady at Rs. 109.98 per liter and Rs. 94.14 per liter, respectively. In Kolkata and Chennai, petrol costs Rs 104.67/liter and Rs. 101.4/liter, respectively, while diesel costs Rs. 89.79/liter and Rs. 91.43/liter, respectively.
Higher fuel rates to trigger general inflationary trend
In India, rising fuel costs have a cascading effect on the general inflationary trend. The Consumer Price Index (CPI), which tracks retail inflation in India, has already exceeded the Reserve Bank of India's target range in January. The rise was attributed to rising commodities costs. According to industry estimates, a 10% increase in crude oil prices contributes about 10 basis points to CPI inflation.
Centre slashed duty on petrol, diesel last year
The Centre had reduced excise duty on petrol and diesel by Rs. 5/liter and Rs. 10/liter, respectively, in November last year after fuel rates skyrocketed in the country. The reductions brought the tax incidence on petrol and diesel down to 50% and 40%, respectively. Following the Centre's move, many states and union territories also announced reductions in value-added tax (VAT).